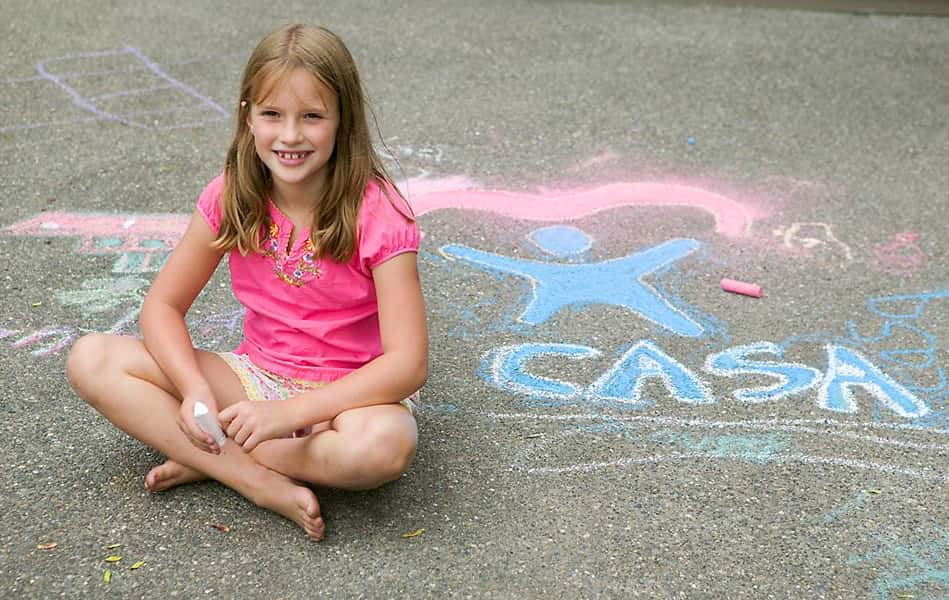 In the spirit of the upcoming holiday season, you have the opportunity to give one of the most powerful gifts of your life and it will only cost you some of your time and dedication — as a volunteer.
It is a sad fact of life that nearly 700,000 children experience abuse or neglect each year. Instead of playing with neighbors and making happy family memories around a Christmas tree, they end up attending court hearings, adjusting to new foster homes and transitioning to new schools. That's a heavy burden for any child to carry. The good news is that with a court-appointed special advocate (CASA) volunteer dedicated to their case, the most vulnerable children in Michigan's Great Southwest have someone by their side, speaking up for their best interests. That's where you can come in.
The local organization, Berrien County's Court Appointed Special Advocate Program, is hopeful that you will consider becoming a volunteer advocating for local foster children. There are more than 300 children in the foster care system in Southwest Michigan.
Nobody longs for a safe and loving home more than a child in foster care. As a court-appointed special advocate (CASA) volunteer, you will be empowered by the court to help make that dream a reality.
Volunteers get to know the child by talking with everyone in that child's life: parents and relatives, foster parents, teachers, medical professionals, attorneys, social workers and others. They use the information they gather to help judges and others understand what the child needs and to help the child find a safe, permanent home.
You do not have to be a lawyer or a social worker to be a volunteer. CASA welcomes people from all walks of life. They are simply looking for people who care about children and have common sense. As a volunteer, you will be thoroughly trained and well-supported by professional staff, who will help you through each case.
You must pass a background check, participate in a 30-hour pre-service training course, and agree to stay with a case until it is closed (a year and a half, on average).
A CASA Volunteer advocates in the community and courtroom for the best interests of foster children in Berrien County. They are seeking out dynamic, diverse, energetic volunteers with a passion for children to join their incredible team.
Extensive training and mentorship will be provided. Volunteers must be over 21, have reliable transportation, and pass a criminal/CPS background check. For an application, or to learn more, you can contact: Jamie Brooks: jamie@berriencasa.org or 269-932-3557 (option 2). For more information about CASA click the link below:
The photo accompanying this story on Moody on the Market is courtesy of Berrien County Strong — Community in Action.