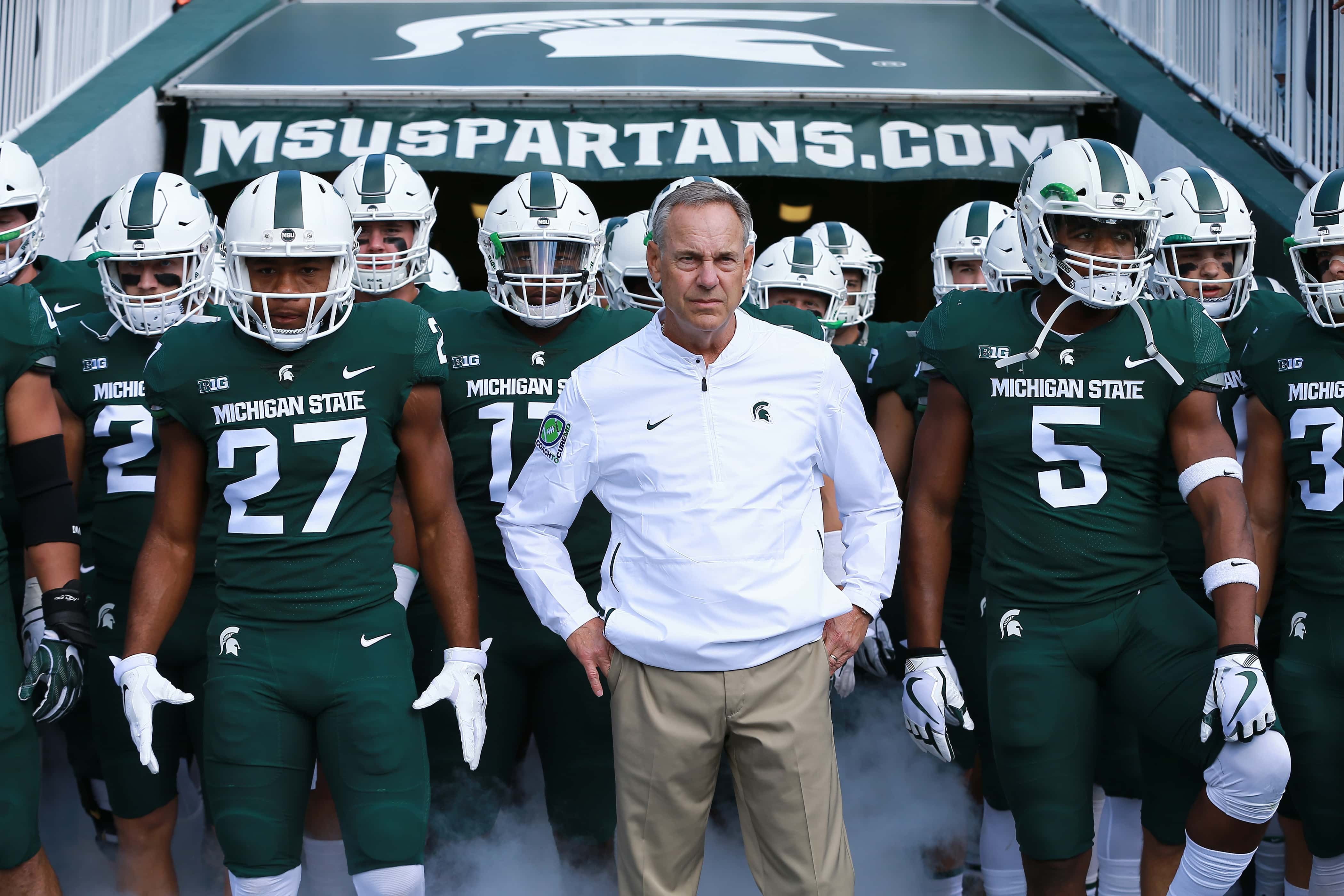 One of the largest Michigan State University Alumni Association's in the country has snagged the top attraction of all for their annual outing in Berrien County next month. Bob Gerbel tells us MSU Head Football Coach Mark Dantonio will be on hand to welcome the Spartan Nation when the local chapter holds its annual Steak & Suds event on Tuesday, June 11th at the Berrien County Sportman's Park north of Berrien Springs.
Gerbel says Dantonio is making a stop in Southwest Michigan during the Berrien County MSU Alumni Association's annual Steak & Suds event which is hosted by one of the largest MSU alumni organizations in the country. The great news for Spartan fans comes as the chapter celebrates its 33rd year serving MSU alumni and friends at the Berrien County Sportsman's Park, located at 2985 Linco Road north of Berrien Springs.
Gerbel says, "As one of the largest MSU alumni organizations in the country, we're proud to celebrate more than three decades of showing our Spartan pride."  Gerbel is an MSU alum, himself, and serves as President of the Berrien County MSU Alumni Chapter. He says, "We're expecting to host about 650 MSU alumni and friends, and all are welcome. We'll have Sparty grilling steaks and all the fixings – and if you want to really dig in to your steak, make sure you bring your own steak knife and silverware!"
Head football coach Mark Dantonio becomes the headliner for the event as he enters his 13th season coaching the Spartan football team, winning more Big Ten Championships and bowl games than any other Spartan coach in history. Dantonio has led the Spartans to 107 victories, three Big Ten Championships (2010, 2013 and 2015) and a Rose Bowl Championship (2014). A 40-year veteran of collegiate coaching, he is a two-time Big Ten Coach of the Year (2010 & 2013).
Dantonio will be joined by others from the university including:
Mark Staten, Tight Ends/Special Teams Coordinator
Greg Ianni, retired Deputy Athletic Director
Marti Heil, Vice President of University Development
Nick McLaren, Executive Director of the MSU Alumni Association
Sparty will also be on hand to entertain guests and pose for photos
Tickets for this year's Steak & Suds are $35 each and proceeds fund a scholarship program. For more information, contact Bob Gerbel at 269.983.4460. Please take note that no tickets will be sold at the door.
The photo accompanying this story on Moody on the Market is courtesy of Rey Del Rio of the Michigan State Athletic Communications department.