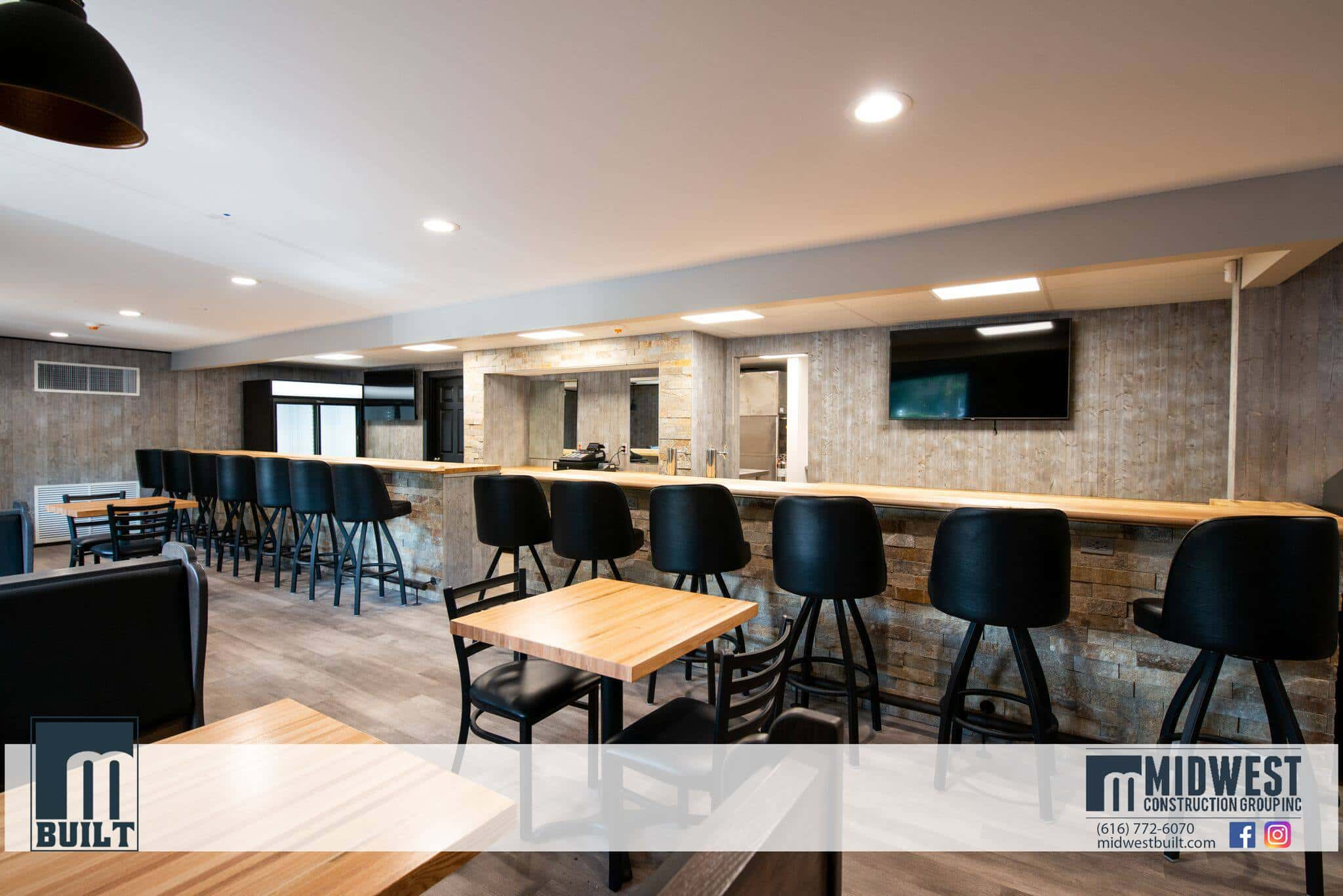 "We're back."
Two words that mean a great deal to residents of Southwest Michigan and beyond.  These words belong to Vince DiMaggio of DiMaggio's Pizza in Hagar Township. DiMaggio's will be back in business tonight at 6:30pm, following a fire that closed their doors earlier this year.
"It's been hard.  We've been there for 62 years. I've been there almost everyday of my life.  Thankfully, we'll be reopening today. It's been a lot of work, but I'm just thankful we're open again," Vince states.
DiMaggio's is located at 6410 North M-63 in Coloma.
Vince made it very clear that the menu hasn't changed and the people you'll see working haven't changed either.  "It's basically DiMaggio's. Just looks newer. Same food. And every employee we had before the fire is coming back to work.  It's really remarkable."  
Vince gives credit to the work done by many local businesses to help make this reopening possible: Midwest Construction Group, Boelcke Heating and Air Conditioning, Ibid County Electric and West Michigan Food Equipment.  "We got the work done in about half the time I thought we would. It's been amazing. We couldn't even save a spoon.  Everything was gone, so everything you'll see is 100% new."   
DiMaggio's will resume summer hours beginning tonight:
Monday – Thursday: 11am to 12am
Friday & Saturday: 11am to 2am
Sunday: 12pm to 12am
The photo accompanying this story on Moody on the Market is a courtesy of Nic Kasten Photography and Midwest Construction Group's Facebook page.  
For more information on DiMaggio's Pizza, call 269-849-1521 or visit their website.