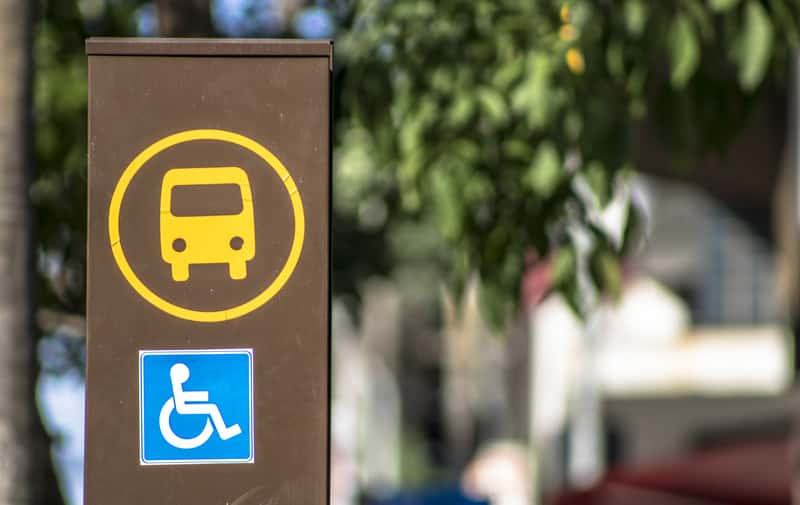 The business community all across Michigan's Great Southwest has been working for years to solve the public transportation crisis facing workers in need of a way to get to work on a regular basis, but just think what the lack of transit is like for the disabled among us. That will be the subject of a countywide Transportation Forum next month in St. Joseph and the public is invited to voice their concerns as well.
Disability Network Southwest Michigan and the Self-Advocates of Michigan (SAM) Board have joined forces to host a Berrien County Community Transportation Forum, slated to take place on Friday, April 12 at 1:00 pm at Disability Network's office located at 2900 Lakeview Avenue in St. Joseph.
People are encouraged to join the conversation by bringing their transportation questions and concerns to the forum. The following transportation agencies will be represented at this forum to address the issues and answer questions:
Berrien County Community Development Transportation & Planning
Berrien County Mobility Manager
Berrien Bus
Benton Harbor Dial-A-Ride (TCATA)
Buchanan Dial-A-Ride
Niles DART.
James Ivey, SAM Board representative for the Berrien County area, with the help of staff at Disability Network, connected with officials, politicians, and people with disabilities in the community to discuss issues around local public transportation which led to planning this forum. This forum will be a model for other SAM representatives to use throughout the state of Michigan going forward.
If you need an accommodation to participate in the Berrien County Community Forum on Transportation, you are invited to contact Cindy Gray at (269) 985-0111.
Organizers are stressing that the forum is a fragrance-free environment, and they ask you to please not wear scented products to the event.