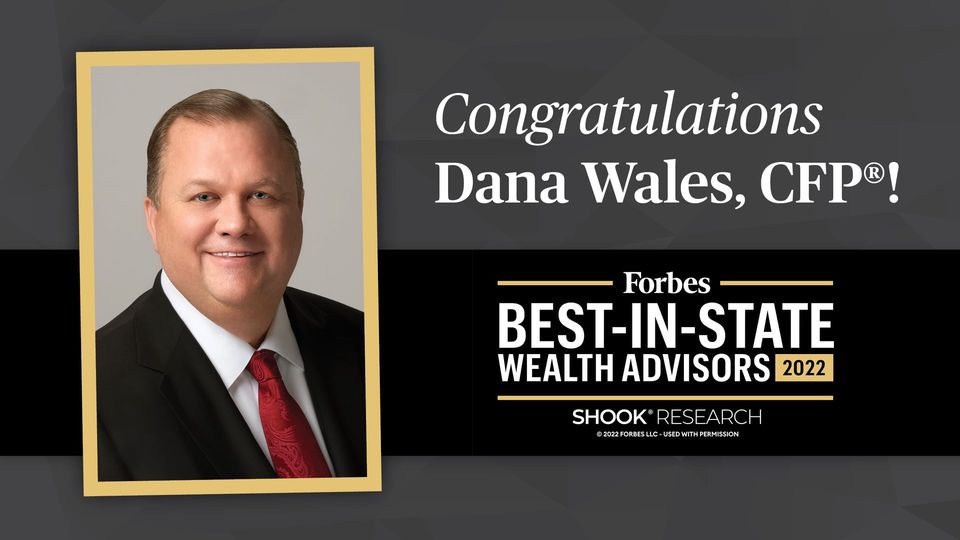 ---

---
Ensconced on the mezzanine level, just off the atrium, of downtown St. Joseph's 505 Building you'll find the offices of Wales Wealth Management Group, a private wealth advisory practice of Ameriprise Financial Services, LLC. At the helm since the firm's founding is Dana Wales, Private Wealth Advisor and Certified Financial PlannerTM, practitioner. Over the course of his 35-year career, Wales has received numerous honors, but the most recent accolade notes his place on Forbes Magazine's "Best-in-State Wealth Advisors" list. The list recognizes financial advisors who have demonstrated high levels of ethical standards, professionalism and success in the business.
The Forbes rankings are based on data provided by thousands of the nation's most productive advisors. Wales was selected for inclusion on the list based on key factors including total assets under management, industry experience, compliance record, adherence to best practices and his approach to working with clients.
While Wales is the founding member of Wales Wealth Management Group, he will be among the very first to tell you, "It's not just me. We've got an integrated team of nine professionals working for each of our clients every day."
As a Private Wealth Advisory Practice, Wales Wealth Management Group provides financial advice that is anchored in a solid understanding of client needs and expectations and provided in one-on-one relationships with their clients. Their primary bodies of work are wealth management and financial planning.
Dana, too, uses every opportunity possible to express his gratitude to clients, telling me, "Almost every note I send to clients ends with 'Thank you for the opportunity to play a small role in your life,' because that's how I think about what we do."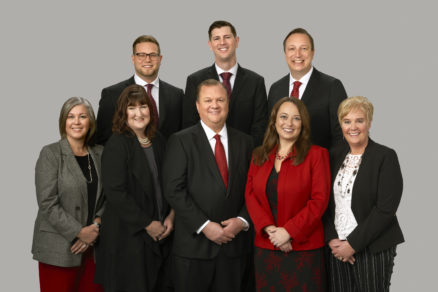 High-quality advice and high-quality relationship
I sat down recently with Dana to talk about his approach to working with clients. He says quite simply, "My position is that we need to be outstanding in delivering high-quality advice to our clients and developing high-quality relationships with our clients." He quickly adds, "I view high quality advice as the ante to be in the game of being a top performing firm and our focus on high quality relationships has been our competitive advantage."
Wales goes on to explain, "We're very purposeful about being a part of our client's lives and connecting with them at major life moments and milestones. Every meeting starts with the questions, 'What's happening in life?' because while the wealth management work we do is important, it's really just a fabric that helps hold things together in life." He adds, "We're here to help people live their best lives with confidence and a sense of security."
Dana believes that things like that are what makes Wales Wealth Management Group special and appreciated by clients, noting, "It's a delight to do the work because we become a part of people's lives. We are connecting with our clients during their major life milestones, such as weddings, anniversaries, illness or deaths or small personal moments such as a knee replacement, the loss of a pet or winning a tournament."
Do Well By Doing Good
Most leaders of note share the common denominator of giving back to the community through their time, talent and treasure. Dana Wales concurs, and says, "Years ago I thought, 'I want to make sure I give back because I'm very blessed.' My wife and I developed a philosophy around our giving to focus on four things: our church, education, healthcare in this community, and foster care."
In addition to offering monetary support, Wales also gives of his time and talent through his service on the Board of Directors for Spectrum Health Lakeland, chair of the Spectrum Health Lakeland Foundation, Board of Trustees for Andrews University, and the Board of Directors for United Federal Credit Union.
Regarding his level of service back to the community, Dana says, "Frankly, the more I give, the more I am involved, the more our business just keeps growing. In the end, I firmly believe that you often get by giving and often reference the creed of, "Do Well by Doing Good."
That creed has seeped into the culture at Wales Wealth Management Group and become a guiding principle in their business development strategies. Wales explains, "We aim to 'Do Well by Doing Good' when planning our business development and community engagement strategies. For example, sponsoring a Southwest Michigan Symphony Concert each year in exchange for the opportunity to host a business development event."
About Ameriprise Financial – At Ameriprise Financial, we have been helping people feel confident about their financial future for more than 125 years. With extensive advisory, asset management and insurance capabilities and a nationwide network of approximately 10,000 financial advisors1, we have the strength and expertise to serve the full range of individual and institutional investors' financial needs. For more information, visit ameriprise.com or:
http://www.WalesWealthManagementGroup.com
---

---
The Forbes Top Women, Best-in-State Women and Best-in-State Wealth Advisor rankings are developed by SHOOK Research and are created using an algorithm that includes both qualitative (in-person, virtual and telephone due diligence meetings; client impact; industry experience; review of best practices and compliance records; and firm nominations) and quantitative (assets under management and revenue generated for their firms) data. Certain awards include a demographic component to qualify. Investment performance is not a criterion because client objectives and risk tolerances vary, and advisors rarely have audited performance reports. These rankings are based on the opinions of SHOOK Research, LLC, are not indicative of future performance or representative of any one client's experience and are based on data from the previous calendar year. Forbes magazine and SHOOK Research do not receive compensation in exchange for placement on the ranking. For more information: www.SHOOKresearch.com. SHOOK is a registered trademark of SHOOK Research, LLC.
1 Ameriprise Financial Q1 2022 Earnings Release.
Certified Financial Board of Standards, Inc. (CFP Board) owns the CFP® certification mark, the CERTIFIED FINANCIAL PLANNER™ certification mark, and the CFP® certification mark (with plaque design) logo in the United States, which it authorizes use of by individuals who successfully complete CFP Board's initial and ongoing certification requirements.
Not FDIC or NCUA Insured | No Financial Institution Guarantee | May Lose Value
Investment advisory products and services are made available through Ameriprise Financial Services, LLC, a registered investment adviser.
Ameriprise Financial Services, LLC. Member FINRA and SIPC.
© 2022 Ameriprise Financial, Inc. All rights reserved.
4763408ACMR0522