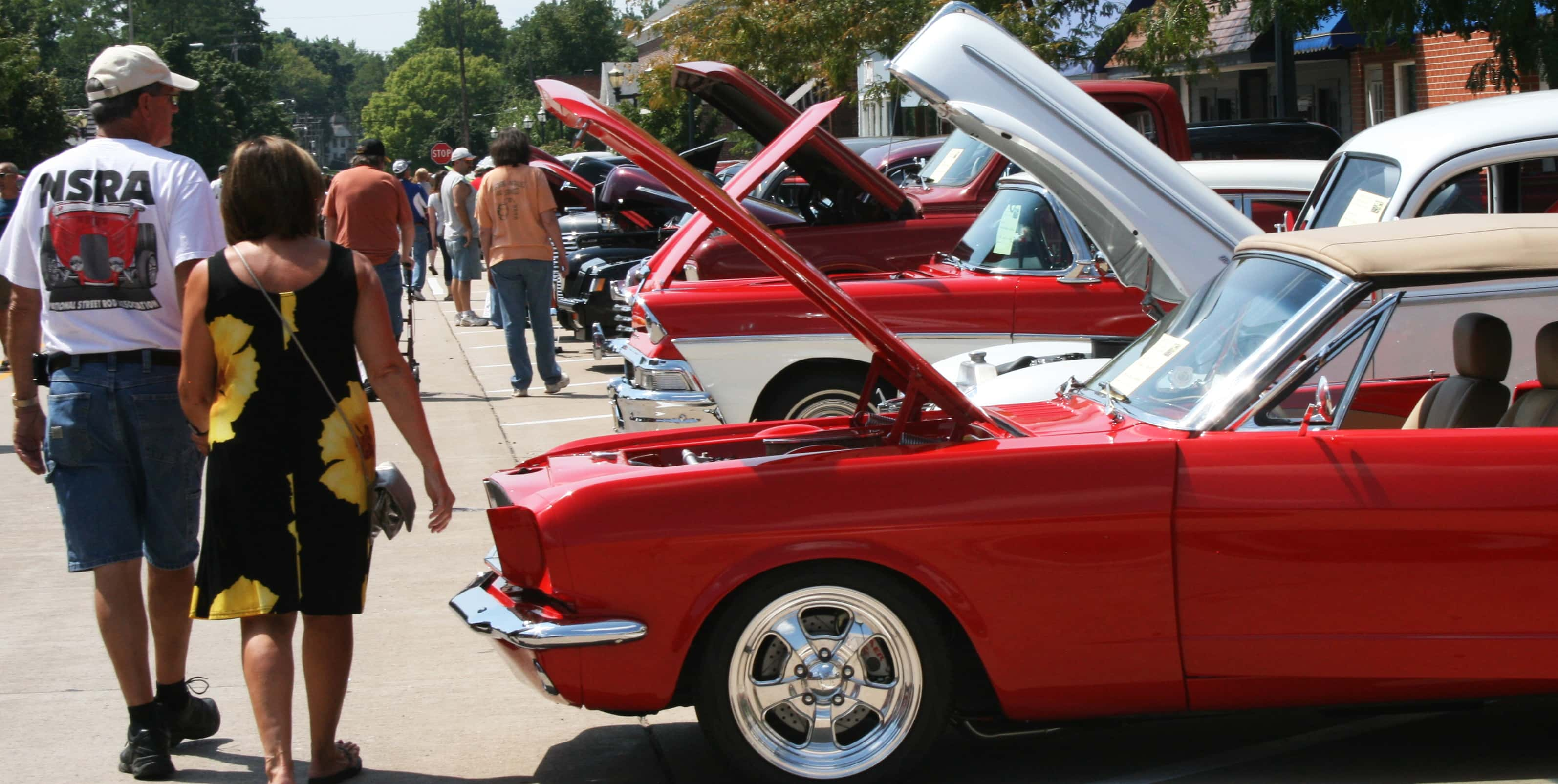 Summer in the city is never complete until at least one classic car show has rolled onto the streets, and that day is coming for the community of Dowagiac next month when the 28th Annual Dowagiac Rod & Roll Classic Auto Show will take to the streets thanks to the Greater Dowagiac Chamber of Commerce.
Plans for the big show are underway, under the guidance of Chamber Treasurer & Event Chair Kris Soenen, owner of Who Knew? Consignment. Soenen is heading up the event, assisted by Board member Schantel Myers of Chemical Bank, and Jim Kazlauskas, owner of Jim D's Body Shop.
More than 200 classic cars will drive in from all over Michigan's Great Southwest and Northern Indiana on Saturday, August 18th, as they vie for the Best of Show or at least a Top 20 finish. Visitors will have the opportunity to talk shop with car owners, view beautifully-restored vehicles and partake in the French Toast Breakfast on Front Street, hosted by Jordan Anderson, owner of The Baker's Rhapsody.
New this year, children will enjoy a Touch a Truck event within Twistees' parking lot, organized by Debenwethek Parent Group of the Pokagon Band of Potawatomi.  The Trophy Ride begins at 2 pm on show day.  the show gate for cars and registration opens at 7 am that day.
Corporate trophy sponsors include:
Barry's Automotive
Creative Vinyl Signs
Dowsett Chiropractic Health Center
Flint's Auto Repair
John & Curt's Brake & Alignment
Myer's Forklift
Peggy Hamilton
True's Towing
Who Knew Consignment
Wolverine Mutual Insurance
Chemical Bank is underwriting the participant dash plaques, with corporate sponsors of the event coffee mugs being:
C. Wimberley Automotive Group
Imperial Furniture
Mahar Insurance
True's Towing
Corporate sponsors of the event crewneck shirts are:
Ausra Equipment
Creative Vinyl Signs
Division Tire
Dowagiac Auto Service
Hale's Hardware
Jim D's Body Shop
Kemner Iott Benz Insurance
Lindy's Restaurant
Mosier Well Drilling
Oil Can Alley
Ridge / Napa
Symonds Machine Co.
True's Towing
Wings, etc.
To register for the show, contact the Chamber of Commerce at 782.8212.