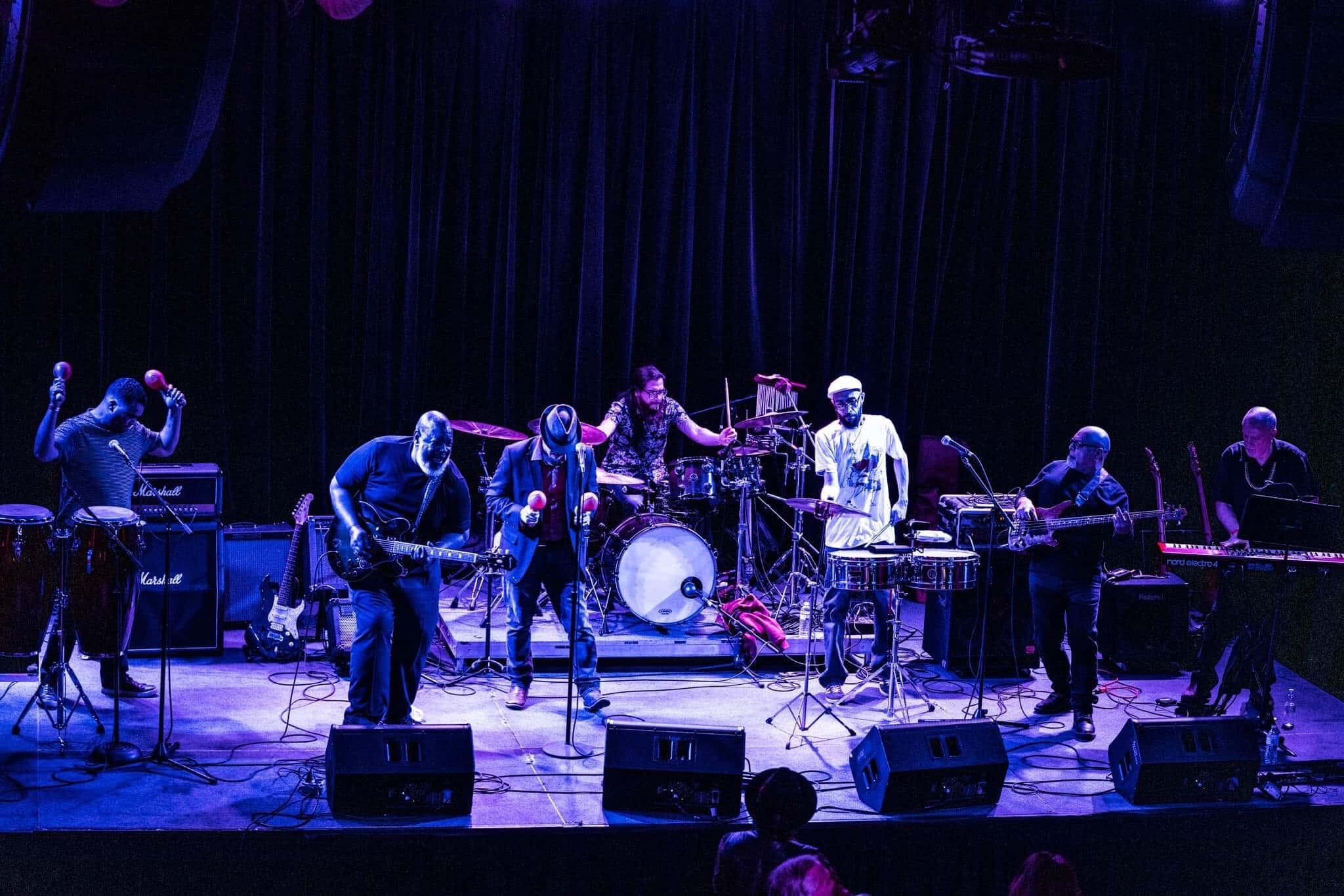 Dr. Marcus Robinson will return to Southwest Michigan to perform with Chicago's Santana Revival Band at Czars 505 in downtown St. Joseph Friday, July 19.
Dr. Robinson was a regular staple of the live music scene in the area for nearly ten years, with appearances at the Livery, Czars 505, area festivals and even the Southwest Michigan Symphony Orchestra. He's performed with some of the best of local talent combined with nationally acclaimed artists like jazz trombonist Wycliife Gordon, sax man Bobby Watson, bassists Tony Newton and Curtis Lundy, guitarist Leo Nocentelli, as well as local celebrities like Jenna Mammina, Dave Carlock, and Niki Haris.
Chicago's Santana Revival is a collection of highly regarded musicians in Chicago's Afro-Latinx music scene.  Front-man Luis Crespo is a veteran of the Chicago rock scene with his band Kilroy. Crespo is also Youth Program Director and teaching artist at Collaboraction Theatre Company, where Dr. Robinson is its Executive Director and Producer. Congero James Ramos and Timbalero Michael Rodriguez are teaching artists at Segundo Belviz Cultural Center inspiring a new generation of artists interested in Latin Jazz and the  indigenous rhythms of the African Diaspora. Bass player Jason Wayne Snead is a road warrior with numerous bands with a huge musical vocabulary spanning jazz, rock, fusion and the blues. The band also includes keyboardists Angel Lorenz and Dan Moulder.
Dr. Robinson says, "its been at least 5 years since I've performed in the area and nearly as long since my last visit. I can wait to see old friends, make new ones and have a great time making music here at home."  Dr. Robinson moved from his adopted home in Benton Harbor into Chicago's Englewood neighborhood in 2014 to pursue his community transformation passion after a decades-long and successful stint in the region as the President of the Consortium for Community Development and related organizations. He worked diligently with others to lay a foundation for positive change in the Benton Harbor area.  He's been involved with initiatives such as the Harbor Shores Development, the KitchenAid Senior PGA Championship, the Citizens for Progressive Change, Benton Harbor Promise, Band of Brethren in Christ and other worthwhile community enhancing activities.
The July 19 concert at Czars 505 starts at 10 p.m.