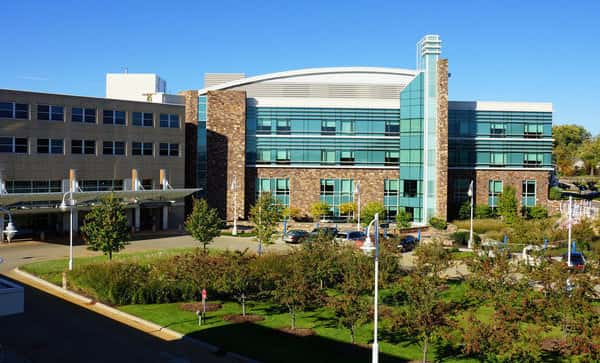 Neighbors of Lakeland Medical Center in St. Joseph are clearly used to the occasional rhythmic beat of helicopter blades as care flights arriving or departing with precious human cargo utilize the facility's helipad to save lives. For the past several weeks, however, a considerably smaller and decidedly quieter device has routinely hit the airspace over the regional hospital thanks to a new service provided by Jeff Yeager's PlaneVue Aerial Imaging.
With the new pavilion addition at the Lakeland Medical Center in St. Joseph, well under way, Yeager's PlaneVue Aerial Imaging started flying high over the new project last month, providing weekly imaging to the Lakeland Project team.
This is not, however,  just your regular aerial imagery. Rather, PlaneVue is offering up 3-Dimensional (3D) weekly renderings of the expansion project along with orthomosaic and topographic imagery. That technical imagery allows project team leaders to keep the project on course by providing valuable information from a perspective that had not previously been available to them. The project team also has the ability to import the imagery into their computer aided design software to see how the project is fitting into the planned design and layout.
The data that drone solutions can provide on construction projects can be invaluable to all project team members involved. The ability to see in real time, aerial imagery of the progress can save time, money, and overall workflow complications.
Regarding the project, Yeager says, "We are excited to be working with such a great team over the next few years. Providing progress data related to such a wonderful expansion project for the community is an honor and a privilege to be a part of." He adds, "Lakeland Health has made the 3D weekly renderings available to the public via their pavilion website that is dedicated to keeping the public up to date on the latest progress. Click the link here to see that work:
http://www.lakelandhealth.org/locations/lakeland-health-new-pavilion/3d-pavilion-view
PlaneVue Aerial Imaging, LLC is an FAA 14CFR Part 107 Certified, unmanned aerial provider of media services. Aligned with Great Lakes Drone Company, LLC they provide a full range of products and services to meet client's aerial needs.