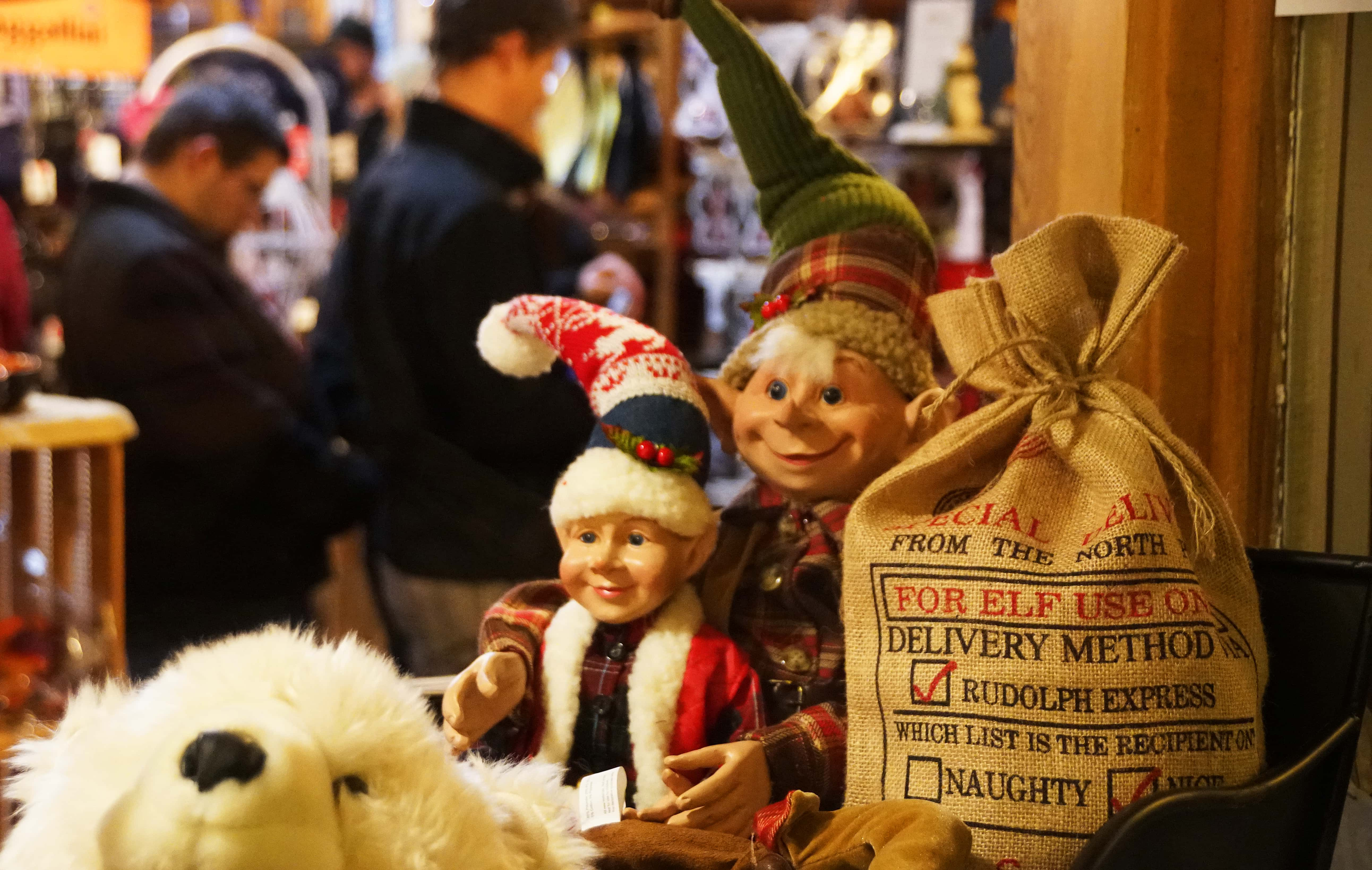 U.S. retail analysts are arguing that anyone who thought that Black Friday was a thing of the past because of early Thanksgiving sales and seemingly less interest in the chaotic shopping that Black Friday had come to represent, certainly missed their mark. One report from Fortune Magazine shows strong numbers from Kohl's, Macy's and WalMart and the extended season has barely begun.
Meanwhile, the Michigan Retailers Association says that with the highest number of holiday shopping days and consumer confidence at a high, retailers across the Great Lakes state remain optimistic about sales for the 2018 season.
Thanks to the early Thanksgiving, consumers will enjoy 32 days of shopping before Christmas with the kick-off of the shopping season yesterday, on Black Friday, followed by today's celebration along the Main Streets of the nation for Small Business Saturday and then comes Cyber Monday, when everybody "gets back to work" after the weekend.
Of the 164 million shoppers expected to be on the hunt this weekend, 71-percent were expected to make purchases on Black Friday, according to a survey by the National Retail Federation (NRF) and Prosper Insights & Analytics.
In Michigan, 23-percent of retailers said they'd be beefing up employee ranks for the holiday season.
James Hallan is President & CEO of the Michigan Retailers Association. He says even with increased hiring, "That doesn't mean many retailers don't need more employees." He notes, "But the labor market is so tight that they can't get them. It's been a continuing issue for retailers in 2018."
The Michigan unemployment rate in October was at an 18-year low, at 3.9-percent.
The good news is that retailers have been reporting robust sales, prompting 38-percent to say they'll increase their capital investment. Martin Lavelle of the Federal Reserve Bank of Chicago's Detroit Branch says, "That's a sign of how confident retailers are – they're willing to spend money on equipment and even construction."
Consumers say they will spend an average of $1,007.24 during the holiday season this year, up 4.1-percent from the $967.13 last year, according to the NRF survey.
Prices for the most part will remain steady – although 23-percent of Michigan retailers said they expected to raise them a bit. However, consumers won't feel the pinch of tariffs levied on many imported goods – retailers planned ahead and imported record volumes of merchandise before the tariffs took effect.
Hallan was asked for his opinion of what would likely be the most popular gifts this Christmas, and says, "Gift cards end electronics have been hot items under the Christmas tree in recent years," and quickly adds, "Jewelry, shoes and apparel are always strong categories."
Fortune's early Black Friday analysis suggested that "Shoppers in the aggregate were spending with gusto." They quoted a managing director at GlobalData Retail who said, "More people have already shopped than at this point last year, and their average spend is higher."
Small business retailers all across the country are hopeful that the "gusto" continues onto Main Street today as they mark Small Business Saturday, and then keep the spirit alive for the next month right up to Christmas.