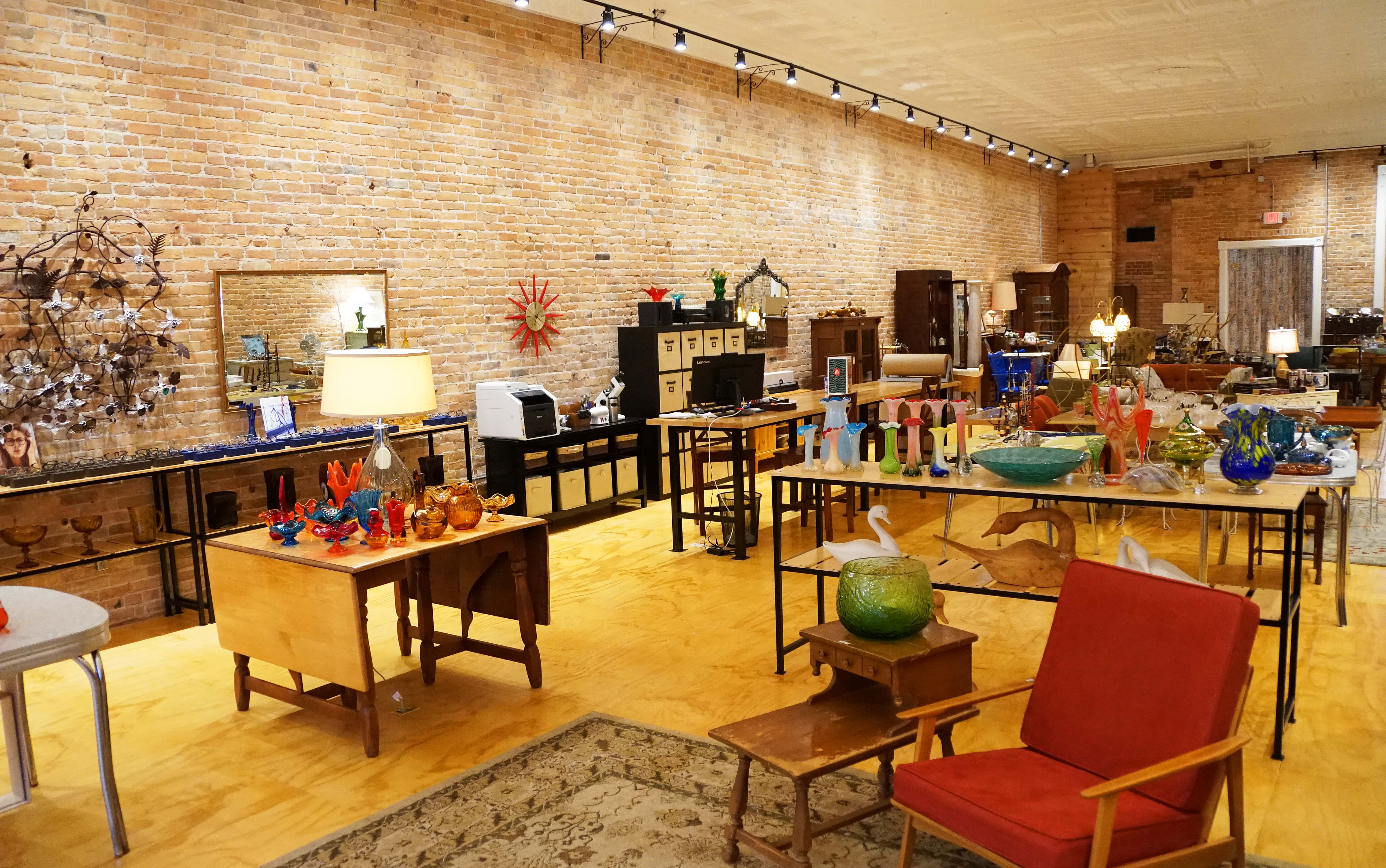 Jody Swartz has done commercial property build-outs before, but even he was amazed at the amount of time and work it took for him to get his newest shop up and running in the central business district of downtown St. Joseph. While he completely missed the busy summer season, Swartz is delighted to have his new shop up and running at last. He calls it simply Glass. It's an optical shop. It's artwork. It's finds he has acquired.
Jody Swartz was born in Michigan, but raised out west in Oregon before making his way back through Ohio, North Carolina, Chicago and into Northwest Indiana. He lives in Niles, and is happy with the outcome of his handiwork in restoring the shop at 215 State Street, the longtime home to Days of Yore Antiques and prior to that the home of St. Joseph Office Supply, a division of Richardson's Office Supply for many years.
Glass is the third commercial build out by Swartz who has also owned an optical shop, another collection similar to his new space, and now his juxtaposition of high end eyewear, glassware, and antiques and collectibles. Swartz is an Optician by trade, but he's also a collector of largely mid-century modern glassware, antique furniture and other collectibles.
When he launched the building's renovation last winter he figured he would be ready by spring, but didn't get the doors open until last week. He worked diligently to remove carpeting, dismantle the plaster from the walls which resulted in a beautiful exposed brick surface on both side walls, and repurposed some lumber from other parts of the building for fascia at the front and back of the store.
The new Glass operates from 10am until 6pm daily, and welcomes those in search of top-flight eyewear that is unique to the region. He gets his optical frames from boutique supply houses that restrict sales to territories so you won't run into the same frames on somebody else nearby. He works with labs in concert with his personal experience in getting the right lenses and the proper fit in exclusive styles for his clientele.
Swartz says he will be adding in artwork as he gets to know the people of the community and use the walls of his shop as gallery space.
He is leasing the building, but admits he wishes he could have purchased it noting that the second story looks as if it is still locked in the 1940s with all of the doors and transoms still in place, but also admits it would need to be virtually gutted and begun from scratch to convert to apartment or condo living opportunities as the plaster is caving in and there's no heat or electricity to that part of the building.
Swartz was most recently owner of The Eye Site Optical Boutique in Mishawka, Indiana.
Glass is currently showcasing an eclectic line of glassware, china, furniture, collectible primitives, works of art, and — of course — a superb line of exclusive eyeware frames. You can reach Swartz by phone at 269-408-8484.