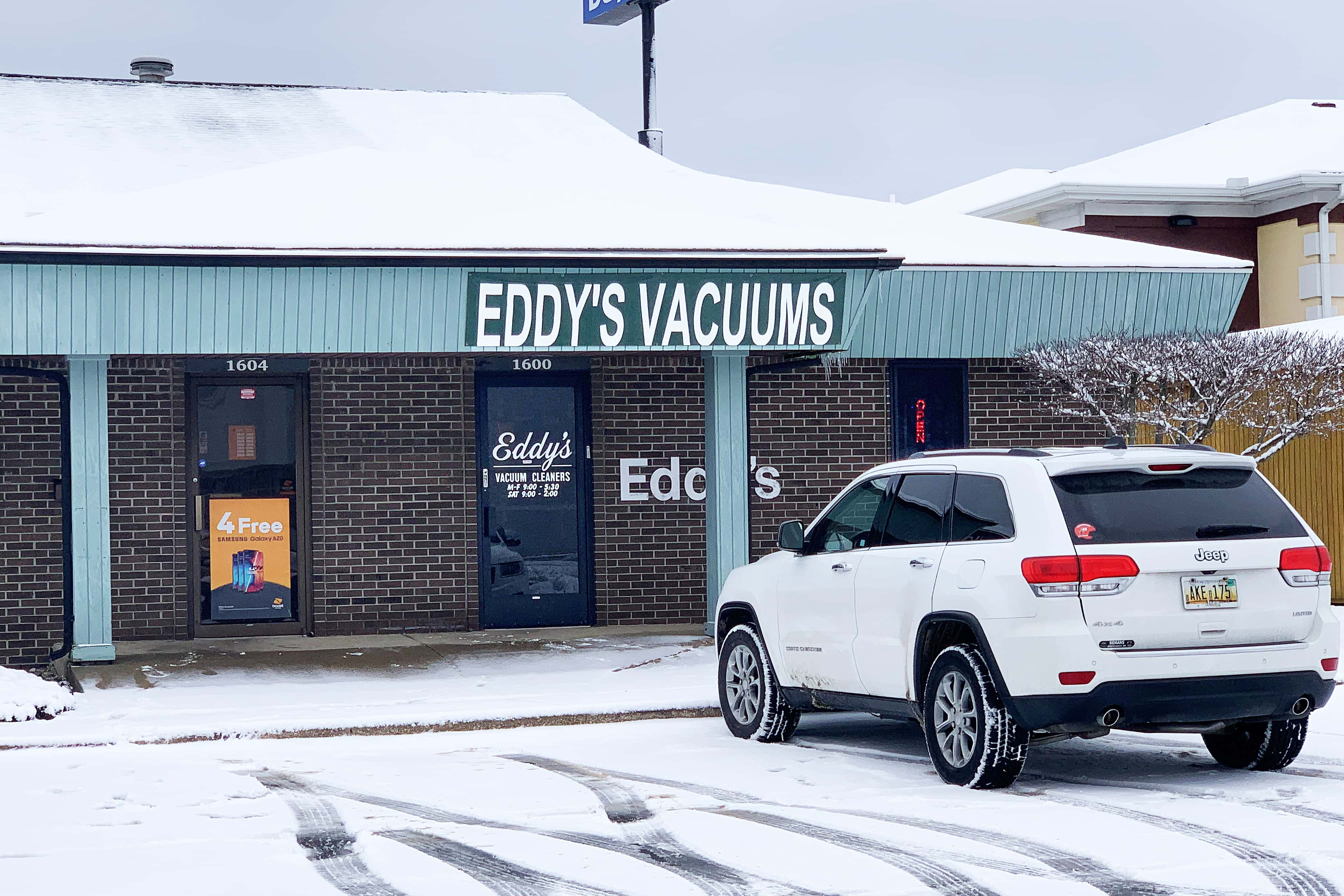 When Jerome Eddy launched the new store to house his vacuum cleaner business nearly 50 years ago in 1972, he put down roots that seemed capable of withstanding whatever headwinds might come along. He stuck to those roots, which he describes as "Providing the friendliest service with the promise to never make you feel bad for asking questions." He has become a juggernaut in the business, but has decided 48 years of being bound to an actual retail location should be remade to make things easier on his customers. So…he's going mobile.
Eddy is staging a full-tilt, wall-to-wall, sell-down of everything in the house at Eddy's Vacuums located at 1600 Mall Drive in Benton Harbor which will come to an end when the month of February does.
At that point, you will still be able to contact Eddy at the same phone number of 269-925-7244 and schedule a time for him to come directly to you for sales, service, parts and beyond for your vacuum cleaners and floor care materials.
Eddy says, "The reduced overhead should be easier on my bottom line, as well." His new mobile pickup/delivery service begins in March. Eddy says, "Most people think a vacuum is just, well… a vacuum. But we think it's so much more, and you deserve to find the one that's perfect for you and your lifestyle and home. Let us help you find a new one or even fix your old one. Either way, we got you covered."
Earlier this month, Jerome shared the news on his Facebook page that the retail business would be closing as a physical location after 55 years in business. He started the business even before creating the storefront in 1972.
In the post he declared that "Everything must go!" He proceeded to share what's available during the sell-down, including:
New, Used, and Vintage Vacuums…
Bags, belts, hoses, parts, cords, anything you could possibly need for a vacuum…
Retail displays, tables, chairs, tools, etc.
Rugs, cash register, phones, TV, books…
Everything!
He tells fans, "We have accumulated a lot of stuff (as you can imagine in 55 years), and we need it gone! Please stop in to see us and let's make a deal!"
So, if you're looking for a deal on a vacuum, make your way before it's too late, but rest assured, if Eddy's Vacuums has had you covered over the years, the new mobile service is prepping to do the same thing going forward.