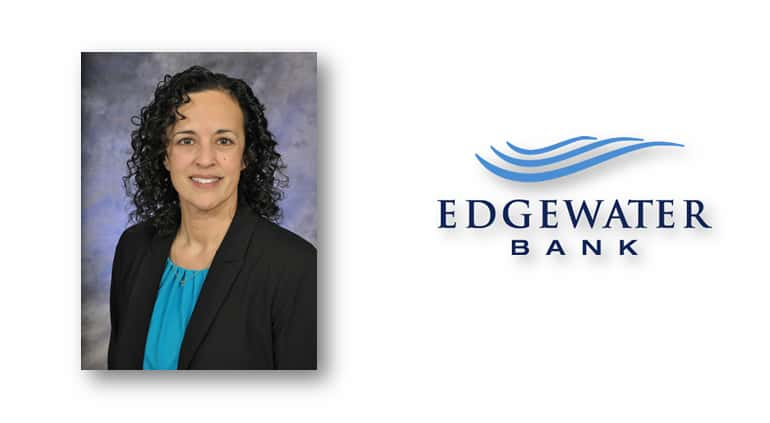 If Holly Parmley is like the rest of the team at Edgewater Bank in St. Joseph, she has hit the ground running. Not just at work, but after work and beyond thanks to the bank's fitness culture that has won them a gubernatorial award this spring. There's little doubt, she's up and running as a professional at work as well once you peruse her extensive background in finance.
Edgewater President & CEO, Rick Dyer, has announced that Holly has joined Edgewater Bank as their Senior Credit Analyst. He says, "We are very excited to have Holly join our Edgewater team. Her experience and knowledge are a perfect fit to our organization as we continue to grow our loan portfolio."
Parmley comes to Edgewater with more than 25 years of experience in the financial industry, the last 8 years of which had her specializing in lending and credit analysis. She has specific expertise with SBA lending as well as mortgage underwriting. Holly will also be influential with the Bank's small business lending process, and enjoys sharing her expertise by volunteering as a Junior Achievement instructor.
Parmley has a Bachelor of Business Administration degree from Western Michigan University's Haworth College of Business with an emphasis in Accounting. She is an experienced Commercial Credit Analyst with a demonstrated history of working in the banking industry. She is also skilled in Commercial Lending, Banking, Credit Analysis, Mortgage Underwriting, and Microsoft Office.
Prior to joining Edgewater, Parmley, who lives in South Haven, spent nearly 12 years with Arbor Financial Credit Union in Kalamazoo, almost nine of which were in the role of Credit Analyst with earlier service as a Mortgage Loan Officer. She also spent a year and a half with Chicago Title as an Underwriting Clerk in the South Haven office.
Established in 1910, Edgewater Bank has been serving Southwest Michigan as the local community bank for over 100 years, with five full-service branch offices in Bridgman, Buchanan, Coloma, Royalton Township and St. Joseph. For more information, visit the Edgewater Bank website at www.edgewaterbank.com or call 1-800-922-5221.