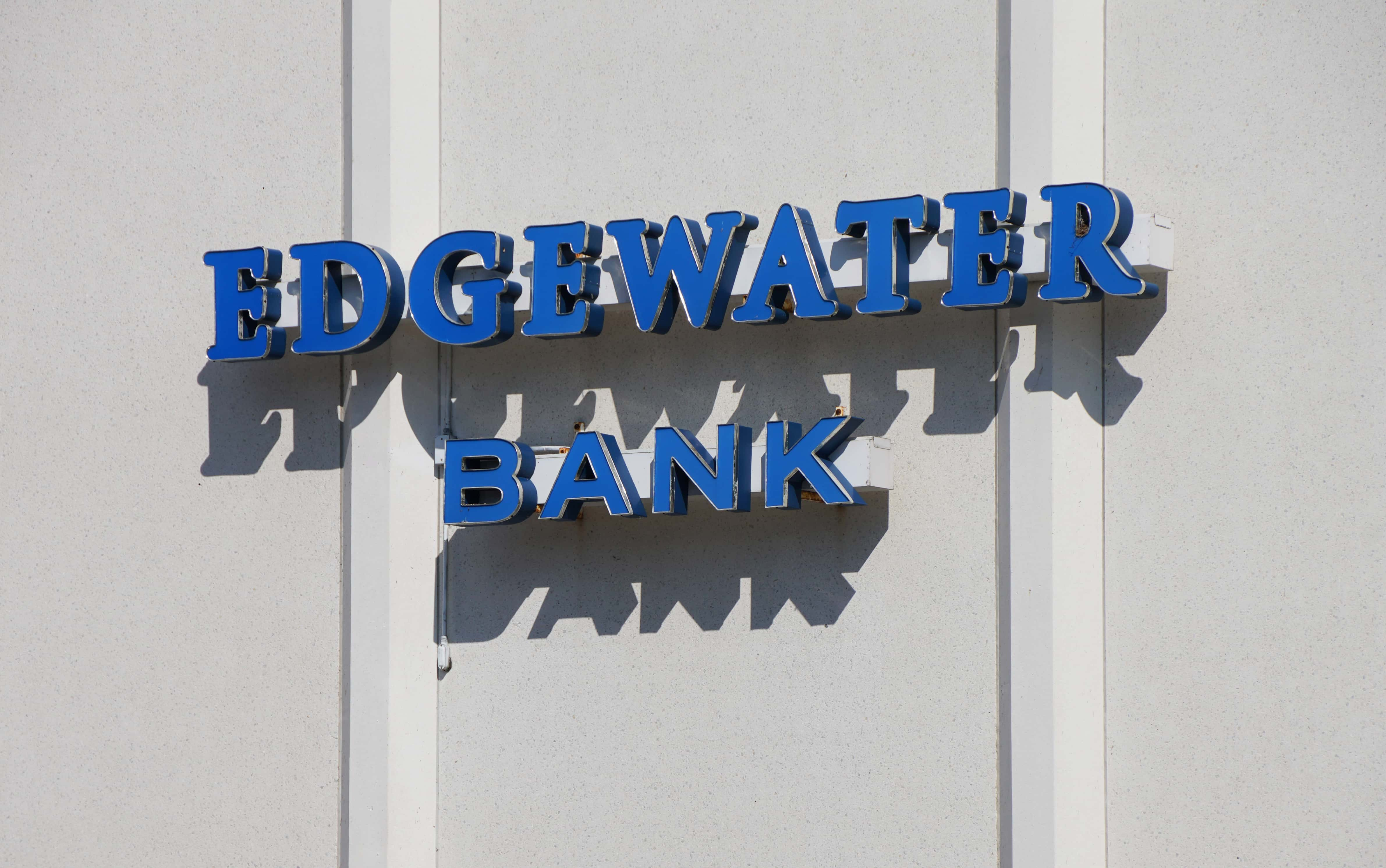 More than three years ago, Edgewater Bank of St. Joseph decided to help its team to live healthier and to be more physically fit. Now, thanks to the bank's renowned "Invest in Your Health" program, they are a top contender for the Governor's Fitness Awards for 2019.
The Michigan Fitness Foundation and Governor's Council on Physical Fitness, Health and Sports recently announced the top contenders for the awards, and Edgewater Bank is one of three small- and medium-sized companies vying for the Healthy Workplace award. Edgewater President & CEO Rick Dyer says the GFA will announce this year's winners during an awards dinner at MGM Grand Detroit on April 25, 2019.
Dyer is delighted, saying, "It's very exciting to have our employees honored for their commitment to healthier living," and adds, "As a team, we are eating better and exercising more. I hope they can inspire other local companies to invest in their health, too."
The Edgewater commitment to healthier lifestyles began more than three years ago when the bank implemented its "Invest in Your Health" program. They partnered with Lakeland Health in St. Joseph to educate employees about nutrition, diabetes, high blood pressure, and heart disease, along with seminars such as "You Are What You Drink." The bank pays for volunteer biometric health screenings with Lakeland professionals, and then works with each participating employee to set up a plan to review their biometrics results and address areas of concern.
Dyer said the bank's "Invest in Your Health" program has ramped up every year since. The second year the bank also paid for biometric testing for spouses and encouraged employee participation with a cash incentive for each one who completed three of the program's five lifestyle goals:
Go to the dentist
Have an annual physical
Run or walk a local 5K
Attend a series of meetings such as smoking cessation or weight loss
Accomplish between March and October 2018.
Dyer says, "We paid incentive dollars to over 90-percent of our employees," and this year the bank increased the cash incentives for employees and spouses to participate in the program.
The bank also continues to encourage participants to attend health-related seminars presented by Lakeland and covered the cost of health resources such as a new shower room for lunch-time running. The Bank encourages "paying it forward" by adding the activity to the list of employee lifestyle goals. Rick says, "Now 100-percent of our employees voluntarily do the biometric health screening and I'm sure 95-percent of them will get the bonus dollars this year."
Dyer says one of the biggest inspirations for his team has been Sandi Kopach, manager at the Royalton Township branch, noting, "Three years ago, Sandi didn't like her biometric screening results."  Dyer says, "She took control of her lifestyle and has lost 100 pounds." Kopach was one of two finalists for the 2018 Governor's Fitness Award for conquering obesity and won the People's Choice award for her inspiring story.
"Invest in Your Health" participants and spouses overall have lost well over 400 pounds including Dyer who has shed 35 pounds. An avid runner, he is especially proud that last year Edgewater Bank fielded two, five-person teams to participate in the Detroit Marathon relay and that he expects the bank to take three teams this year to run the Grand Rapids Marathon relay.
The affable bank president says, "We have a lot of employees that take their health seriously now." In fact, Lakeland has been a great partner in the effort, as has neighboring business Maddog 5/1 Fitness, where Dyer notes, "It's not unusual to see employees leave our buildings at lunch or at 5 pm in workout clothes versus their work clothes. They are off to run, walk or put the burn on at Maddog 5/1."
Edgewater Bancorp, Inc., is the shareholder-owned holding company for Edgewater Bank, which has been serving Southwest Michigan as a local community bank since 1910. They have full-service branch offices in Bridgman, Buchanan, Coloma, Royalton Township and St. Joseph. For more information, you can visit edgewaterbank.com or call 800-922-5221.