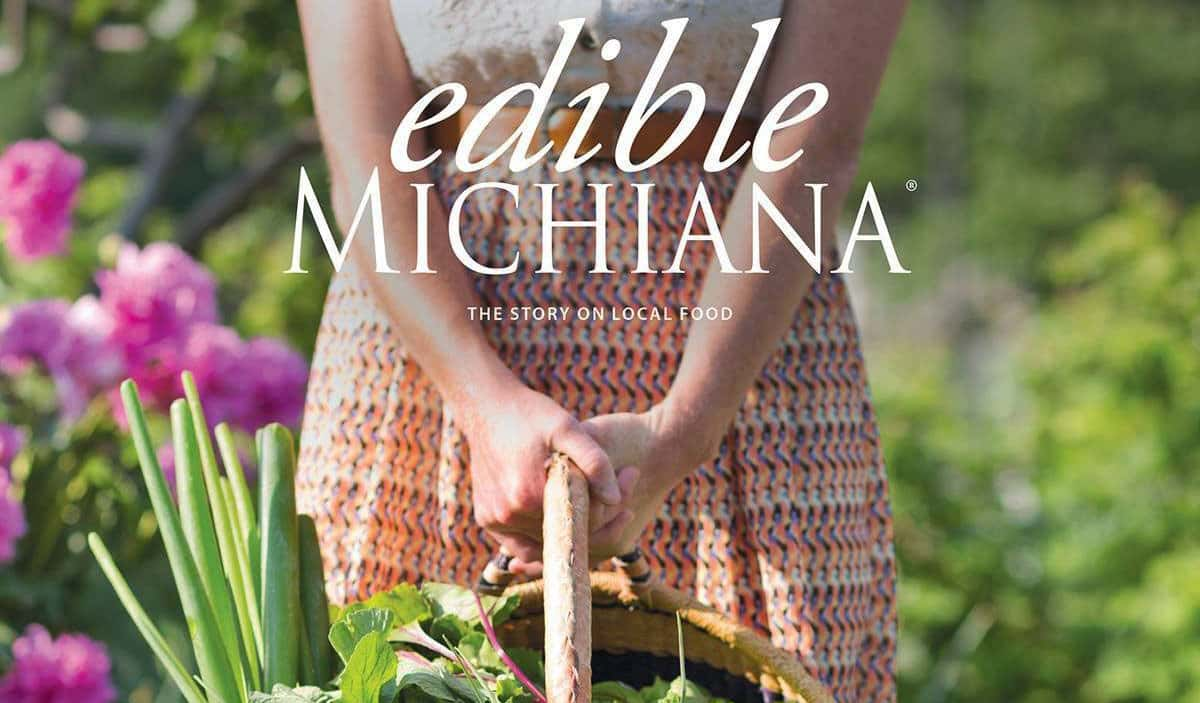 For more than five years running, a first-class publication in the realm of local, sustainable food across the region, has become a trusted community resource. Now, that magazine, Edible Michiana, has a new ownership team. Katie Carpenter joins co-owner Paula Bartholome as owner and co-publisher to guide the quality publication born in the area in 2011.
Carpenter is a native of the region, and has been a contributor to Edible Michiana since the fall of 2011. She started her career as a page designer at the South Bend Tribune, worked as a copy editor at The Elkhart Truth, launched a recreational vehicle lifestyle magazine in 2015 and most recently managed marketing and communications at a local hotel and restaurant group.
Carpenter is a constant supporter and promoter of Michiana's growing local food movement. As she sees it, "We have wonderful farm-to-table restaurants, craft wine and beer makers, food artisans, bakers, markets and sustainable farmers here doing truly remarkable work, but so many are hidden gems. It can be challenging to find them if you don't know where to look. Edible Michiana does the work of discovering them and bringing their stories to you."
Carpenter loves to tell the story of how, "From the moment I picked up the first issue I was smitten with Edible Michiana." She adds, "The quality of the stories, the photography, the advertisers and even the quality of the paper was like nothing else in the area. I sent my resume to publisher Victoria Brenneman, we met over quiche and she gave me my first spilling the beans story assignment on a local chef."
Victoria Brenneman founded the magazine in 2011 and Bartholome joined her as co-publisher in 2012. Together with many local contributors and advertisers, they have grown the publication into a vibrant resource for readers. Right as the farm-to-table movement was gaining momentum in the Midwest, Edible Michiana was establishing itself as the voice of local food, now reaching at least 13,000 people with every issue.
Bartholome says the publication has grown alongside the broader local food movement. She notes, "While we are completely locally focused, we are part of a community of publications that share the mission of highlighting local food culture as a way to strengthen them across the country. We are a voice that people can rely on and we are known for being a trusted resource, tailored to an area and immediately recognizable. We are part of something bigger than ourselves with strength in national circulation numbers that, taken together, exceed many national food magazines."
Edible Michiana will continue to publish four times each year, and it will continue to be free to readers at more than 200 pickup locations throughout southwest Michigan and northwest Indiana.
Readers can expect to see different types of Edible Michiana events this year, including special menu tastings, opportunities to meet local chefs, cocktail demonstrations and the like. The magazine will also offer exclusive events for its email newsletter subscribers. The magazine's first 2017 event, at Plank's Tavern on the Water in St. Joseph, is a menu tasting crafted by Chef Elton Mann. Attendees will get to taste six items not currently on the menu and vote for their favorites, which Plank's may add to its menu. Find out more and get tickets at ediblemichiana.com.
Edible Michiana is a quarterly magazine that celebrates the abundance and flavor of local foods across our nine-county region in Southwest Michigan and Northern Indiana. It is part of Edible Communities, a nationwide group of locally published magazines that highlight the foods that makes that area unique. Each season they feature award-winning photography and engaging stories of farmers and vineyards; food artisans and chefs; food-related businesses and experiences. As a community resource, rooted in social awareness on behalf of Michiana's local food culture, publishers work to strengthen the link between farm and table.
The nine-county area served includes Berrien and Cass counties in Michigan and St. Joseph, Elkhart, LaPorte, Starke, Marshall, LaGrange and Kosciusko counties in Indiana.