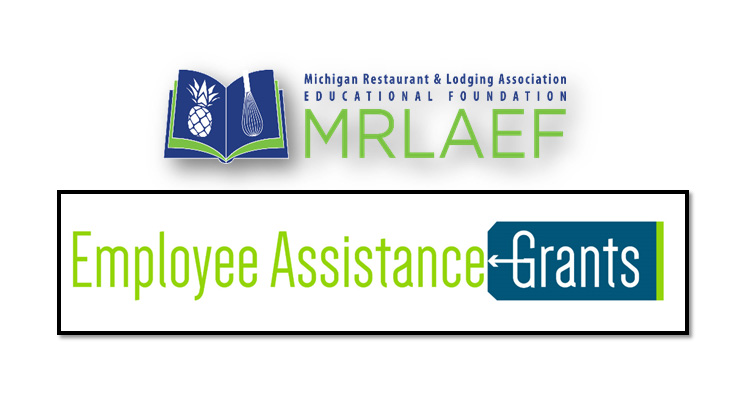 If you work in the Michigan hospitality & recreation industries and have been impacted by the state health department's restrictions put into place back in mid-November, you might be eligible for a grant of up to $1,650 thanks to the Michigan Restaurant & Lodging Association Educational Foundation.
That group has announced this morning that they will administer the application process for Employee Assistance Grants under Senate Public Act 257 of 2020 (PA 257). Employees impacted by the Michigan Department of Health and Human Services (MDHHS) Gathering and Face Mask Order that took effect on November 18, 2020 are eligible to apply for one-time grants up to $1,650 during the application period beginning this Friday, January 15th and running through January 25th. Even better news is that this is not a first-come, first-served process.
The State of Michigan Department of Treasury will process Employee Assistance Grants to approved recipients from the $45 million fund authorized under PA 257 for employees in the hospitality, entertainment, recreation, accommodation and food services sectors.
Justin Winslow, President & CEO of the Michigan Restaurant and Lodging Association, says,  "Michigan's restaurant and hotel employees are suffering right now, and they need help," and adds, "We are honored to be selected to administer these much-needed grants and take very seriously our responsibility to process them efficiently and effectively."
Recent Bureau of Labor Statistics employment data illustrate that Michigan's hospitality industry is operating with 33-percent fewer employees than it was at the same time a year ago, which is a loss nearly twice that of the nation overall.
Payments up to $1,650 will be provided to approved applicants. The grants are not first come, first serve, meaning the application will be open for submissions throughout the entire ten-day period. Applicants must be Michigan residents, demonstrate proof of employment in one of the industries noted below on November 18, 2020 when the MDHHS Gathering and Face Mask Order that took effect, and proof of being negatively impacted financially as a result of furlough/ layoff / job loss or a reduction in hours worked.
Michigan employees impacted by the MDHHS Order of November 2020 must have been working in one of the following industries to qualify for an Employee Assistance Grant:
Bars
Banquet Halls
Bowling Allies
Cafeterias
Casinos
Caterers
Food Trucks
Golf Courses
Hotels, Motels, Bed & Breakfast, Resorts
Nightclubs
Restaurants
Theaters
And other such recreational facilities
Michigan Licensed Beverage Association (MLBA) Executive Director Scott Ellis says, "We hear daily from bar and restaurant owners who are worried about their employees and these grants are a step in the right direction to financially assist these laid off workers." Ellis adds, "The MLBA was glad to be involved in the negotiations with the legislature and governor on this and we're happy to see it finally materialize. The next key goal for our industry is getting back to work safely."
The MRLAEF founded the Hospitality Industry Employee Relief Fund early in 2020, in response to the first statewide shutdown of the industry. It raised several million dollars for displaced restaurant and hotel workers, processing many checks for those in need, including CARES Act dollars appropriated by the Michigan legislature. The experience, reputation and accountability of the MRLAEF to date rendered it an easy choice to help in the process of administering Employee Assistance Grants.
Bo Goergen, Executive Director of the Bowling Centers Association of Michigan, says, "On behalf of 280 members employing nearly 10,000 hard working citizens of this state, the Bowling Centers Association of Michigan is pleased to stand with the Michigan Restaurant & Lodging Association and our hospitality industry allies to launch this program. Our members and member employees have been devastated by the ongoing economic impact of this pandemic and the importance of the Employee Assistance Grants funding to our displaced workers cannot be understated." He adds, "We would like to thank the Michigan Legislature and the Administration for recognizing these hardships and for the opportunity to provide direct assistance to our workers. The Bowling Centers Association of Michigan looks forward to further collaborating with our elected officials on ways to help our struggling industry."
All eligible employees in Michigan should apply for Employee Assistance Grants online at http://mrlaef.org/money beginning at 9 am this Friday, January 15th with the deadline for all application submissions by 5 pm on Monday, January 25th. The grants are not first come, first serve and the application will be open for submissions for the entirety of that ten day period. Additional details regarding the application process are available online at the link above.
Applicants are encouraged to ensure their submission is accurate and complete as incorrect submissions will disqualify their application.
The following information will be required during the online Employee Assistance Grants application process:
Legal name
Mailing address
Social security number
Date of hire
Employer business name, manager name, phone number and email address
Proof of employment in November 2020 via a paystub or signed letter on business letterhead stating employment was impacted by MDHHS Order of November 2020
All Employee Assistance Grant applicants will receive an email no later than February 26, 2021 confirming whether the grant was approved or denied. The State of Michigan Department of Treasury will issue the grant payments. Grant awards are taxable  but will not count against unemployment as income.
The mission of the Michigan Restaurant & Lodging Association Educational Foundation (MRLAEF) is to provide invaluable resources and training to Michigan's hospitality industry which employs nearly 600,000 people and creates $40 billion in annual revenue. The MRLAEF also prepares high school students for the challenges of a career in restaurants and foodservice through ProStart, a nationwide, two-year high school program that unites the classroom and the industry. ProStart students learn vital kitchen skills, including food safety and knife cuts, and important management lessons, such as menu development and marketing. For more information, you can visit online at: https://mrlaef.org.