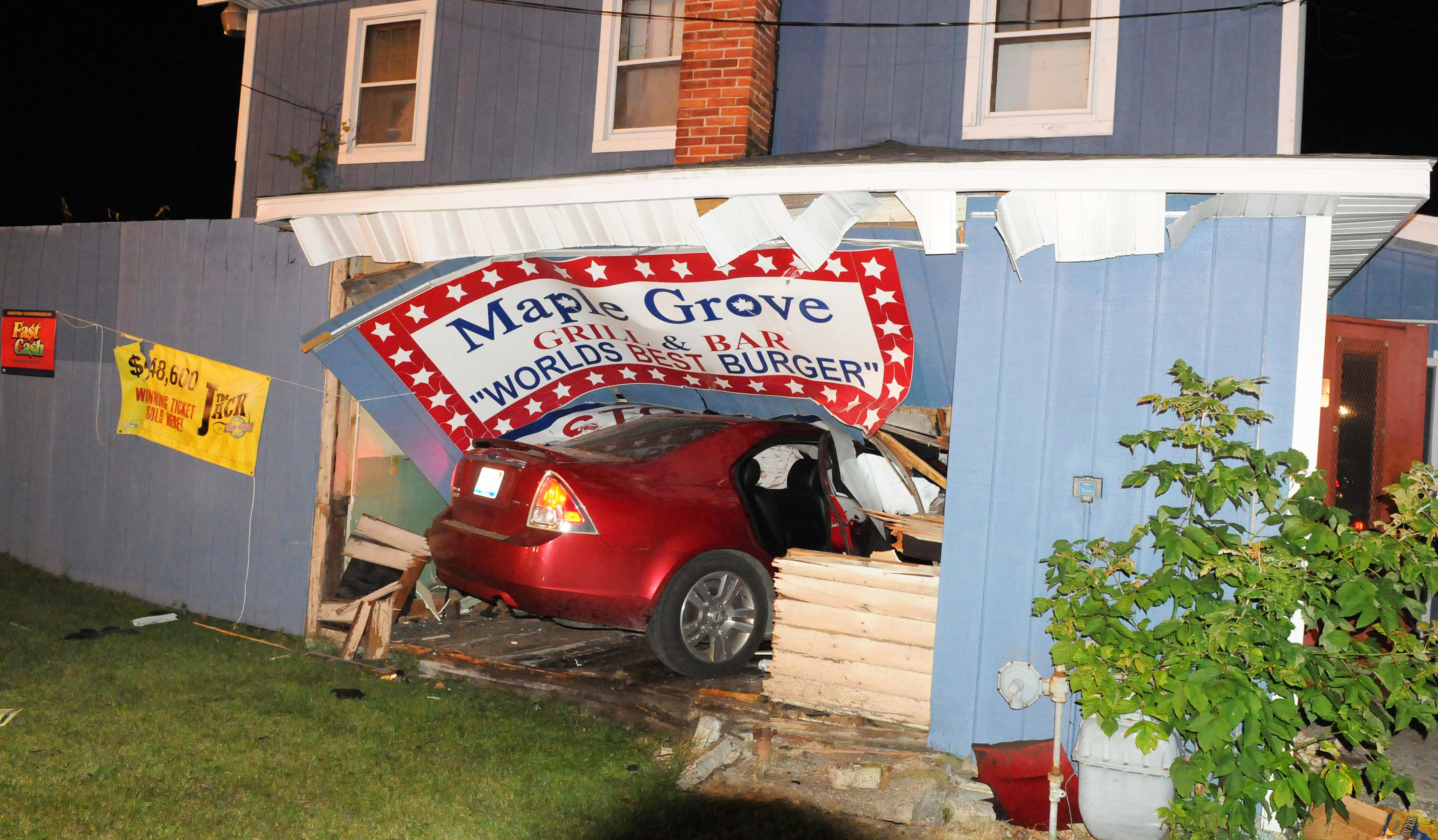 A hot spot for burgers and ribs in South Haven will be out of commission for a while thanks to an errant driver who struck the building last night after the business had closed for the day, but before the staff had left the building.
South Haven Area Emergency Services says that the driver of the car was seriously injured when his vehicle struck the Maple Grove Grill after leaving the roadway at M-43 and 12th Avenue in South Haven Township at 10:15 pm last night Sunday, August 11th.
The vehicle had struck a traffic island at the round-about intersection, went air-borne and slammed into the Maple Grove Grill.
The driver was the only one in the car, and he had to be freed from the wreckage by the emergency responders.  He was then taken to Bronson Methodist Hospital in Kalamazoo.
The Maple Grove Grill was closed at the time of the accident, however, employees including the owner, were still in the building when the crash happened. The owner was in a nearby kitchen washing dishes, and the force of the accident dropped debris on him, but fortunately he was not injured.
The accident remains under investigation by the South Haven Police Department.
Maple Grove tells Facebook fans, "I'm sure it's a safe guess to say we'll be closed for a bit." The grill boasts "World's Best Burger," and many of Maple Grove's fans have long concurred. Hopefully, the rebuild and repair won't set them back too far. Stay tuned. 
The photo of the crash accompanying this story on Moody on the Market is courtesy of Tom Renner in South Haven.