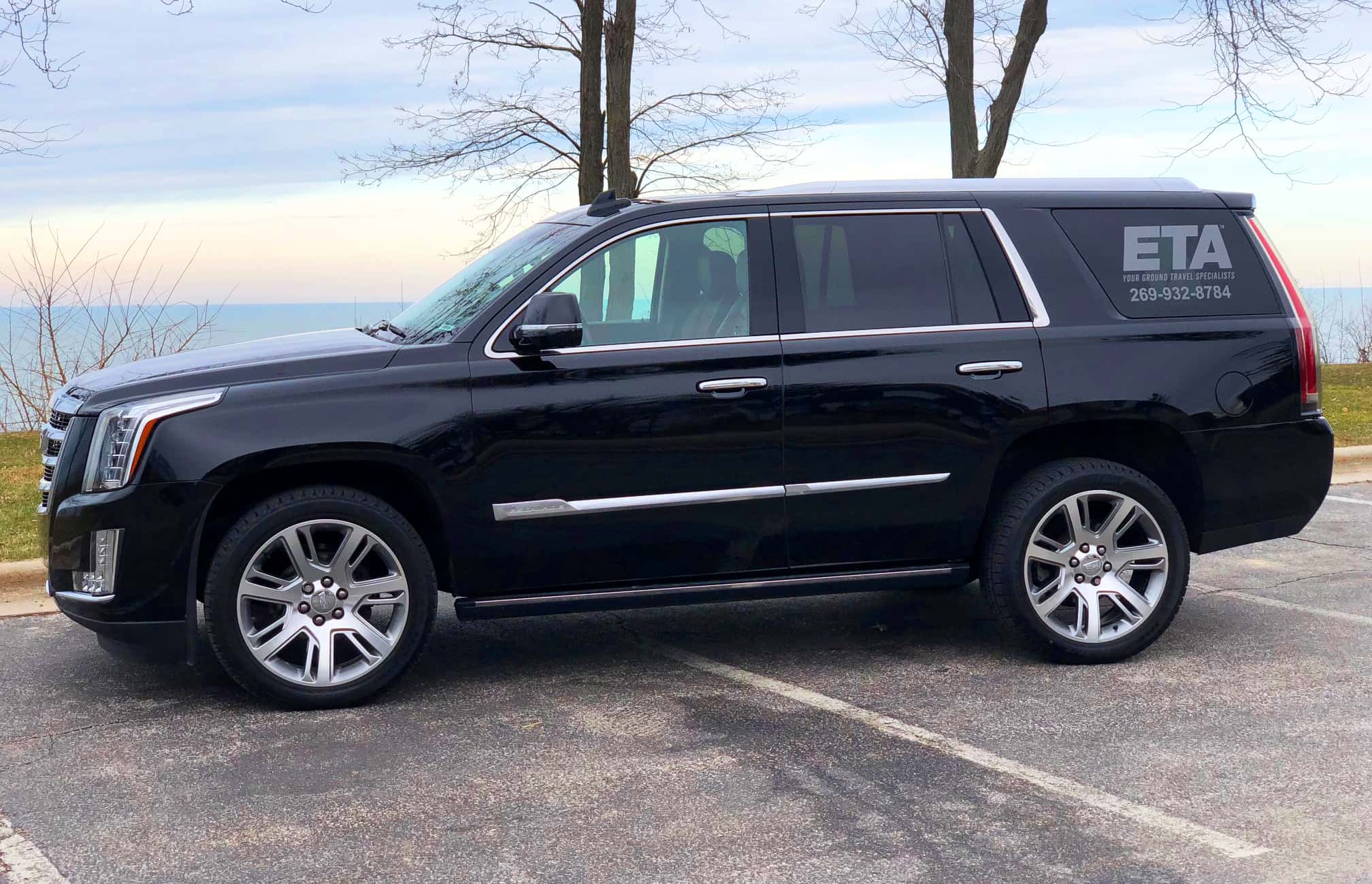 The professional wheel-man who brought us the first class option of being delivered right to our destination doorstep by an executive driver late last winter is expanding his scope of services to include localized tours and top notch hand-wash detailing of your own ride.
Gregg Berliner, who debuted his ETA Executive Transportation Associates last March and has been making executive airport runs and other door-to-door service for the market is stepping up his game to accommodate the burgeoning Wine Trail and Craft Brewery Trail aficionados being created by the ever-increasing new stops along the way.
Berliner launched his private livery service after nearly a decade of experience as an Executive Driver for Whirlpool Corporation. Throughout his time with the appliance giant, he earned distinction as a trusted and reliable top notch professional who daily allowed global leaders to stay productive and make the most of their time while in transit. Executives who have since taken up Berliner's skills have found his expert knowledge of Chicago, Detroit and surrounding areas provide them with efficient, safe and comfortable door to door ground transportation services.
Now, he's beginning to offer door to door service for winery and brewery tours throughout the region, keeping members of the party safe from climbing behind the wheel after sampling a bit too much of the grape and hops.
Additionally, Gregg tells me he is now offering, "reasonable detailing of cars, including hand wash, polish, wax and ceramic coating details." He says, "I will pick up and deliver cars back to your office or home as needed. The detailing will be by appointment and will be completed the same day as scheduled."
Shortly after retiring from Whirlpool, he was overwhelmed with the number of company and community leaders who encouraged him to start his own business to provide that same standard of service they had grown to expect from him. As a result, he created Executive Transportation Associates (ETA), with the highest quality automobiles to allow business and general public clients to be confident that they are using safe and discreet ground transportation services to destinations in Michigan, Illinois and Indiana.
The executive transportation service allows you concierge level service whether you are catching a flight, or simply headed off for a fun day of shopping. Berliner's ETA service can make it a safe and easy trip every time, saving you time and effort, and increasing your own productivity while in transit.
Gregg tells me, "You can expect timely services, expert driving, detailed bids and receipts along with sophisticated equipment and services." He promises whether your destination is an airport, a shopping center, the newly minted option of winery and brewery touring, or any other location, and now his detail services, as well, you can count on the very finest personal services from Executive Transportation Associates (ETA).
You can reach Gregg and ETA by phone at 269-932-8784 or by email at Gregg@etaground.com to initiate planning for your next business trip or adventure, or to schedule detailing services for your own vehicle.