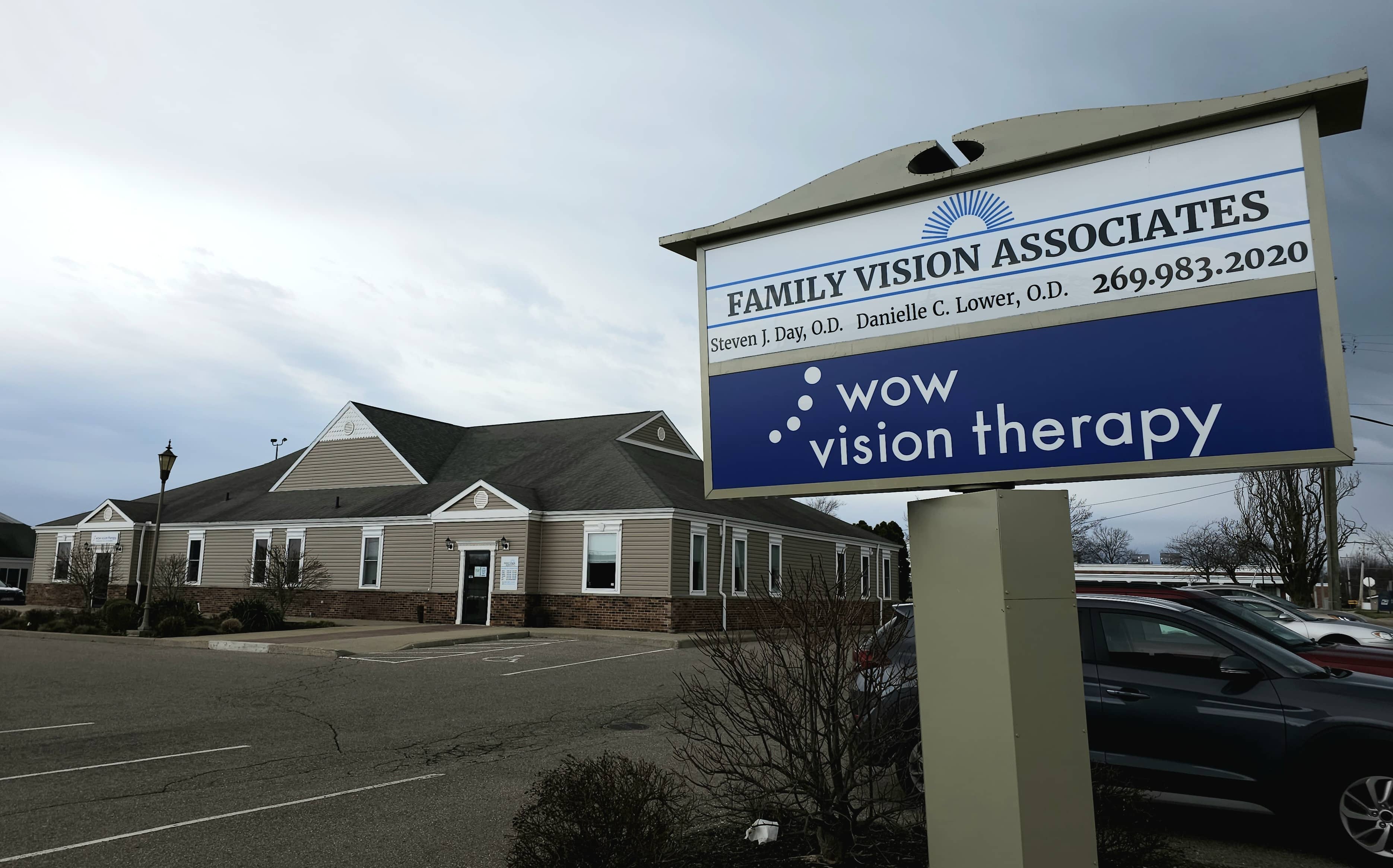 ---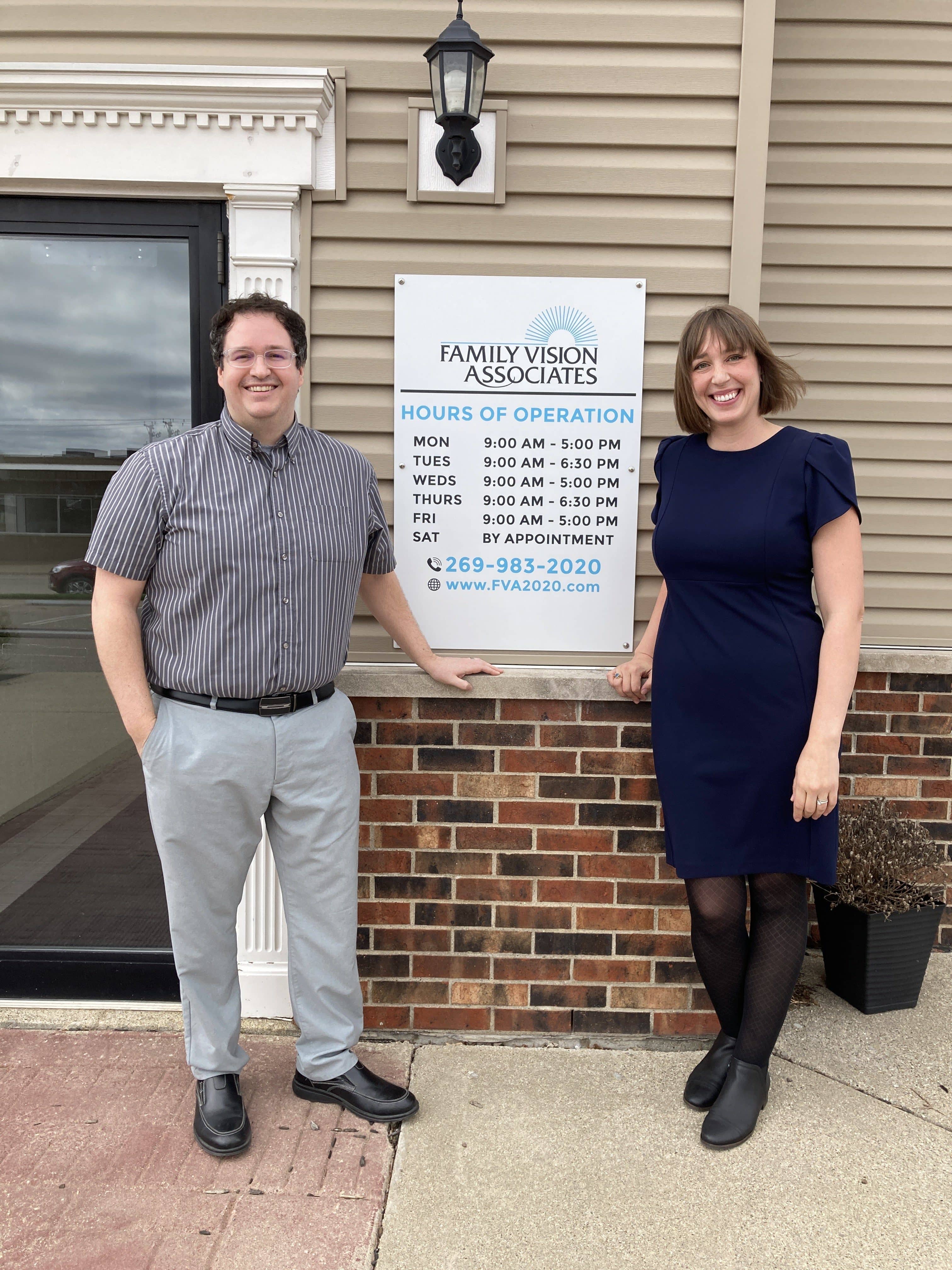 Family Vision Associates in St. Joseph has dedicated nearly forty years of service to Southwest Michigan, providing patients and their families with quality and compassionate eye care. Dr. Steven Day, O.D. and the staff at Family Vision Associates are elated to introduce Dr. Danielle Lower, O.D. as a welcome addition to their family and practice.
"I want to be able to give the best possible care, and really connect with each patient." Dr. Lower says. "Eye care is widely individualized. Treatments often don't work equally for everyone, I am here to listen to your concerns and visual needs to best be able to help you."
Dr. Lower graduated from the Michigan College of Optometry in 2013, and has been practicing in our great state for the last ten years. She and her family settled in Bridgman in 2017, and her love of beautiful Southwest Michigan has brought her to Family Vision Associates. "We are so enthusiastic about serving our communities and its members," says Dr. Day. "From infants and teens, to seniors, we are here to treat, diagnose, and care for your whole family."
Family Vision Associates is proud to be a local, independent, and privately owned practice, "and we intend to stay that way," Dr. Day says. Dr. Lower joins the staff not only as a doctor, but as a partner and part owner as well. "I am so lucky to have this opportunity," says Dr. Lower. "Helping guide the practice into the future is an exciting next step for my career."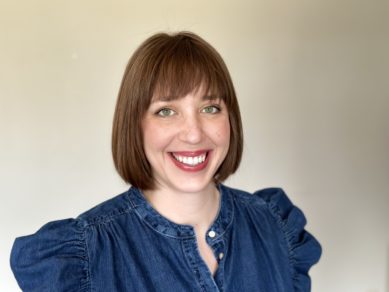 Dr. Danielle Lower is friendly, compassionate, and patient, and always knew the healthcare field would be where she would find her calling.  Dr. Lower has been practicing primary care optometry in Southwest Michigan for the past five years and in recent years she has been focusing on the treatment of dry eye disease.  Her previous work experience also includes diagnosing and treating ocular diseases like glaucoma, macular degeneration, diabetic eye disease, and comanaging cataract surgeries.
Family Vision Associates is ready to see you! Dr. Lower is currently accepting new patients, and now that they are a full two-doctor practice, appointment availability has increased. "Having a smaller practice allows us to focus on individual patient needs," says Dr. Day. "We are so excited and grateful that Dr. Lower has joined us, and shares that vision. "
Summer is coming, and it is the perfect time to schedule exams for the whole family. Their services include not only comprehensive eye exams, optical dispensing, and contact lens fitting but also the diagnosis and treatment of ocular disease, surgery co-management, vision therapy co-management, and handling ocular emergencies such as infections or injuries.
Family Vision Associates has a welcoming staff of eight, offering cheerful faces that greet you upon arrival. They are open Monday through Friday, Saturdays by appointment, and can be found at 2904 Division Street in St. Joseph. To schedule an appointment with Dr. Lower or Dr. Day, please call 269-983-2020.
---