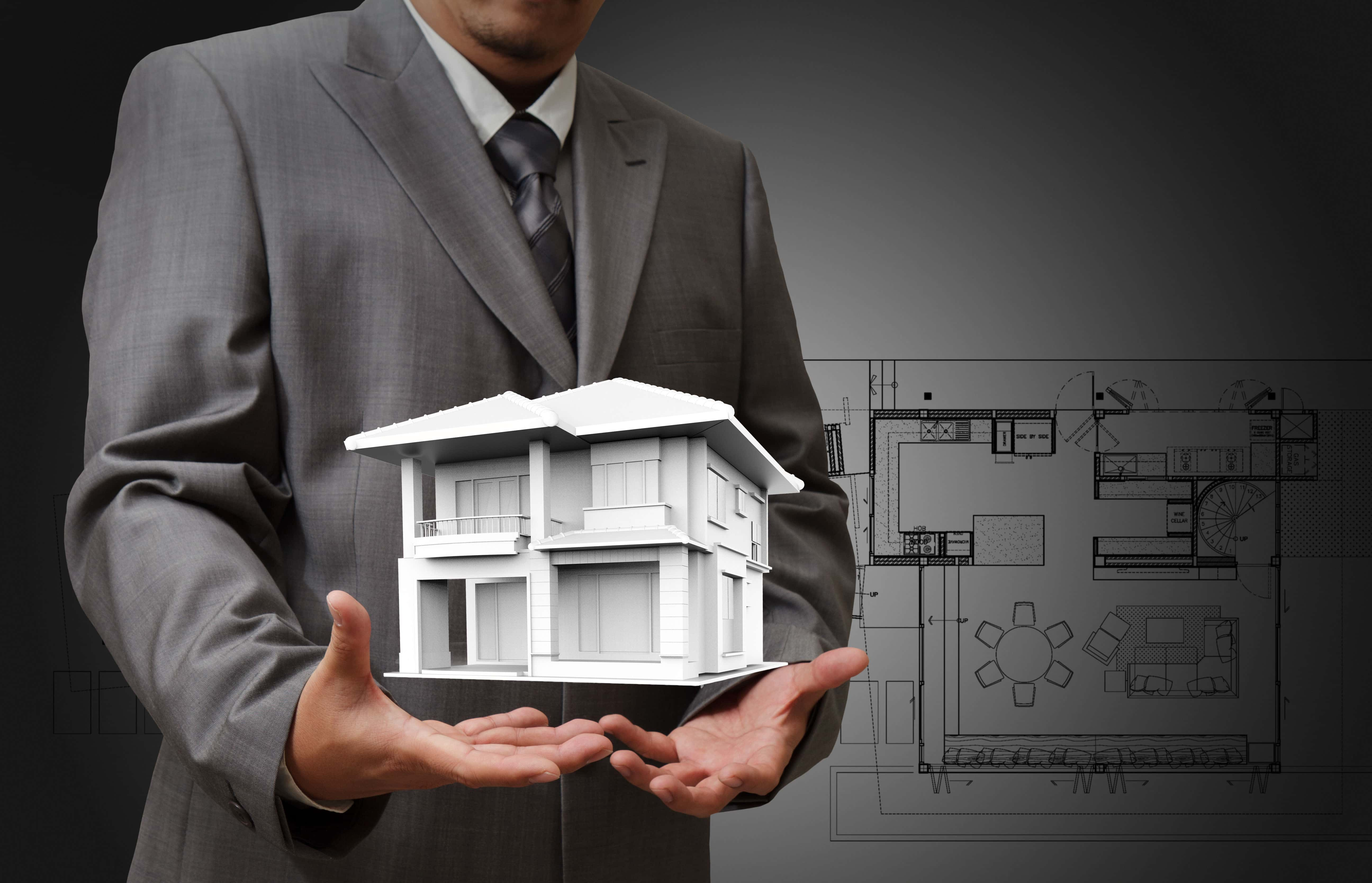 Even as the housing market took a bit of a breather in February, January's rate of sales was strong enough to keep 2017 on the record setting pace established over the course of the last year. That's the thumbnail sketch of the local housing market in Michigan's Great Southwest heading into the final month of the first quarter, according to George Lucas, President of the Board of Directors of the Southwestern Michigan Association of Realtors.
Lucas tells us, "The housing market in January 2017 continued the record setting pace that the housing market experienced in 2016." However, he adds, "The housing market in February failed to set any records in the year-over-year comparison for sales, total dollar volume, and selling prices."
Despite the brief downturn, January sales, total dollar volume, and selling prices managed to keep year-to-date numbers up as much as 11-percent over 2016.
Lucas says, "Comparing February results to January, the number of houses sold dropped 8-percent (187 vs. 203). With fewer homes sold and closed, the total dollar volume in February fell 28-percent ($31,139,256 vs. $43,498,631). Homebuyers in February found average and median selling prices that were significantly lower than in January. The average selling price decreased 22-percent ($166,520 vs. $214,278) and the median selling price declined 20-percent ($114,000 vs. $142,000)."
The number of houses sold in February 2017 slipped 4-percent from the same period a year ago in February 2016 (187 vs. 194). Year-to-date, however, the number of houses sold was up by 9 houses in February 2017 for a 2-percent increase over February 2016 (390 vs. 381).
At the end of February, the average time a home was on the market before it sold was 116 days compared to 131 days in February 2016. This was an 11-percent decrease from a year ago.
The total dollar volume for February was up slightly at 2-percent; rising from $30,451,390 in 2016 to $31,139,256 in February 2017. Year-to-date, the total dollar volume was up 10-percent thanks to January's robust start ($74,637,887 vs. $67,914,134).  The year-to-date, total dollar volume in February set the record in the year-over-year comparison back to 2006.
The average selling price in February 2017 increased 6-percent from February 2016 ($166, 520 vs. $155,965). The year-to-date, average selling price was up 7-percent ($191,379 vs. $178,252).
The median selling price of $114,000 in February 2017 was up 4-percent over the $109,950 set in February 2016. Year-to-date, the median selling price jumped 11-percent to $130,000 from $117,500 in 2016.
Comparing from 2006 to 2017, the year-to-date average and median selling prices were the highest recorded over time, so the record pace continues.
The median price is the price at which 50% of the homes sold were above that price and 50% were below.
Analyzing the numbers, Lucas goes on to say, "The active listing of homes for sale fell 19-percent at the end of February 2017 with 1,512 homes for sale compared to 1,868 homes for sale in February 2016." He points out that, "This declining inventory gave the market just 5.1-months supply of houses for home buyers to select from compared to 6.7-months supply a year ago and 13.9-months inventory in 2010."
The number of bank-owned or foreclosed homes as a percentage of all transactions in the market increased to 13-percent in February from 11-percent in January.  The percentage in February was the lowest percentage in the month of February since 2009 when the market peaked at 75-percent. In February 2016, the percentage was 14-percent. In all of 2016, the lowest percentage was 8-percent.
Locally, the mortgage rate declined slightly to 4.314 from 4.329 percent in January. Last year in February, the rate was at 3.76. Nationally, the Freddie Mac mortgage rate in February was 4.16-percent compared to 4.19-percent in January for a 30-year conventional mortgage.
According to the National Association of Realtors, after starting the year at the fastest pace in almost a decade, existing-home sales slid in February but remained above year ago levels both nationally and in all major regions.
Total existing-home sales, which are completed transactions that include single-family homes, townhomes, condominiums and co-ops, retreated 3.7-percent to a seasonally adjusted annual rate of 5.48 million in February from 5.69 million in January. Despite last month's decline, February's sales pace is still 5.4-percent above a year ago.
Lawrence Yun is Chief Economist for the National Association of Realtors. He says closing retreated in February as too few properties for sale and weakening affordability conditions stifled buyers in most of the country. He tells us, "Realtors are reporting stronger foot traffic from a year ago, but low supply in the affordable price range continues to be the pest that's pushing up price growth and pressuring the budgets of prospective buyers." He adds, "Newly listed properties are being snatched up quickly so far this year and leaving behind minimal choices for buyers trying to reach the market."
Yun also points out that, "A growing share of homeowners in the NAR first quarter Home Survey said now is a good time to sell, but until an increase in listings actually occurs, home prices will continue to move hastily."
The median existing-home price for all housing types in February was $228,400, up 7.7-percent from February 2016 ($212,100). February's price increase was the fastest since last January (8.1-percent) and marks the 60th consecutive month of year-over-year gains.
Regionally, existing-home sales in the Midwest fell 7.0-percent to an annual rate of 1.20 million in February, but are still 2.6-percent above a year ago. The median price in the Midwest was $171,700, up 6.1-percent from a year ago.
First-time buyers were 32-percent of sales in February, which is down from 33-percent in January, but up from 30-percent a year ago. NAR's 2016 Profile of Home Buyers and Sellers revealed that the annual share of first-time buyers was 35-percent.
Yun notes, "The affordability constraints holding back renters from buying is a signal to many investors that rental demand will remain solid for the foreseeable future." As he tells it, "Investors are still making up an above average share of the market right now despite steadily rising home prices and few distressed properties on the market, and their financial wherewithal to pay in cash gives them a leg-up on the competition against first-time buyers."
All-cash sales were 27-percent of transactions in February (matching the highest since November 2015), up from 23-percent in January and 25-percent a year ago. Individual investors, who account for many cash sales, purchased 17-percent of homes in February, up from 15-percent in January but down from 18-percent a year ago. Seventy-one percent of investors paid in cash in February (matching highest since April 2015).
Nationally, the total housing inventory at the end of February increased 4.2-percent to 1.75 million existing homes available for sale, but is still 6.4-percent lower than a year ago (1.87 million) and has fallen year-over-year for 21 straight months. Unsold inventory is at a 3.8-month supply at the current sales pace (3.5 months in January).
NAR President William Brown, a Realtor from Alamo, California, says being fully prepared is the right strategy for prospective buyers this spring. He suggests, "Seek a pre-approval from a lender, know what your budget is and begin discussions with a Realtor early on about your housing wants and needs." Because, he says, "Homes in many areas are selling faster than they were last spring. A buyer's idea of a dream home in a popular neighborhood is probably the same as many others. That's why they'll likely have to decide quickly if they see something they like and can afford."
The numbers reported for local sales include residential property in Berrien, Cass and the westerly 2/3 of Van Buren county and should not be used to determine the market value of any individual property.  If you want to know the market value of your property, contact your local Realtor.