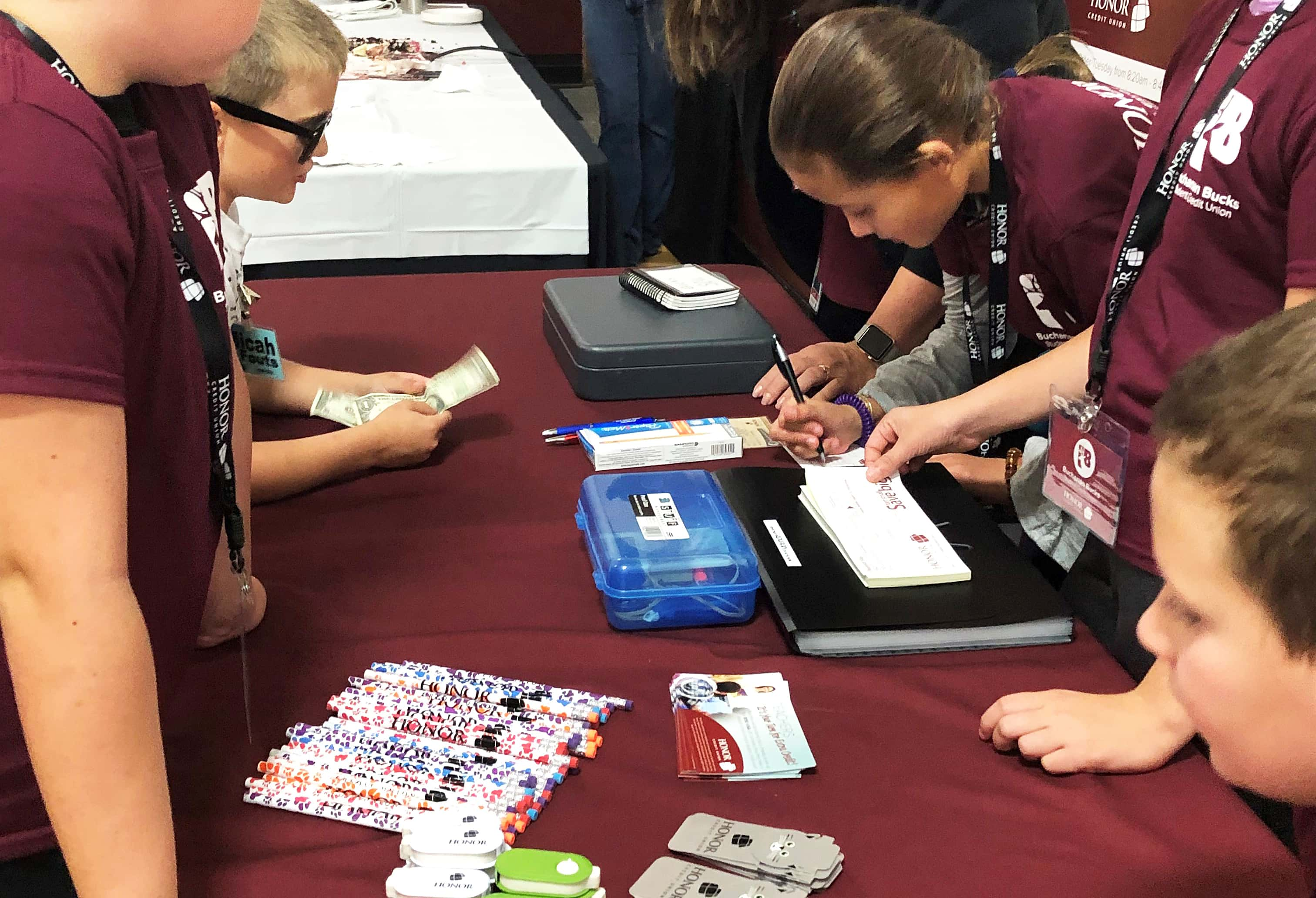 An entirely new contingent of young people in Michigan's Great Southwest is getting a first-hand view of how important it can be in life to save one's money, and they're having a great time doing it.
Honor Credit Union this week celebrated the grand opening of the new Buchanan Bucks Student Credit Union at Moccasin Elementary School in Buchanan. The very roots of Honor go back to its original founding as a credit union for the teaching profession, so they certainly know a thing or two about the school system.
Buchanan Bucks Student Credit Union is the first student credit union to open in the Buchanan school district and the 18th currently operating within Honor Credit Union. In anticipation of the grand opening, 6 Honor youth accounts were opened within the school prior to Tuesday's formal ribbon cutting.
Honor's Buchanan Member Center Manager, Cyndi Roberts, and Community Assistant Vice President, Karol Behrle, led the student assembly to excite the school about the importance of saving money. Operating the new student credit union are student tellers and managers alongside Roberts and her team at Honor. Students were invited to submit their deposits to their youth accounts shortly following the ribbon cutting, and a total of 15 deposits were made.
Roberts says, "It's so much fun to watch the students at Moccasin Elementary get excited about opening a youth account and starting to save for their future," and adds, "Our student credit union program is a great opportunity to not only promote saving at a young age but to make it fun and exciting for them. Along with saving for their future, our student credit union team will learn valuable life skills that will follow them into adulthood."
Joining Honor's team members for the grand opening was Congressman Fred Upton's District Director Mike Ryan. Ryan spoke to the students to highlight the important life skills and financial literacy the students will learn because of the student credit union.
Buchanan Bucks Student Credit Union will be open to the students at Moccasin Elementary every other Tuesday from 8:20-to-8:45 am.
Honor Credit Union serves more than 85,000 members across the State of Michigan, with the driving force to provide solutions for financial success and giving back to the communities they serve.  For more information, you can call 800.442.2800, or visit online at www.honorcu.com.