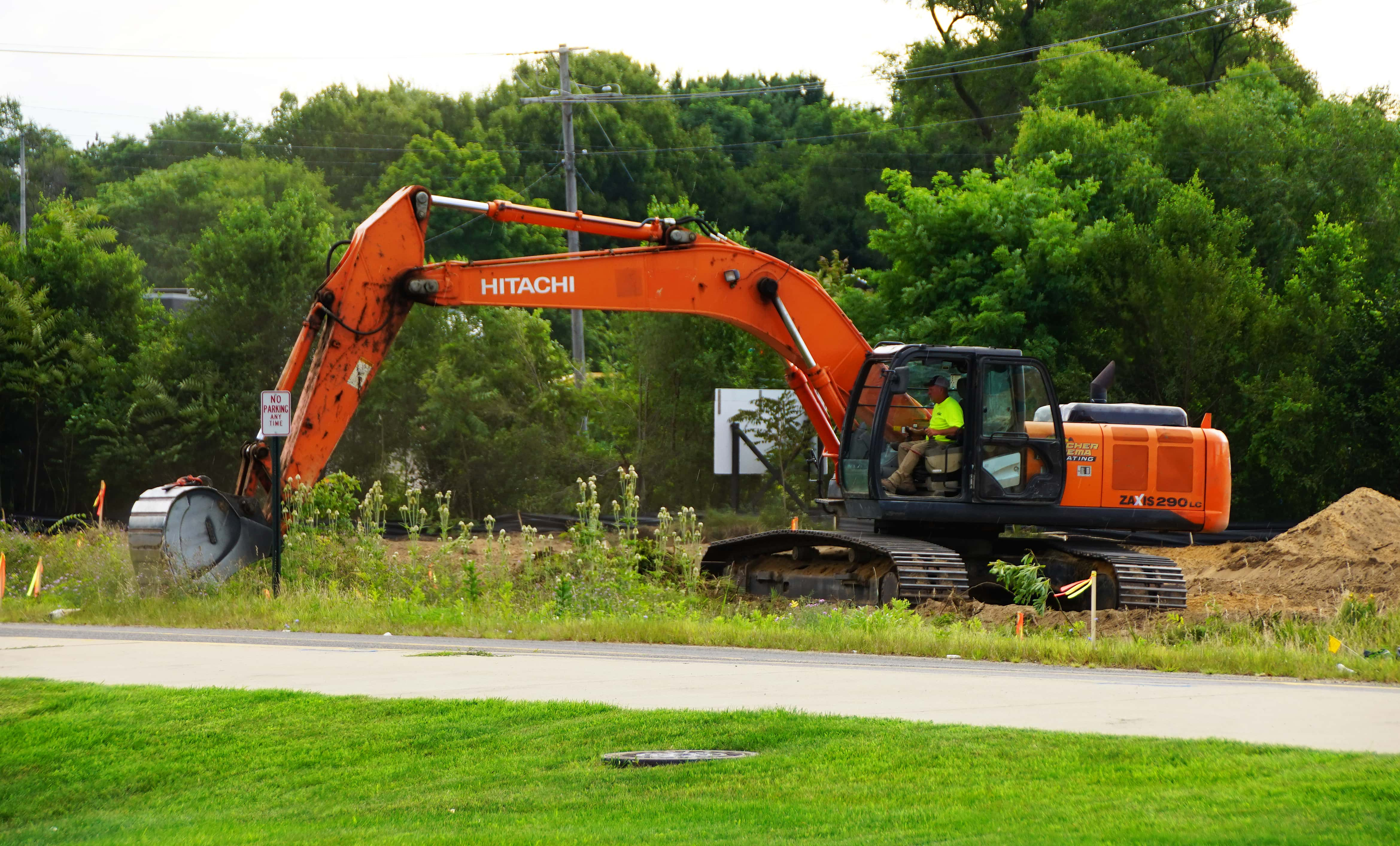 Ever since Starbucks Coffee Shops popped up on seemingly every major corner of metropolitan areas large and small across the globe, the general public in Michigan's Great Southwest has collectively wondered when there would be a free-standing Starbucks somewhere in Berrien County. Up until now there has only been the Starbucks tucked inside of Martin's Super Market in St. Joseph. The lack of a free-standing option is in the process of being changed, however.
Earthmovers, surveyors, and other excavation crews have launched the construction process for the first ever free-standing Starbucks between the Stevensville I-94 entrance ramp and Marquette Woods Road across from Burger King. It falls nearly in the shadows of the just-opened Tru by Hilton hotel that opened at the end of last week.
Don't pack up your kitchen coffee-maker just yet, however. The 4,000 square foot building won't be completed on the outside until around the end of the year, and Starbucks design teams won't begin the interior finish work until January of 2021 according to Lincoln Township Building Inspector Jim Pheifer.
The Starbucks operation will actually use about half of the 4,000 square foot building being put up by developers from TDM in Grand Rapids, with the balance of the space set aside for future use by an ancillary business which is yet to be determined. TDM has owned the property for several years now. Plans were originally filed with Lincoln Township in April, but everything was put on a back burner due to the pandemic until now.
The just over 1-acre site has been under consideration by Starbucks for more than a year now, according to Pheifer, who is happy to see progress being made in that quadrant of the I-94 interchange along with the new Tru by Hilton which is a 98-room hotel now open there as well.
Lincoln Township Supervisor Dick Stauffer says, "I think a Starbucks is a very good use for this long vacant and unusually shaped property. This convenience location should serve nearby hotel guests, traveling Starbucks customers and local residents very well." Regarding the new Tru by Hilton, Stauffer says, "It's certainly an attractive, eye-catching, design and very easily accessed from Exit 23, and I think it should do well."
With Starbucks not undertaking the interior work until after the first of the year and that process slated to run some 60 to 90 days, Pheifer says the new coffee shop, complete with drive-thru service as well, will likely not conduct a grand opening celebration until late winter or early spring at this juncture.
Building Inspector Pheifer is ecstatic that the overgrowth of that corner will be cleaned up and suggests confidence that other businesses will see the advantage of that part of the community and hopefully follow suit with new opportunities to add into the mix.