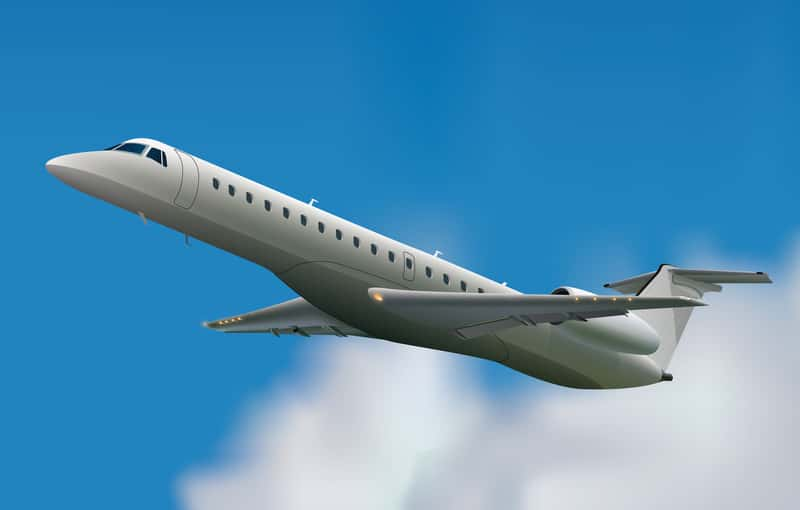 Seasonal flights from South Bend International Airport — SBN — to New York/Newark Liberty International Airport will return to service during tomorrow's lunch hour and continue until early December.
Tomorrow, Tuesday, August 20th, at 12:08 pm, South Bend International will welcome the return of twice daily flights by United Airlines from New York/Newark Liberty International Airport (EWR).
Those twice daily nonstop flights to EWR will continue seasonally until December 3rd, 2019.
United has also added more flights and seats to coincide with the University of Notre Dame football schedule. Round-trip point-to-point flights coming to SBN include:
September 21st for the Notre Dame vs. University of Georgia game at Georgia with departure to Atlanta on September 20th and returning to South Bend on the 22nd aboard an E175.
October 12th for Notre Dame's home game against USC with departure from L.A. on October 11th and returning on the 13th aboard a 737-900.
November 9th for Notre Dame vs. Duke with departure from SBN on November 8th to Raleigh-Durham and returning on the 10th aboard an E175.
Mike Daigle, Executive Director of South Bend International Airport says, "As more and more travelers are choosing to fly local through SBN, we are thrilled United Airlines is returning their seasonal service from Newark Airport and has added special flights for football season," and adds, "Through the end of the year, United has nearly 9-percent more flights in and out of South Bend year over year which equates to more than 9,100 additional seats compared to 2018."
United also operates daily flights from SBN to Chicago's O'Hare International Airport (ORD). Tickets for all flights are on sale at united.com.
South Bend International Airport's four air carriers provide nonstop flights to thirteen cities:  Atlanta, Charlotte, Chicago, Dallas/Fort Worth, Detroit, Fort Myers/Punta Gorda, Las Vegas, Minneapolis, New York City/Newark, Orlando/Sanford, Phoenix/Mesa, Sarasota/Bradenton and Tampa Bay/St. Petersburg with connections worldwide. South Bend International's multi-modal terminal serves over one million air, rail and bus passengers each year.
According to the 2012 Economic Impact Report from the Aviation Authority of Indiana, South Bend International's total annual economic impact on South Bend and surrounding communities was in excess of $1.7 billion.
For additional information, log onto flySBN.com or get social with SBN on Facebook (www.facebook.com/FlySBN), Twitter (@SBNairport) or Instagram (@SBNairport) to stay informed about the airport and the carriers that serve the South Bend region, including Michigan's Great Southwest.