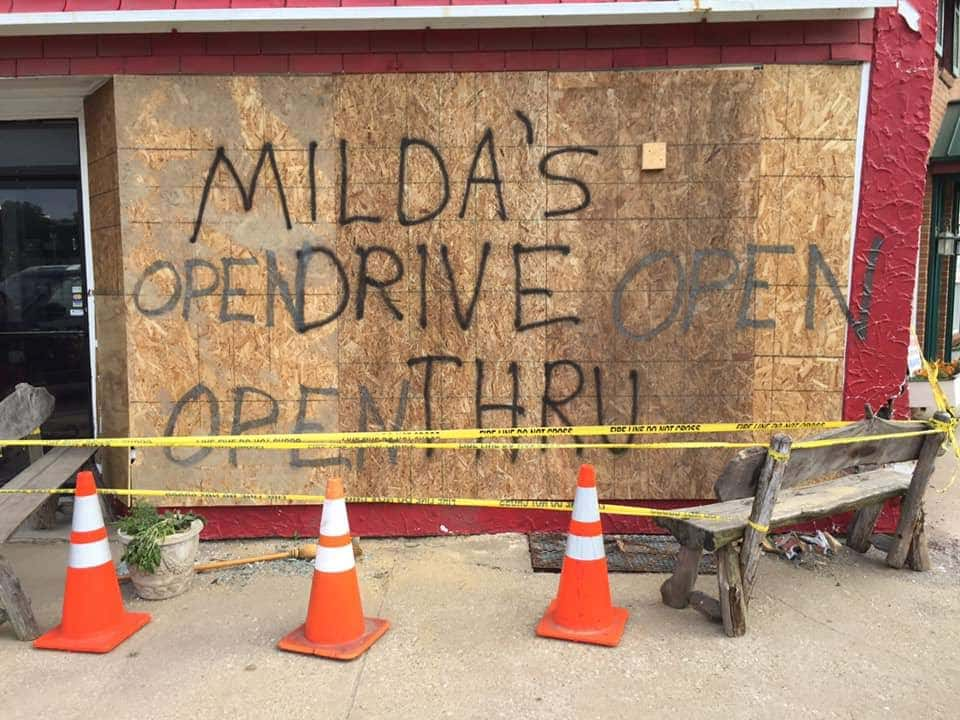 Milda's Corner Market has been operating business for 19 years in Union Pier.  And nothing seems to be slowing them down. Not even a car accident into their own building.  
Last Friday afternoon, two vehicles collided at Red Arrow Highway and Townline Road.  One of the vehicles involved drove into the corner of Milda's building, causing significant structural damage.  But Milda Rudaitis, the restaurant's owner, wants the community to know: "we are open for business."
New Buffalo Township Sheriff's Department, New Buffalo City Police, the Pokagon Tribal Police and the Chikaming Township Fire Department were called to the scene.  Fortunately, there were no injuries, according to Milda.  
Milda adds: "My whole seating area is closed, which is hurting my business.  But the kitchen was not impacted, so we are open. People are able to come in and take food out.  In the next few days, we plan to put up a temporary wall to open up a partial seating area. And as soon as I can get somebody to fix the damage, the entire seating area will be back up and running." 
Milda's is located at 9901 Town Line Road in Union Pier.  It's a deli/bakery that features Lithuanian, European and other international specialities, from sandwiches and soups, to coffee and teas.  They also feature Michigan products, and they cater.  
Milda encourages people to follow their updates on their Facebook page.
photo courtesy of Milda Rudaitis