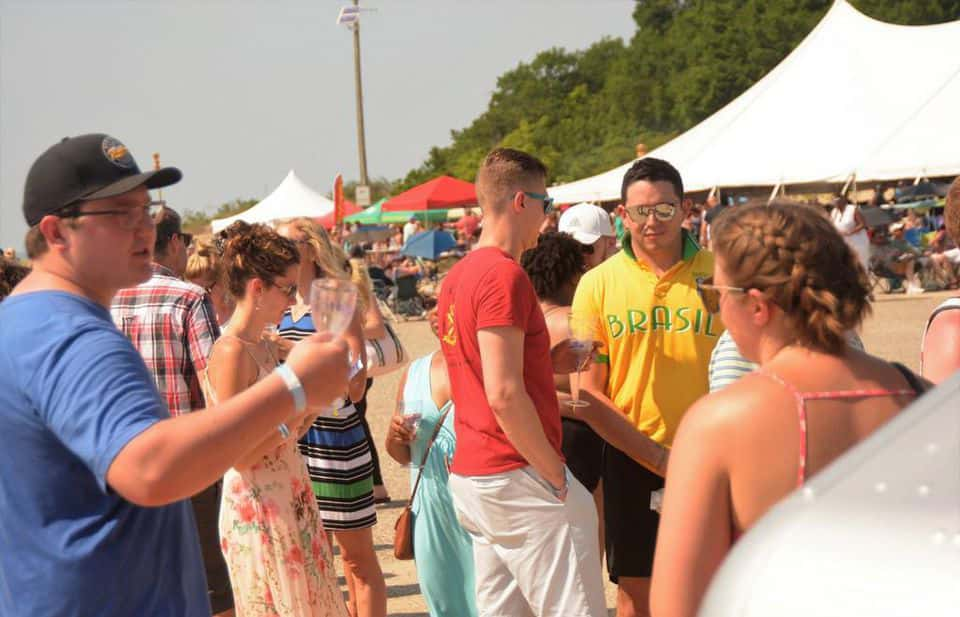 Suggesting that, "There are few better ways to celebrate summer than with a festival that honors the noble grape," Forbes Magazine Contributing Travel Writer Sandra MacGregor may well have just boosted this weekend's crowd at the Lake Michigan Shore Wine Festival at Warren Dunes by placing the event among the Top American Summer Wine Festivals. For the record, they are in good company.
MacGregor has published a list that includes such notable events as the Food & Wine Classic in Aspen, Colorado, the California Wine Festival which showcases 250 wines from more than 70 wineries, and even Festival Napa Valley.
Right there in the middle is our own Lake Michigan Shore Wine Festival coming up this very weekend at Warren Dunes State Park near Sawyer. She even goes so far as to suggest that even if you're a teetotaler, "you'll want to make a beeline" for the festival.
All in all there are only eight summer wine festivals on her list, making the crew at the Lake Michigan Shore Wine Fest all the more giddy in the days leading up to their big event. Kathy Sturm is Executive Director of the Lake Michigan Shore Wine Trail. She dispatched the news to her lineup of wineries saying, "Congratulations to all of our wineries, the grapes you grow and the wine you produce is becoming more and more famous."
Here's what Sandra MacGregor wrote last evening for Forbes Magazine for distribution internationally:
Lake Michigan Shore Festival, Warren Dunes State Park, Michigan
Even if you're a teetotaler, you'll want to make a beeline for Michigan's Lake Michigan Shore Wine Festival. It has a gorgeous location unlike few other wine galas. Taking place at Warren Dunes State Park, located on the coast of Lake Michigan, you'll find yourself nestled between golden sand dunes and the sea as you sip away the day. The festival features regional live music, a VIP area and access to the beach. Best of all, you'll be able to sample 17 local wineries showcasing over 70 vintages. You won't know if it's the views or the wine that's making you lightheaded. June 15, 2019.
Here's the link to her full article at Forbes:
https://www.forbes.com/sites/sandramacgregor/2019/06/10/top-american-summer-wine-festivals/#288aba84f38d
I reached out to Kathy Sturm for her reaction and she says, "We are honored to be recognized as one of the best wine festivals in the country.  This festival has grown over the years, along with the number of wineries in our region. The quality of the wine produced continues to be recognized on a national and international level. Come and experience what it is all about. We hope to see all of you at the festival this Saturday, June 15th from 1-9pm."
The photo accompanying this story on Moody on the Market and in the Forbes article is courtesy of the Lake Michigan Shore Wine Trail with photo credit to Elliott Sturm.