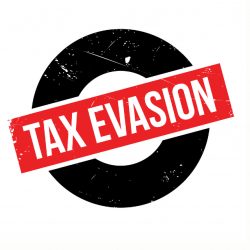 The man who used to reign over Bangor-based Michigan BioDiesel in Van Buren County has been sentenced on two counts of federal tax evasion today in federal court in Grand Rapids. John Oakley was told his actions essentially amounted to stealing from his neighbors.
The 66-year old Oakley, who now resides in Dimondale, outside of Lansing, was sentenced to a year and a day in prison based on his guilty plea to two counts of federal tax evasion according to Acting U.S. Attorney Andrew Birge.
Oakley had been serving as Chief Executive Officer of Bangor's Michigan BioDiesel, when his company claimed it was producing "an alternative fuel mixture," which allegedly qualified as an excise tax-exempt fuel. Oakley was also ordered by federal court today to pay back nearly $2-million to the Internal Revenue Service. The restitution money — $1,923,443.50 — includes $1,867,122.50 in tax refunds improperly sent to Michigan BioDiesel and approximately $56,000 in personal federal taxes owed by Oakley according to court records.
Acting U.S. Attorney Birge emphasized that his office will zealously prosecute crimes against the United States Treasury, saying to Oakley, "Cheating on your taxes is stealing from your neighbors."
A co-defendant, Tracy Darin Daniels, a 50-year-old resident of Mississippi, was sentenced to two years of probation based on his plea of guilty to misprision of a bankruptcy fraud. Misprision is the legal term for the deliberate concealment of one's knowledge of a treasonable act or a felony. Daniels provided false documents to co-defendant Oakley, who then submitted them in a United States Bankruptcy Court case in the Western District of Michigan.
This matter was handled by Assistant U.S. Attorneys Michael A. MacDonald, Sally J. Berens, and Hagen W. Frank.