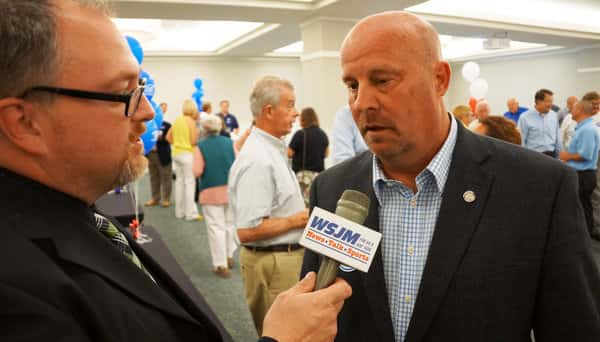 The speculation on what's next for retired Michigan State Budget Director and former State Representative Al Pscholka from Stevensville is now over. He has landed a job as another of the many talented change agents at Kinexus of Benton Harbor.
Pscholka is spending his first day on the job today with the team at Kinexus headquarters in downtown Benton Harbor acclimating to his new role as Vice President of Public Relations & Government Affairs. Both Pscholka and the team at Kinexus consider the move a solid win-win, and the perfect role for a man who has been immersed in government work and research for more than ten years now and prior to his service to the state his work with Congressman Fred Upton. Additionally, his economic and community development background as a former Vice President at Cornerstone Alliance where he headed up the Community Partnership for Lifelong Learning will serve him well at a unit that works routinely to upgrade skills gap training and workforce readiness.
Speaking for the team at Kinexus, Mary Morphey says, "We're excited to have Al on our team. His passion, experience, and networks will help Kinexus drive impact in Southwest Michigan."
There's little question that Pscholka has built a healthy networking roster in his time dealing with both Lansing and Washington, at the highest levels.
Pscholka placed himself back into the market recently when he revealed his decision to step away from what had long been expected to be his next run for office in the State's 21st Senatorial District for the seat currently held by State Senator John Proos.
Saying he wanted to get back to his roots and serve Michigan's Great Southwest from his home turf, Pscholka left many wondering what his next venture would be, and now we know the answer.