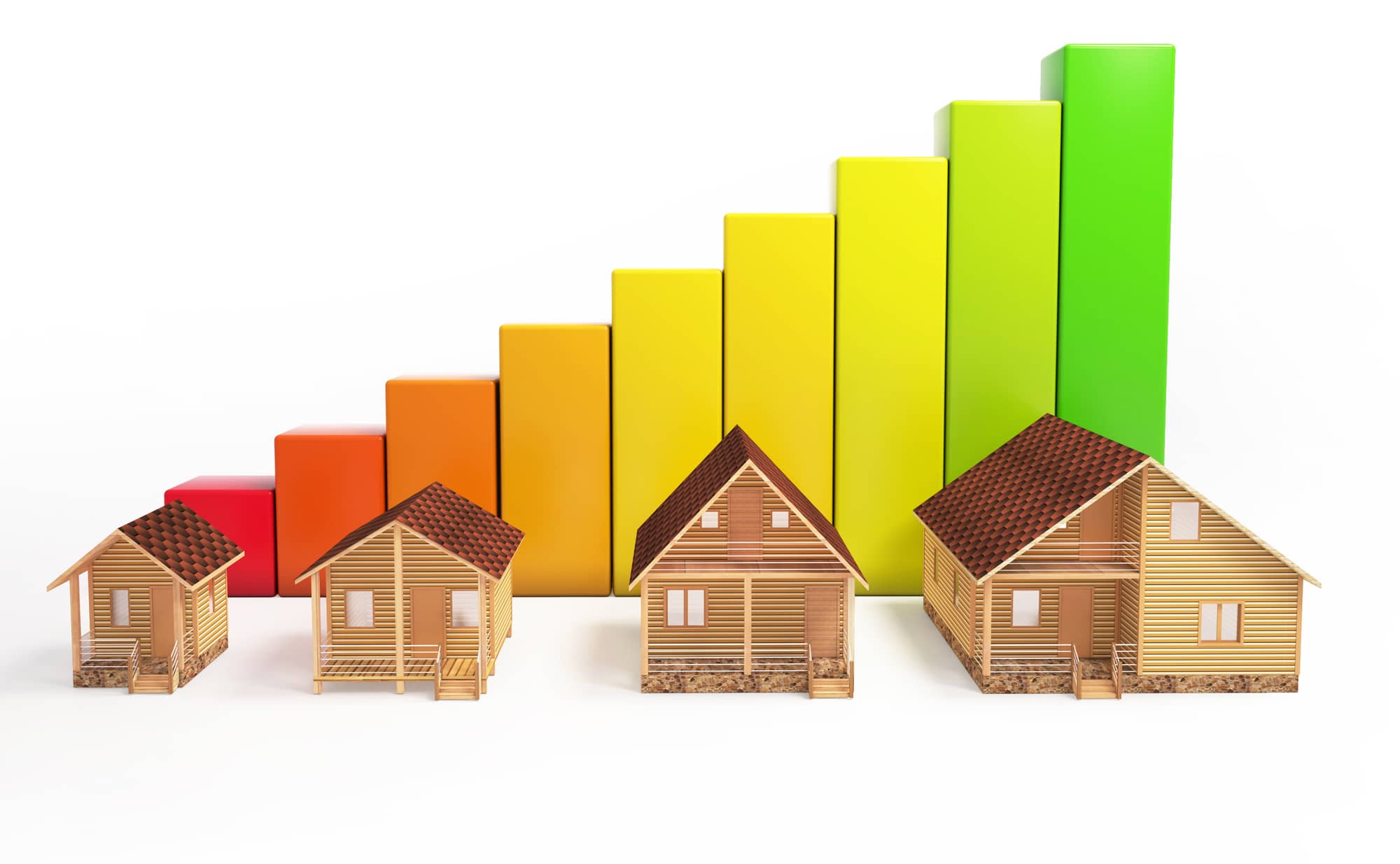 Even in times of a pandemic, "the peak selling season" for the Southwest Michigan housing market has held true to course, with a frantic pace that fired up in June and carried through August accounting for well over half of the year-to-date home sales in the region, and at record prices once again.
The robust housing market in August maintained a torrid pace, with total home sales, selling prices, and total dollar volumes all escalating well past any previous peak year records dating back to 2006.
Southwestern Michigan Association of Realtors Exec Alan Jeffries says, "Homebuyers continued to struggle with the shrinking inventory of houses for sale that dropped 31-percent from a year ago in August of 2019 (1,285 vs. 1,864). For comparison, ten years ago in August of 2010, there were 3,757 houses for sale. The market at the end of August had a 5.9-months supply of houses for sale." The number of listings for sale includes homes for sale across Allegan, Berrien, Cass, and the westerly 2/3rds of Van Buren Counties.
The number of houses sold in August increased by 15-percent from a year ago in August of 2019 (455 vs. 397). At 455 houses sold, August 2020 rocketed past the previous record of 418 set in the month of August, which happened in 2017.
Year-to-date, the number of houses sold was down 8-percent to 2,203 from 2,383 sold through August of 2019.
Jeffries tells us, "Average, median, and year-to-date selling prices continued their astonishing climb becoming the new record prices in our year-over-year comparison for August prices."
As a result, the average selling price at $324,302 was 35-percent higher than the $239,639 average selling price in August of 2019. The year-to-date, average selling price increased 18-percent to $280,370 vs. the $236,772 average selling price a year ago.
The median selling price soared to $235,000 from $189,900 in August of 2019 for a 24-percent increase. Year-to-date, the median selling price rose 15-percent to $206,000 vs. $175,000 previously recorded.
The median price is the price at which 50% of the homes sold were above that price, and 50% were below.
With the record-setting selling prices, the total dollar volume sky-rocketed 55-percent in August ($147,557,780 vs. $95,136,922). The year-to-date total dollar volume increased 10-percent ($617,655,862 vs. $564,229,898).
Since June, the number of bank-owned or foreclosed homes as a percentage of all transactions has held steady at 1-percent for the last three months. That represents the lowest percentage reached since 2009. The highest percentage set previously in a month of August was 36-percent set in 2009.
Locally, the mortgage rate was 3.104, down slightly from 3.108 in July. Last year in August, the rate was 3.692.  Nationally, the Freddie Mac mortgage rate in August was 2.91 down from 2.99 in July for a 30-year conventional mortgage.
This data reflects home sales across Allegan, Berrien, Cass, and the westerly 2/3rds of Van Buren Counties and should not be used to determine the market value of any individual property. If you want to know the market value of your property, you are encouraged to contact your local Realtor.
Jeffries also is providing guidance for those interested in selling a home in the region, saying, "If you are ready to put your house on the market, one of the key discussions you should have with your Realtor is about the home inspection step. The inspection is usually a contingency of the offer, meaning the buyer can back out based on serious problems discovered. The lender also expects an inspection to make sure it's making a good investment."
He adds, "During the home inspection, an inspector will examine the property for flaws. Based on the inspector's report, the buyer will then give you a list of repair requests, and your Realtor will work with you to negotiate those requests. If you don't want to be responsible for a repair, your agent may be able to negotiate a price credit with the buyer instead."
The types of repairs that sellers are typically required to deal with after a home inspection include structural defects, safety issues, and building code violations.
Having such a discussion before putting your house on the market will give you an advantage in any negotiations and help you get to the closing faster, and if you've been maintaining your home all along, your punch list may be minimal.
Jeffries offers advice for those buying a home, saying, "In today's frantic housing market with homebuyers racing house to house, the pace may leave you, and your partner confused, frustrated, and bickering with each other. When you reach that point, it's time to stop and regroup. Sit down with your Realtor and talk through your issues."
He adds, "Your Realtor is like a reference librarian and a personal coach in one. They can help you navigate the home buying process, like finding a good mortgage broker or dissecting the details of a home inspection. With their guidance, you will be better able to see the big picture and learn to discuss and prioritize needs versus wants."
Jeffries concludes, "Working as a team and accepting good advice will make the home buying process smoother and less stressful."
To view properties that are for sale in the local area, go to http://www.swmar.com and click on "Property Search." The Southwestern Michigan Association of Realtors, Inc. is a professional trade association for real estate professionals who are members of the National Association of Realtors, and ancillary service providers for the real estate industry in Allegan, Berrien, Cass, and Van Buren Counties.  The Association can be contacted at 269-983-6375 or through their website above.