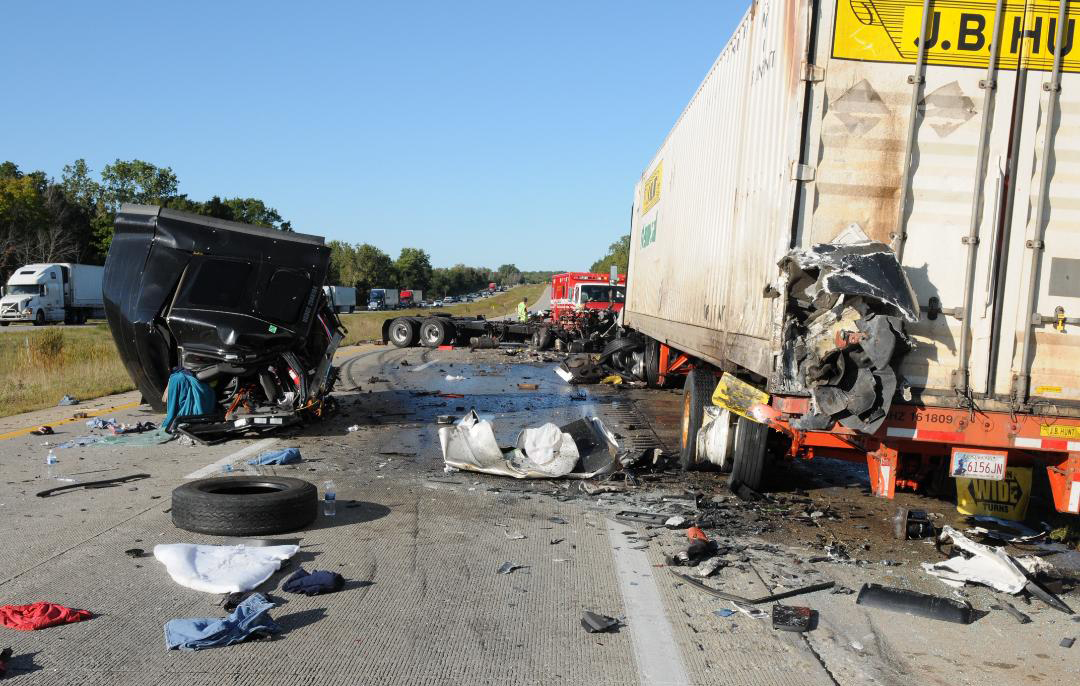 If you got caught up in the long line of stalled traffic on the interstate Friday evening, it might well have been due to a clash between two semis along I-196 north of South Haven.
South Haven Area Emergency Services crews were dispatched to the scene of a huge crash site in the northbound lanes between the North Shore Exit 22 and 109th Avenue, which is Exit 26 on the highway in Casco Township of Allegan County.
Firefighters and other first responders were called to the scene during the evening rush hour at 5:15pm, and found that a semi with a full trailer had been parked on the shoulder of the interstate to undergo repair on one of the trailer tires for a JB Hunt Intermodal rig. For some reason, a second semi tractor without a trailer slammed into the parked truck virtually disintegrating the tractor.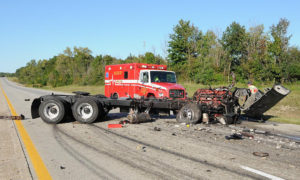 The driver of that semi tractor was rushed to Holland Hospital with multiple injuries by South Haven Area Emergency Services ambulance. The operator of the tire repair company, meanwhile, was taken to Bronson-South Haven Hospital.
Northbound Interstate 196 was closed at the Phoenix Road (#20) exit while clean up and the investigation ensued.
The crash is being investigated by Michigan State Police. Traffic control was provided by the South Haven Police Department and Allegan County Sheriff's officers.
The photos accompanying this story on Moody on the Market are courtesy of South Haven Area Emergency Services.