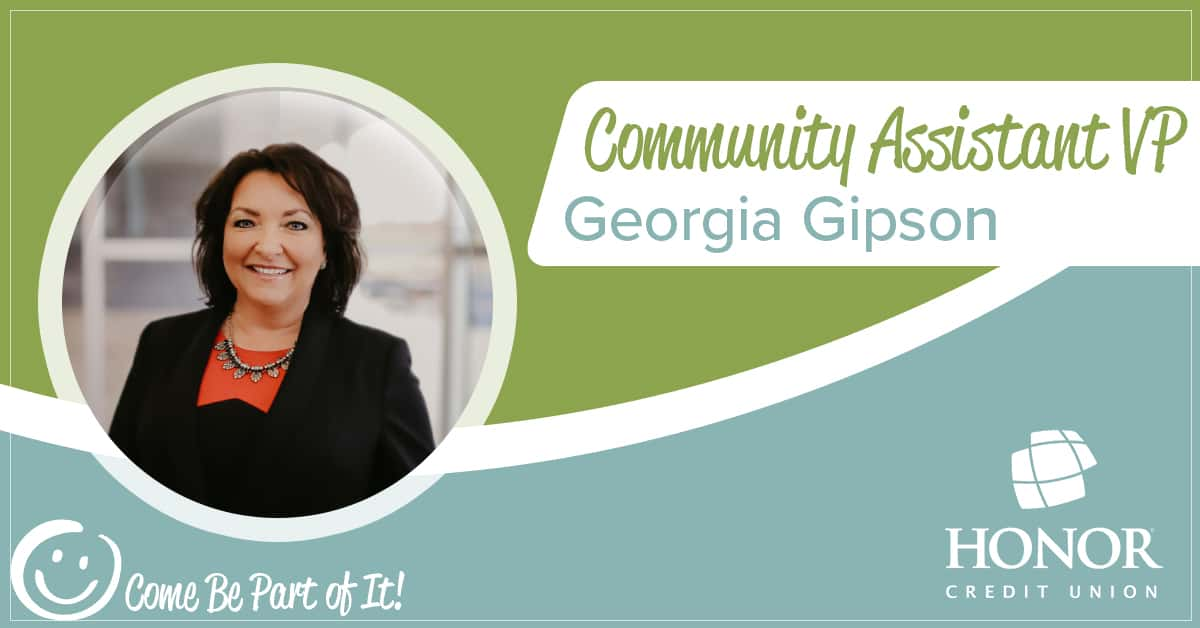 There's a new Community Assistant Vice President for the Benton Harbor, St. Joseph, Bridgman and Stevensville regions of Honor Credit Union and she brings more than three decades of experience to the job.
Georgia Gipson has drawn the assignment for Team Honor, and she's excited to continue to give back to the community.
Originally from Middlesboro, Kentucky, Gipson has lived in Bridgman for the last 38 years. Her time in Southwest Michigan has given her a wealth of knowledge of the area and insight into the community's needs. She's passionate about volunteering, traveling, and faith and enjoys spending time with her rescue cat, Callie, two children, Tyler and Jasmine, and recently welcomed her granddaughter, Maeve, into the world.
With over 30 years of experience in the financial industry, she has held several positions, including Branch Manager and Mortgage and Consumer Loan Originator, and has experience with foreign exchange and administrative functions. Georgia has built a variety of relationships throughout her career and will bring those to her vision at Honor.
For her part, Georgia says, "I believe in giving back and have volunteered for many organizations and committees over the years," adding, "In my role as a Community Assistant Vice President, I will help to promote new business and goodwill throughout my communities. I'm lucky and proud to be a part of this great organization. I can now say 'I am Honor.'"
As part of the Business Services team, the Community Assistant Vice President works closely with Honor's Member Center Managers, Member Experience, and Real Estate teams to create relationships, serve the community, and act as a connector to provide members with financial solutions for success. In that role, Gipson will be heavily involved in supporting community organizations and building business partnerships throughout the region.
Honor Credit Union serves more than 85,000 members across the state of Michigan,  driven by the mission of "Providing solutions for your financial success and giving back to the communities it serves."  For more information, call 800.442.2800, or visit online at www.honorcu.com.