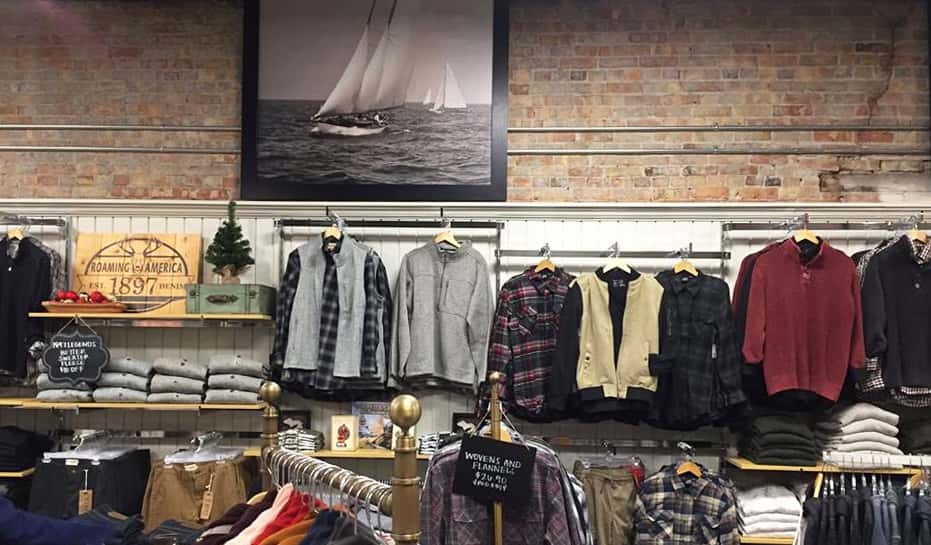 The newest location of one of America's oldest retailers, Glik's, is now officially open for business. Glik's new store in downtown St. Joseph took a bow first thing Thursday morning with a 9am ribbon cutting ceremony hosted by the Cornerstone Chamber of Commerce. 
The new location, at 414 State Street in downtown St. Joe, is the 20th Glik's site in Michigan for the company that specializes in men's and women's apparel and footwear. Featured brands there include North Face, Silver Jeans, Roxy, Elan, Love Stitch, Everly and more.
Renowned nationwide for their strength in customer service, the company has maintained and grown with their customer base since being founded in 1890, earning the recognition of being the 14th oldest retailer in the United States. Currently the company has 60 locations in the Midwest with additional stores planned for the future.
You can read more about them as shared in a previous story here on Moody on the Market:
https://www.moodyonthemarket.com/new-retail-clothier-gliks-coming-to-downtown-st-joe/

The photo accompanying this story on Moody on the Market is courtesy of Cornerstone Chamber of Commerce.