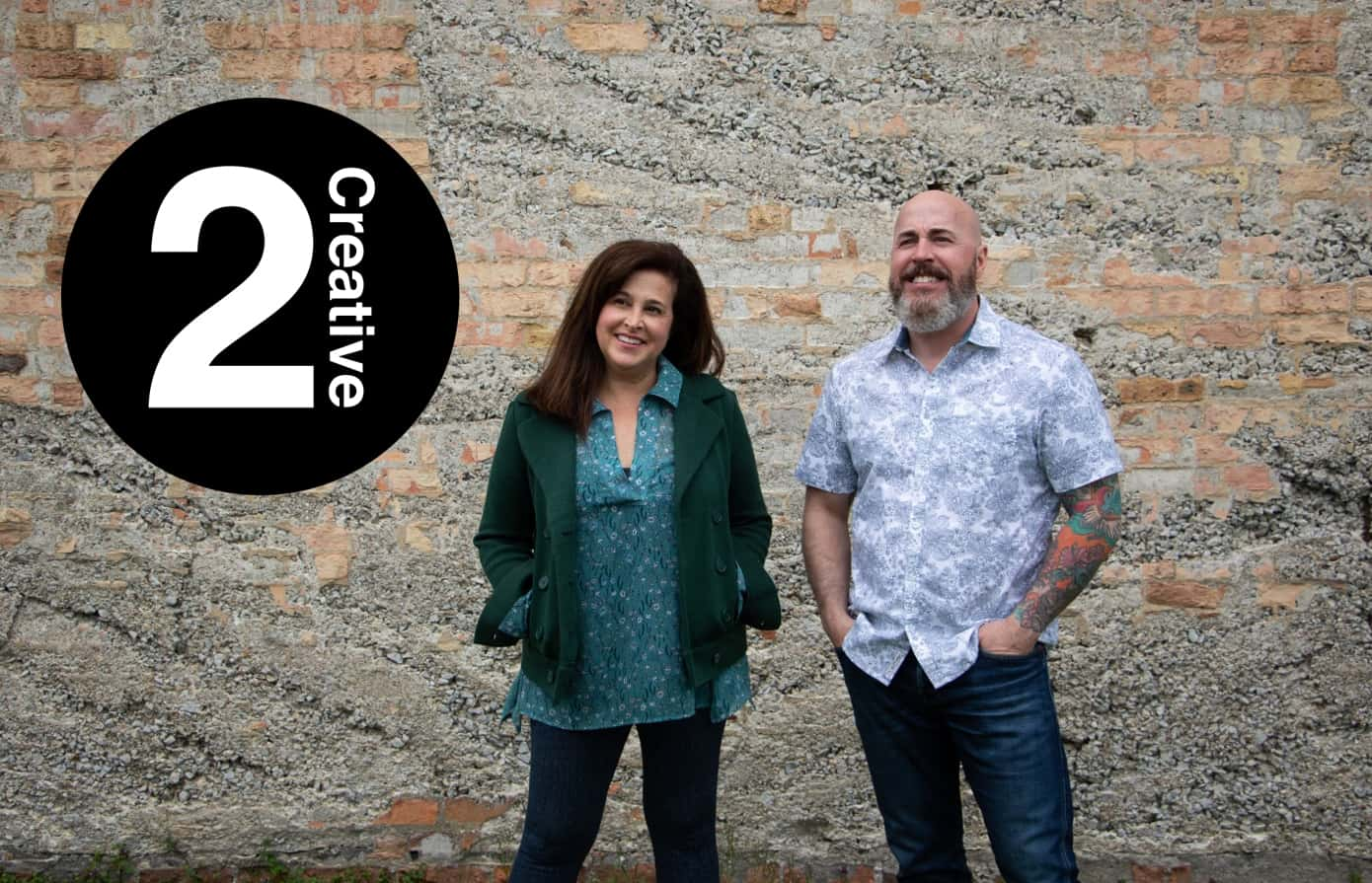 Ready to "do epic work for cool clients," a couple of award-winning siblings in Michigan's Great Southwest have climbed off the ladder of increasing managerial demands to dive back into the creative pool through the launch of their new company 2Creative.
After more than 20-years toiling in the corporate marketing arena, producing campaigns for national and global clients, Mason Johnson and his sister Dawn Williams have taken on the personae respectively of Good Cop & Bad Cop and dual founders of 2Creative. There they will offer a suite of marketing services including branding and promotions for traditional and digital platforms.
Together, the ad and copy team brings a huge portfolio of talent which they say "began a lifetime ago as the kids of an advertising genius." That genius is their father Don Johnson, the patriarch of the team at JohnsonRauhoff where Mason and Dawn crafted their careers as senior directors on a team that achieved numerous national awards for a diverse portfolio of clients including KitchenAid, Ensure, Harbor Shores, Jack in the Box, Meijer, SchoolZone, and Rubbermaid Commercial Products.
The new 2Creative co-founder, designer and designated Good Cop Mason Johnson says,  "Throughout our careers, it was when we worked as a team that we produced the best work, but after years of climbing that ladder and taking on more managerial roles, we got pulled apart and began to miss being together in the creative trenches. This partnership gets us back to our roots and back to what we love, which is the work."
Johnson's 2Creative co-founder, writer and designated Bad Cop, Dawn Williams says, "We're ready for a different pace and excited to partner with only a handful of clients ready for a fresh marketing perspective." She adds that 2Creative has already secured new accounts and will only take on two or three more, suggesting, "Ideally, we'd love to work on a not-for-profit or spirits account because businesses that help people or spread good vibes tend to make great clients."
When asked about the unconventional titles of "Good Cop/Bad Cop" Johnson laughs and says, "We don't need fancy titles to explain things but just know that our partnership is very yin yang," and adds, "Our styles balance one another out in a way that's very advantageous to a creative industry."
Thus is born, 2Creative, a Michigan-based marketing shop on a mission to do epic work for cool clients. You can visit them online at http://www.2creative.shop to learn more.