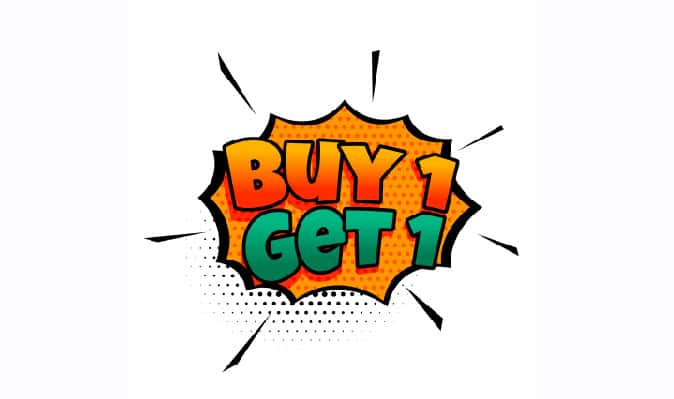 Your chance to be a superhero to the business community in Dowagiac returns this Saturday morning, but if history repeats itself you'll need to act fast.
Starting at 9am Saturday morning, June 27th, the Greater Dowagiac Chamber of Commerce is reprising its popular BOGO Bounce Back gift card sale. The Chamber warns, however, that if you missed out on the first two sales of BOGO Bounce Back gift cards, sold earlier this month, you will have another opportunity to purchase gift cards this Saturday, but they do go fast.
Those who purchase a $20 Universal Dowagiac Gift Card from the Chamber will receive a second $20 gift card absolutely free. Gift cards will go on sale at 9 am Saturday morning at the Dowagiac train depot and will continue until the designated funds are depleted. People attending the sale are asked to wear facial masks and to follow social distancing guidelines. Additionally, only one person will be allowed into the train station at a time during the sale.
Each individual in line will be limited to a purchase of five gift cards, and only the exact cash required or checks will be accepted.
The first sale of the buy one, get one free gift cards, held earlier this month, was sold out in only a few hours. The program was launched by the Chamber as a way to stimulate the local economy during the Covid-19 pandemic. It also serves to reward those who patronize Chamber-member businesses.
Chamber president Kim MacGregor of Edward Jones says the community support for the economic stimulus program was been phenomenal. Nineteen businesses and private individuals joined hands with the Chamber to fund the program, which contributed almost $20,000 into the local economy.  MacGregor says, "This Saturday, we are increasing that by another $10,000," adding, "As a result, following the long weeks of the Stay at Home, Stay Safe mandate we were able to successfully jump start our local economy."
Donors helping to fuel the program included: Ascension Borgess-Lee Hospital, Badner Construction, Chemical Bank Manager Nick Barber, Clark Chapel / Starks Family Funeral Homes, Dowagiac Area Federal Credit Union, Fifth Third Bank, Honor Credit Union, Janel's Industries, Jansen Valk Thompson Reahm PC, Kemner Iott Benz, Mayor Don Lyons and his wife Joan, Lyons Industries, Kim MacGregor of Edward Jones, Dave Mahar of Mahar Insurance, May Oberfell Lorber, Midwest Energy & Communications, Southwestern  Michigan College President Joseph Odenwald and his wife Laura, Wolverine Mutual Insurance Co. and Jim Weaver of Wings Etc.