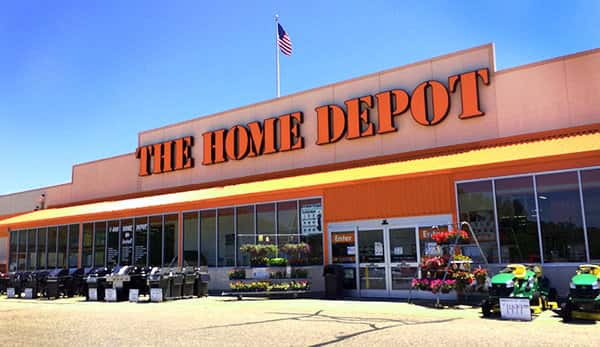 If there was ever any doubt that spring is the busiest selling season at Home Depot, this week's announcement from corporate headquarters in Atlanta, Georgia should close down that argument. The national home improvement retailer is hiring more than 80,000 associates nationwide to ensure its nearly 2,000 stores, including the one at Pipestone and I-94, are staffed and ready to go.
Tim Crow is Executive Vice President of Human Resources for the world's largest home improvement retailer. He tells us, "There's no better time to join our team than spring, whether you're a college student, a recent grad or a veteran hoping to build a career, a retiree who wants a fun job, or anyone who simply enjoys home improvement."
The "Help Wanted" shingle is hanging on the front door of The Home Depot store in Benton Charter Township at 2075 S. Pipestone Road, and hundreds of other stores from coast to coast. In Chicago alone the company plans to hire more than 3,000 new associates this spring.
Opportunities include sales, operations and cashier positions across all departments, from the lumber aisle to the Pro desk and outside garden centers.
Store Merchandising Execution Teams are seeking new associates to set product merchandising displays, help maintain store appearance, and keep products customer-ready.
The Home Depot's 75 distribution facilities are also seeking new associates, from Rapid Distribution Centers that replenish stores to the company's three new Direct Fulfillment Centers that fulfill customers' online orders.
Applications must be submitted online at The Home Depot's careers site which is linked below. The time Home Depot associates accrue during their seasonal assignments applies to eligibility for benefits if they transition to a permanent position. The Home Depot offers part-time and full-time permanent hourly associates profit sharing, tuition assistance, 401k and a discounted stock purchase plan.
More than 70-percent of Home Depot store managers started as hourly associates, and more than half of the company's seasonal hires transitioned to permanent positions last year. The company's "Success Sharing" profit sharing program has paid out $1.5-billioin in bonus checks to hourly associates since it began in 2006.
The Home Depot is the world's largest home improvement specialty retailer, with 2,274 retail stores in all 50 states, the District of Columbia, Puerto Rico, the U.S. Virgin Islands, Guam, 10 Canadian provinces and Mexico.
Here's the link for the job application process: http://www.careers.homedepot.com