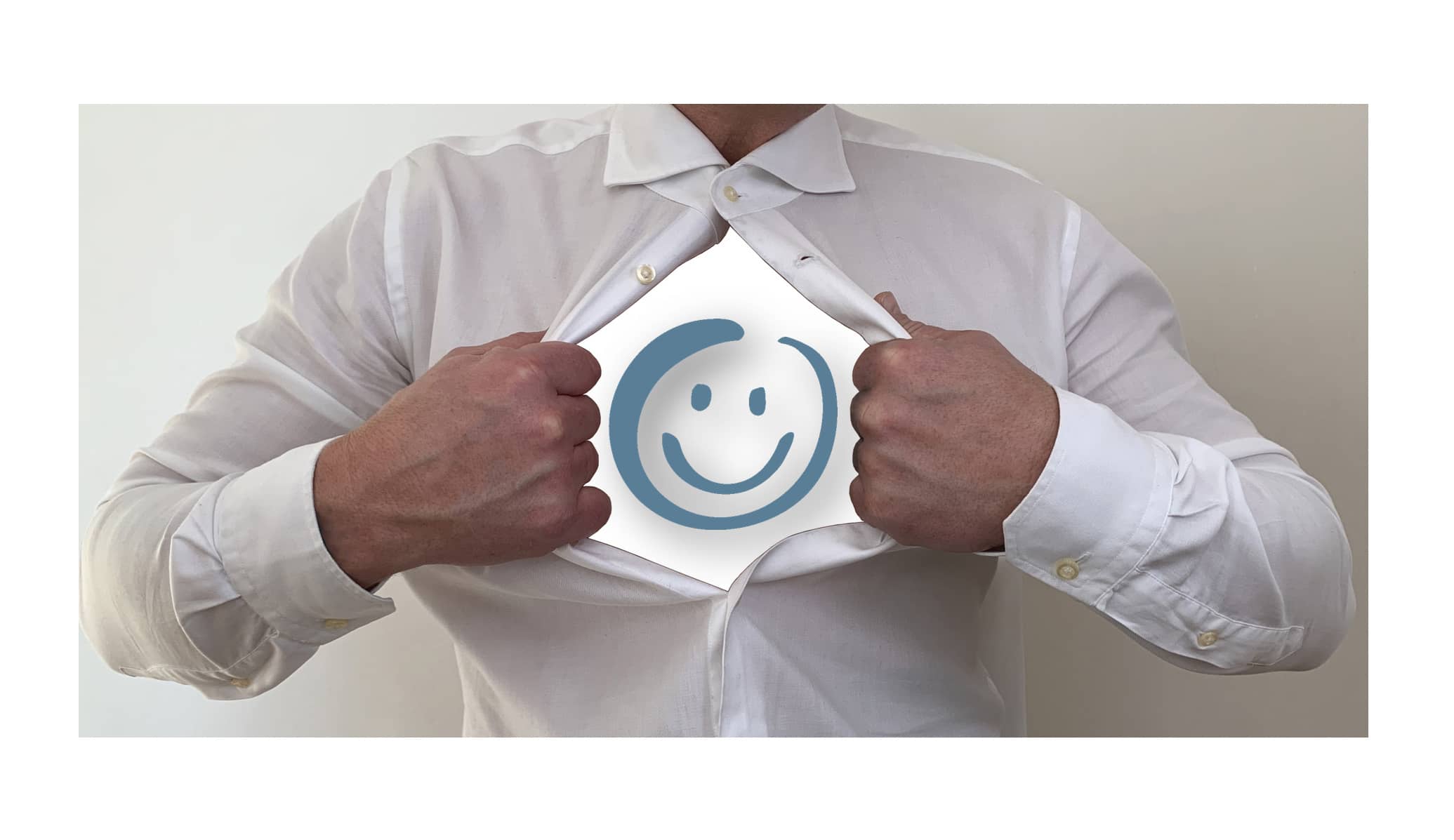 ---

---
Team Honor is rapidly converting members into Honor Superfans thanks to a full court press to revolutionize the member experience. If you turn to your Merriam Webster Dictionary for the definition of a "superfan," you'll learn, as you might expect, a superfan is "an extremely enthusiastic or dedicated fan." In our area you don't really need a dictionary, when reality is that you can likely turn to any of the myriad members of Honor Credit Union across the region thanks to the progressive approach they have been taking to creating superfans.
Dustin Nehls, Vice President of Consumer Lending at Honor says, "We want our Members to truly be superfans, and to go out and tell their family and their friends about the experience that they have with us. That experience can be anything from a teller transaction in a member center to getting a loan decision online, allowing them to move forward." He adds, "Honor Superfans are advocates of the credit union and when conversations come up during family Christmas visits, they're not shy to make the recommendation for others to move to Honor. They feel strongly enough that they would encourage friends and family members to come be part of enjoying the Honor family."
Honor Credit Union's goal of creating superfans is getting a huge boost due to their implementation of personalized lending decisions. Nehls says, "Financially, not everything fits in a neat little box and I think, oftentimes, that's the way peoples' lives are viewed; highly compartmentalized. But, our commitment at Honor is to not think that way. One of our main commitments behind the scenes has always been, 'If you see a need, fill a need.' So, if a situation comes up and we have an opportunity to make a memorable experience, our goal is to capitalize on it and make it happen for the member. While there can be multiple instances where that could happen, many times, lending is a big opportunity for us to make that happen."
While Honor Credit Union, just like many other financial institutions, has a centralized underwriting department, one of the things that Nehls and his colleagues have always appreciated most, is the team's commitment to having a truly local approach in every community that they serve. He says, "I was a Member Center Manager previously and, in many cases, those members almost become family. You get to know not only them, but their spouse, their kids, their aunts, and their uncles. At Honor, we believe that the personalized approach we strive to maintain should translate into making lending decisions as well. We do our best to keep that front and center in the process."
Nehls goes on to explain, "Lending decisions here are not the old 'Ivory Tower' situation that many institutions employ. Our team is empowered to do what needs to be done. Yes, loans are going to go through the underwriting department, but we know very well that credit scores alone, often don't explain the full financial picture of what's going on in a member's life."
When it comes to credit scores, Team Honor recognizes, that, yes, life happens! They also recognize that it is important to encourage open communication both internally and with the member interested in borrowing money. As Nehls says, "We want to know what's really going on in that member's life, and if there is a solution that we can craft to make things work for the member."
That's why in a number of cases, Honor empowers Member Center Managers with the ability to override the underwriter to make a loan work. That's something that is even encouraged, because chances are, the Member Center Managers and Community Assistant Vice Presidents know the members better than an underwriter does thanks to the strong personalized nature of the relationships at Honor.
Nehls offers a prime example in the case of Melissa, a now 28-year-old from Kalamazoo, who has been a member since 2016 but always held her primary checking account at PNC Bank. He says, "Melissa came into the Member Center in May of 2019 in a challenging financial position as her vehicle was recently totaled and insurance denied the claim. As a result, Melissa was at a loss as to how to pay off the remaining $10,000 loan balance on her now totaled vehicle and did not want it to negatively impact her credit score. Additionally, Melissa had just consolidated roughly $8K in credit card debt with Lending Club at an interest rate of 25 percent to try and lower her total monthly commitments from escalating credit card debit overtime. Even with debt-to-income ratios that were very out of line, Loan Officer Jennifer Stanford at the Portage Member Center saw an opportunity to provide a memorable experience by thinking outside the box. Jennifer recommended consolidation of the Lending Club loan at 25 percent and the $10K remaining from the totaled vehicle into one personal loan, even with unsecured ratios at nearly 80 percent. The consolidation significantly reduced Melissa's total monthly payments and also lowered the Lending Club rate from 25 percent down to 11.49 percent. After the consolidation was complete, Jennifer worked with Melissa to build a plan and paydown debt as quickly as possible so she could afford a new auto loan. In August of this year, Jennifer made that happen for Melissa as she financed a 2018 Nissan Sentra." He concludes, "A limited borrower with elevating credit card debt and a very large unsecured request would be denied under standard underwriting practices. However, Jennifer created a member for life because she created a plan and for Honor, it made sense to say 'Yes.'"
Melissa was overwhelmed. She says, "Honor Credit Union went above and beyond to help me get a personal loan to help me get out of an unfortunate situation. I am beyond grateful for everything the Portage Member Center has done to help in any way, from small password resets to later helping me refinance my car loan. I love that they took time out of their day to sit down with me and help me with advice for my situation. I loved being able to walk in and be remembered. That made me feel special and know they really did care to help make the best out of my situation. I will forever be a member of Honor because of the wonderful staff and experience I have had with them."
Nehls says, "On top of making sure that we bring a personalized approach every time, we also have personalized products available." Like a first-time auto buyer product that's available for anybody looking to get their first vehicle. The loan is easy to obtain, requires no down payment, and there are no strings attached. They also offer an auto loan product for individuals with challenged credit history.
It all boils down to what Honor Credit Union calls "Relationship Lending," and they are very excited about it, especially since they are the first to market that approach in the region. "Bottom line, approvals are sent out to members simply based off of what they use and how they use it at Honor Credit Union, instead of consulting the credit bureau for their credit scores."
The concept was rolled out in 2020, and before the end of the year, they will close more than 1,500 personal loans without requiring a credit check. Nehls says that fact alone, "gives me chills," and adds, "The neat thing about that is I would say that more than 70 percent of those 1,500 loans will probably be from folks with credit scores of 630 or below. These are members that don't believe they can get financing elsewhere or likely may be denied if they go through a typical underwriting channel."
Nate Springer, Digital Marketing Manager for Honor Credit Union, says the success of the relationship lending program thus far has been highly rewarding not just for the institution, but for members themselves. He tells us about the difference that some of these relationship-based loans have made for some members' credit scores, saying, "We analyzed 964 members that obtained one of these personal loans, and 678 of them experienced a credit score increase with an average increase of 43 points. It's been a hugely positive impact based off the data and we're excited to keep this moving forward."
The loans have performed very well, and Honor is excited to keep building on the success. They have already expanded the product suite from just personal loans to credit cards. Recently, they launched their "One-Click credit card option," which is another relationship lending approach. You are presented an offer in online banking, and when you hit "accept," the credit line is opened and it's available for you to use.
It's the ultimate win-win situation. Honor helps you; you help yourself out by being a good steward of what you've been given through the opportunity. As Nehls suggests, "In the end, because of the positive relationship that we had with our members and the fact that we extended a hand to help them improve financially, hopefully that continues to drive additional opportunities our way into the future." He adds, "Our commitment is to continue educating beyond that. If a member has some challenged credit history in the past, we're making sure that we do our part to set up all members with the ability to get new loans whenever they have a need, no matter the channel."
Nehls and Springer both invite anyone interested, "Come be part of it, it's that simple." They add, "Our primary focus is serving our members when, where, and how they want to be served and as quickly as possible. We know that everybody's busy, so we're committed to being innovative in the solutions that we have available for our members. Ultimately, everything that we do has our members' best interest in mind."
To learn more about Honor Credit Union, include your information below and they'll be sure to contact you.
---

---