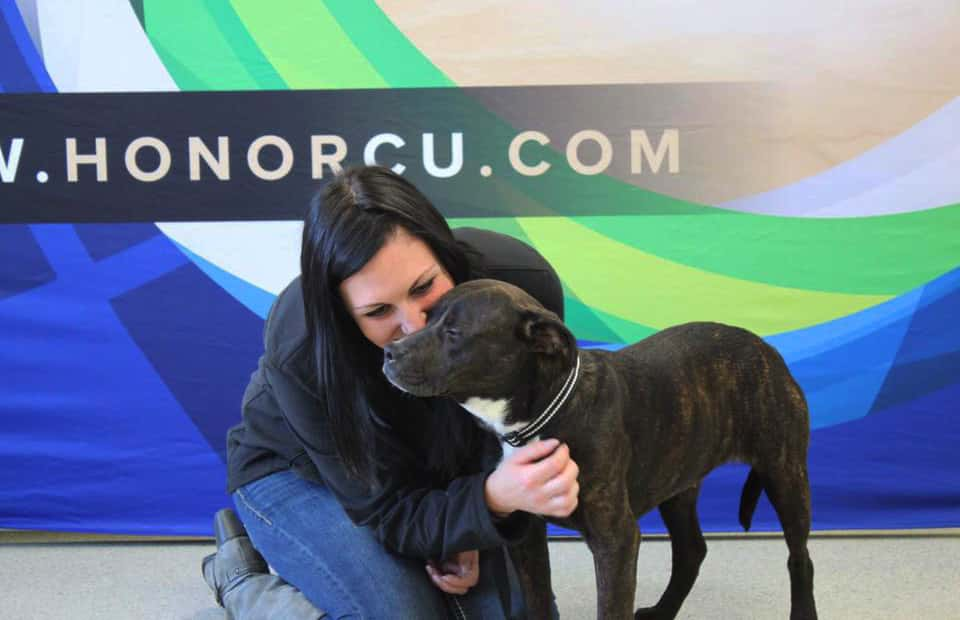 There's a team mantra at Honor Credit Union which they've borrowed from the old saying, "See a need, Fill a need." That's exactly what they set out to do when they learned that Berrien County Animal Control was at maximum capacity and needed to find a lot of forever homes for the homeless pets there in a short time span.
Recognizing that need as one that needed to be filled in record time, if at all possible, Honor Community Assistant Vice President Thomas Newnum rallied the troops to co-host a special Adoption Day last Saturday, November 16th. The overwhelming result was heart-warming to everybody involved as nearly three dozen animals were adopted into new homes in that one day event.
Newnum says that a total of 32 dogs and cats found their forever home thanks to the event co-hosted with Berrien County Animal Control at their building in Benton Harbor.
Newnum says, "When we found out that Berrien County Animal Control was at maximum capacity, we just knew we had to do something to help out. There were several animals in the shelter that had been there for months, and a few had been there for over a year. Helping these animals to get out of the shelter and into a fur-ever home was the best feeling. There were a lot of smiling faces during our event, from children, volunteers, parents, and even pets!"
According to Berrien County Animal Control, less than three animals are adopted on an average Saturday during operating hours. Honor's Adoption Day brought 150 people through the shelter's doors during the three-hour event, and a total of 32 adopted dogs and cats went home with their new families. Honor's team members from the Benton Harbor, Coloma, and St. Joseph member centers volunteered their time during the event to ensure there were enough people to help with the extra business.
Tiffany Peterson, Director of Berrien County Animal Control says, "Honor Credit Union was such an awesome partner before, during, and after the event," adding, "An important piece to the success of the day was helping spread the word, and Honor did an amazing job sharing the opportunity and creating a definite buzz around the community!"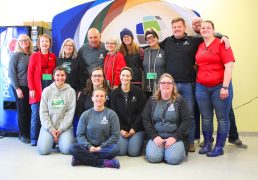 Honor Credit Union serves more than 85,000 members across the State of Michigan. For more information, you can call 800.442.2800 or visit them online at: http://www.honorcu.com