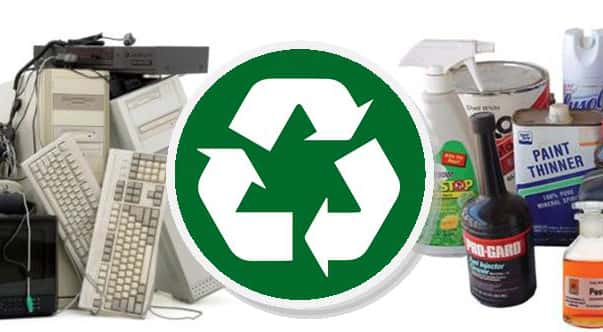 As we all reluctantly begin to relegate the toys of summer to the garage, basement or other storage space, it's an excellent time to consider making room for those things by getting ride of unwanted items including electronics and household chemicals in a safe and proper manner.
Fortunately, you can make that extra space in the home, garage, basement, and even under the kitchen sink by joining the Household Chemical & Electronics Recycling event next week at Silver Beach County Park.
Jill Adams, Environmental Property Manager for the Berrien County Parks & Recreation Department in St. Joseph has issued the call for recycling on Saturday, September 21st at the popular park along Lake Michigan below the bluff in St. Joe.
That day, from 9am until 1pm, you can join the effort to protect your family's health and the health of the environment in Michigan's Great Southwest by taking a wide variety of items to Silver Beach County Park for proper disposal and recycling.
The park is located below the lake bluff at 101 Broad Street and you are encouraged to bring such items as:
Unwanted yard and garden chemicals
Used oil
Old gasoline
Unused medication
Medical needles & sharps
Spent batteries
Spray cans
Oil-based paint
Electronics
There is a fee of $10 per computer monitor and $20 per TV, however all other accepted items are free of charge for you to drop off. The event is coordinated by the Berrien County Parks Department, and while most things are free to drop off, donations are accepted to help offset the costs of the event.
Please note that latex paint will NOT be accepted. Latex paint can be recycled at Ace Hardware in St. Joseph and Stevensville for a small fee. Or, latex paint can be simply dried out and placed in with regular curbside trash. Do not bring latex paint to the event.
You can find a complete list of accepted items by clicking the online link below, and then by clicking Recycling Services or you can call County Parks with questions at 983-7111 x8234. Here's the link: