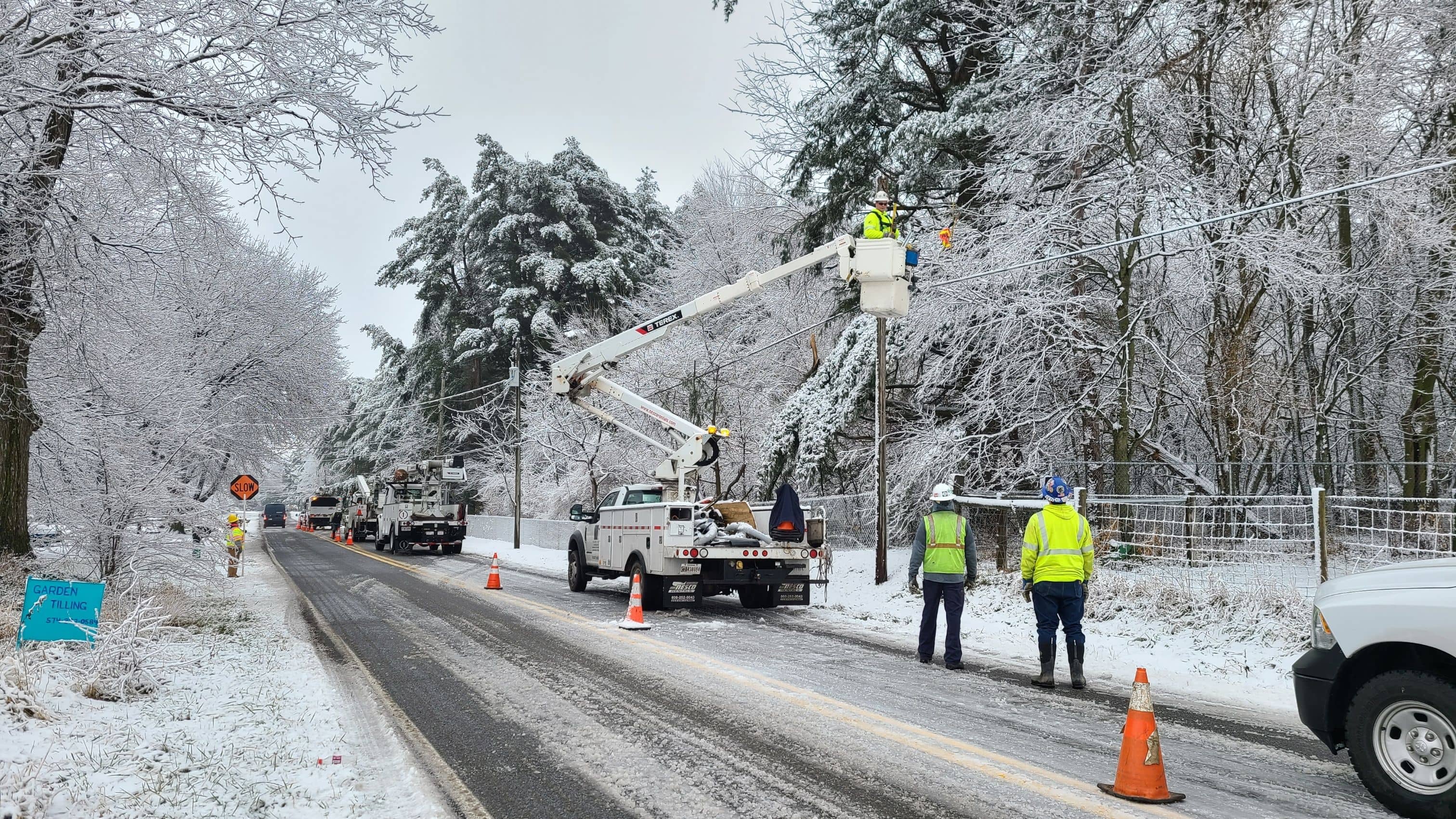 With hundreds of crews from seven states working up to 16-hour days in icy conditions, Indiana Michigan Power Company now reports that power has been restored to more than 85-percent of the more than 48,000 customers whose service was disrupted by several waves of bad weather over the weekend.
I&M says their crews have been working across the hard-hit South Bend/Elkhart area as well as damaged areas in Southwest Michigan to restore the power. Crews placed a priority on restoring power to critical and essential community establishments such as hospitals, area nursing homes, police and fire departments and area schools.
I&M identified 100 spans of wires that were down as well as a dozen broken or damaged poles, reflecting the extent of the damage caused by freezing rain, ice and snow.
More than 660 I&M and AEP employees along with their business partners will continue restoration until the power is back on to all customers who lost service due to the New Year's Day weekend weather. I&M is now communicating restoration times to customers by way of their mobile app, the outage map on their website and customers can also call their 24/7 Customer Operations Center at 1-800-311-4634. Customers can also chat with a representative via Facebook or Twitter.
Though the worst of the weather has subsided, I&M strongly encourages customers to beware of possible lingering safety issues:
Stay away from any downed wires and report them to I&M. You can call the utility at 800-311-4634, report on their app or website, or call 911.
Trees could fall or drop limbs at any moment. Please look up.
It is vital to the safety of customers and crews that customers who use generators follow all the guidelines for proper use.
Some roads remain icy. Please use extreme caution if you must walk outside or drive.
Some traffic lights may still not be functioning. Please use caution and be mindful of first responders and utility workers on the roadways.
Crews are following all CDC guidelines pertaining to COVID-19 including physical distancing. The general public is urged not to approach work crews.
APPROXIMATE OUTAGE NUMBERS:
South Bend/Elkhart area: 6,200
Southwest Michigan: 100
STAY INFORMED:
I&M encourages customers to use the Indiana Michigan Power app to monitor the status of any outage affecting your home or business. http://IndianaMichiganPower.com/App You can sign up for text and email alerts on the app or at http://IndianaMichiganPower.com/Alerts
See the location and status of outages using the outage map at  http://IndianaMichiganPower.com/OutageMap
For the latest updates you can follow Indiana Michigan Power on Facebook and find them on Twitter @IN_MI_Power.