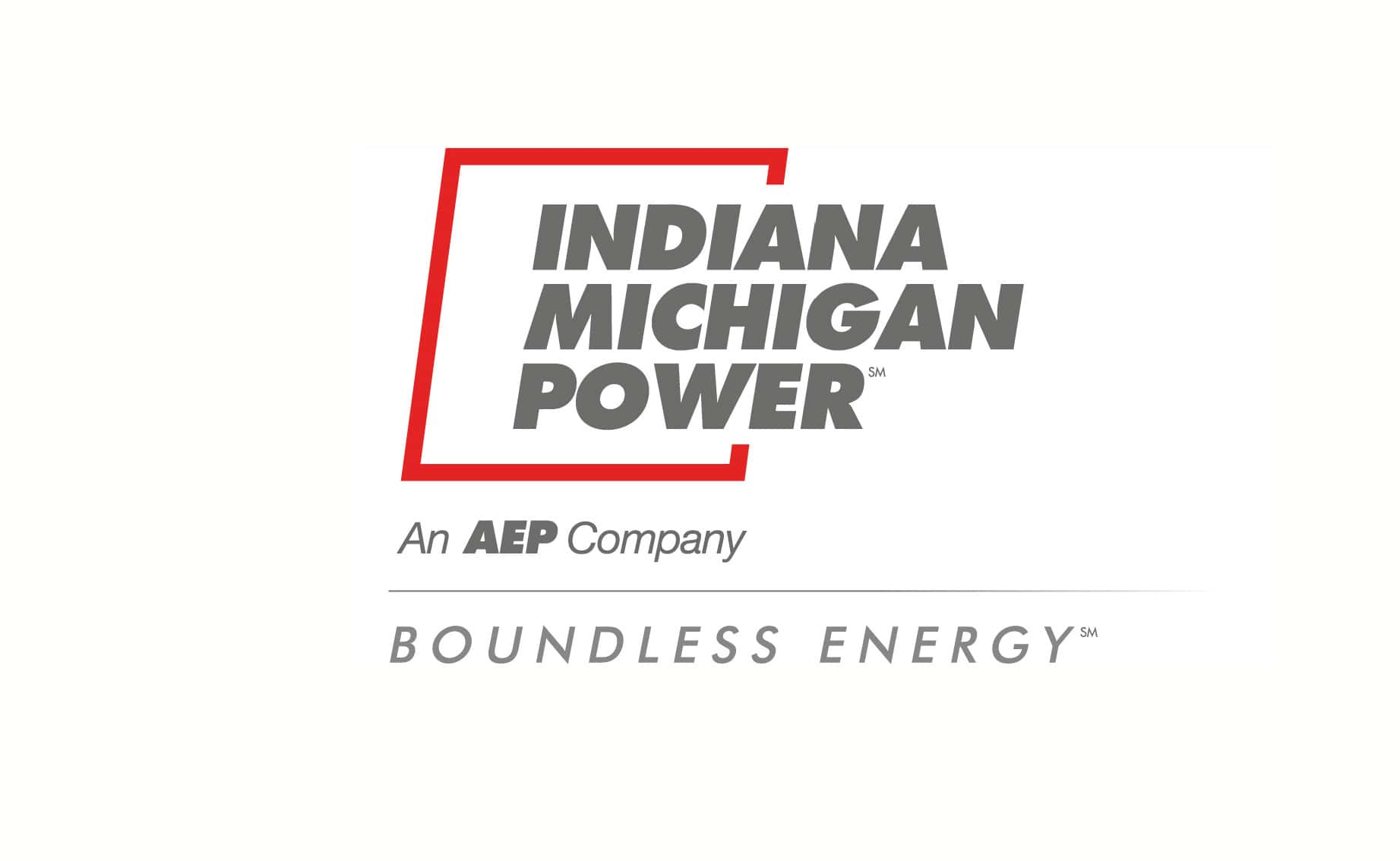 As their industry innovates for the future, and their company continues to think outside the box, the management team at Indiana Michigan Power, has decided it was time to freshen their corporate identity and add an updated tag line to their brand today. The regional utility, which is a subsidiary of American Electric Power, has unveiled a new logo and tagline as part of its focus on providing innovative energy solutions for customers and communities. It's the first new logo for the company in 30 years.
Toby Thomas is President & Chief Operating Officer at Indiana Michigan Power. He says, "I&M is investing in smarter energy infrastructure and new technologies to provide better, more reliable service and cleaner energy for our customers. We're committed to developing innovative energy solutions that power communities and improve lives."
Thomas says the industry is changing and adds, "Our customers' expectations are evolving, so we must adapt to meet those new expectations. As we become an energy company for the future, it's time to adopt a new logo and a new tagline – Boundless Energy – to reflect that transformation and our aspirations."
The new logo represents the first logo change for Indiana Michigan Power since 1987 and is the result of research conducted by engaging customers, employees and other stakeholders as part of an extensive brand review. AEP's corporate logo and its other utility subsidiaries also have been updated with the new look. Full adoption of the new logo will be phased in over the next two years.
Indiana Michigan Power is headquartered in Fort Wayne, and its 2,450 employees serve more than 589,000 customers. More than half of its generation is emission-free, including 2,160 MW of nuclear generation by the Cook Nuclear plant in Bridgman, 450 MW of purchased wind generation from Indiana, 22 MW of hydro generation in both states and approximately 15 MW of large-scale solar generation in both states, including a new facility in Watervliet. The company's generation portfolio also includes 2,600 MW of coal-fueled generation in Indiana.
American Electric Power is one of the largest electric utilities in the United States, delivering electricity and custom energy solutions to nearly 5.4 million customers in 11 states. AEP owns the nation's largest electricity transmission system, a more than 40,000-mile network that includes more 765-kilovolt extra-high voltage transmission lines than all other U.S. transmission systems combined. AEP also operates 224,000 miles of distribution lines. AEP ranks among the nation's largest generators of electricity, owning approximately 26,000 megawatts of generating capacity in the U.S. AEP supplies 3,200 megawatts of renewable energy to customers. AEP's utility units operate as AEP Ohio, AEP Texas, Appalachian Power (in Virginia and West Virginia), AEP Appalachian Power (in Tennessee), Indiana Michigan Power, Kentucky Power, Public Service Company of Oklahoma, and Southwestern Electric Power Company (in Arkansas, Louisiana and east Texas). AEP's headquarters are in Columbus, Ohio.