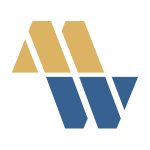 Website Mid-West Family Broadcasting Southwest Michigan
Local: Radio. Digital. Events.
Do you absolutely love a good challenge? How about everything Digital and Social? This is your chance to combine your love for marketing and digital media as a Digital Sales Specialist with employee-owned, locally-focused Mid-West Family Broadcasting. We help our people succeed and grow in an environment that is constantly innovating with the highest rated radio stations and hyper-local digital products in our area! You'll be working closely with our sales team members to help our teams bring digital success to local clients and our own products & brands. The ideal candidate has an entrepreneurial spirit, who works with a sense of urgency and passion, and thrives in this market development position. This is an ideal role for a tech-enthusiast that can create, but also explain, influence, and sell their vision for a campaign to the sales staff members they work with, and team-selling directly to our clients.
As a Digital Sales Specialist, You Will:
Create and assist sales staff in selling digital and visual marketing and branding campaigns to local clients on digital platforms that are audience- and community-focused, such as Town Crier Wire, MoodyontheMarket.com, and more
Deliver compelling presentations that highlight our competitive advantages against competing media and digital products from large organizations
Be successful with cold calling, prospecting and scheduling your own appointments; plus lead-generation for sales staff to follow up and close
Show expert-level understanding of our products and their value to our audiences and clients, with the chance to help us come up with new and innovative ideas that solve problems and create growth
Work closely with the Regional Digital & Technical Manager, and also the Digital Media Specialist
Research opportunities thoroughly and proactively, identifying an advertiser's needs and making sure we're providing a useful solution with an effective ROI
Act as a digital media mentor and resource to our client base and our station staffs
Regularly join our sales staff members in-field to call on clients, assessing their needs, explaining and presenting products, and following up with current clients
Enjoy our positive and fun team environment in a state-of-the-art facility in Benton Harbor, MI
Be eligible for promotions from within, and an opportunity to grow
Receive extensive training, commitment to initial & on-going improvement
Have a genuine impact in improving client businesses in our community
Potential opportunity to purchase stock (based on performance)
Compensation includes a base plus bonus plan
Your Experience should include:
Outside sales experience is helpful, especially in media or digital media, but we will train the right person
Intermediate or Expert abilities utilizing software in the Adobe suite, such as Photoshop, Illustrator, InDesign and Premiere Pro; plus Microsoft Office suite
Website design and/or CMS editing. Experience with WordPress platforms is a plus
Using and creating marketing materials for websites, and social media platforms. Creating materials for use in apps is a plus
Understanding all digital marketing opportunities available to clients in competition with our own products, including SEO, website builds, geo-fencing. Past experience working in these areas is a plus
A college degree program focused in digital marketing, marketing, sales, business or similar is preferred, but not required
If you are excited about the opportunities available at Mid-West Family Broadcasting, please send your resume today!
Email resume and cover letter to General Manager Dave Doetsch and Regional Digital Manager Zack East, at DigitalJobs@theradiostations.com.
Mid-West Family Broadcasting (WSJM Inc.) is an Equal Opportunity Employer.
---
Mid-West Family Broadcasting is an employee-owned radio, digital and events company operating in 8 markets across Michigan, Indiana, Wisconsin, Missouri and Illinois. Our mission is simple, but important: hyper-serve our local communities with information, entertainment and companionship, produced by people who live and work here.
We are proud to call Michigan's Great Southwest home since 1958, helping businesses large and small build successful branding campaigns that get measurable marketing results. The company has over 50 employees across our two offices and studios in Benton Harbor and South Haven, many with tenure over 10+ years.
Our brands include News/Talk 94.9 WSJM, 95.7 & 1400 WSJM Sports, ROCK 107 WIRX, 98.3 The Coast, 103.7 COSY-FM, 97.5 Y-Country, MoodyOnTheMarket.com, Town Crier Wire, Music Express Mobile DJ Service, Radio Super Saver, Radio Dining Deals, Smooth Jazz at Sunset, Summer Jam, Wedding World, and more.