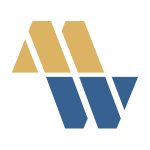 Website Mid-West Family Broadcasting
Mid-West Family Broadcasting South Bend is seeking a self-motivated individual for the position of Director of Sales for their five radio stations, WNSN-FM, WSBT-AM/FM, WZOC-FM, WQLQ-FM and 95 Seven The Lake.  This position reports to the President/General Manager, directs the General Sales Manager and Local Sales Managers on all business and works hand-in-hand with Operations Manager/Program Director, Business Manager and Digital Managers.  The following responsibilities, along with others, are also performed:
-Develop and be responsible for Station(s) and Digital Budgets
-Oversee the sales team for WNSN/WQLQ
-Develop and manage NTR programs, i.e. Bridal Expo, Health & Wellness, Jazz Under the Stars, etc.
-Ongoing recruitment of new Account Representatives
Minimum of 3 years previous Sales Management experience.
Some college/Associate's Degree, valid driver's license with good driving record.
Send cover letter and resume to General Manager/President, Dave Doetsch at daved@wirx.com.
Mid-West Family Broadcasting is an Equal Opportunity employer