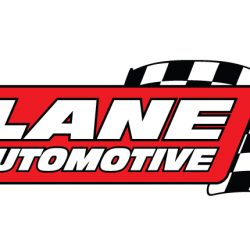 Website Lane Automotive
Do you love driving power industrial trucks, while working on a fast-paced, results-oriented team? Come join our awesome team culture at Lane Automotive where you will perform stocking, replenishment, put-away, consolidation, and bin maintenance functions of product. You will also have an opportunity to utilize innovative technology such as an I-Pod device and other material handling equipment.
There are many future opportunities available at Lane Automotive to grow your career! We also have full-time and part-time positions available!
ESSENTIAL DUTIES:
Perform put away functions of product as directed by I-Pod device. Verify counts and locations.
Handle errors and communicate them to Material Handling Lead/Manager so that paperwork and product is handled correctly, completely, and promptly.
Stock product within storage locations in a neat and orderly manner to avoid damage and/or lost products.
Rotate stock as needed to ensure FIFO (first in, first out) rules are utilized.
Perform replenishments as directed by I-Pod device between facilities
Consolidate product to maximize space utilization based on generated reports.
Maintain clean area free of debris and product by handling housekeeping issues in timely manner.
Manage pallet and corrugated scrap.
Assist with product storage profiling projects. Re-slot based on reports generated by Inventory Control or Material Handling Department.
Perform routine cycle counts.
Provide picking/packing assistance as needed.
Other duties as assigned.
OTHER SKILL & ABILITIES:
Communicate effectively through speaking, listening, and writing
Work in a team-oriented fashion as well as independently
Keep manager informed of department activity
Ability to efficiently use computer and applicable software
Use problem solving skills and sound judgment in the dispatch of duties
Adaptability to changes in the work environment
Use equipment and materials properly
Practice safe work habits
PHYSICAL DEMANDS:
The employee is frequently required to reach with arms and hands, stand, twist, bend, walk and sit. The employee must frequently lift and/or move up to 50 pounds and occasionally lift and/or move up to 100 pounds. Specific vision abilities required by this job include close vision, depth perception and ability to adjust focus. Employee is frequently required to work extended time beyond an eight-hour shift/40-hour week including shift rotation and weekends.
**Climbing of stairs**
Lane Automotive is an Equal Opportunity Employer
Aids available upon request to candidates with disabilities