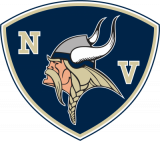 Website NCSVikings Niles Community Schools
#VikingPride
Noon Supervisor Paraprofessional
JOB DESCRIPTION
REPORTS TO: Building Administrators
ROLE: To actively supervise students during the lunch period, playground and throughout the school premises during the lunchtime period.
QUALIFICATIONS:
Education: Minimum of high school diploma or equivalent is required.
Experience: Previous experience working with children is preferred.
SKILLS:
• Ability to relate to children in a positive but firm manner
• Good interpersonal and communication skills with children and adults
• Ability to work as a member of a team
• Ability to form and maintain appropriate relationships and personal boundaries with children
• Emotionally resilient in working with challenging behaviors
• Knowledge and understanding of developmental stages of children physically, emotionally, and cognitively
• Basic childcare health and safety knowledge
• Strong work ethic
• Honest
• Punctual
PERFORMANCE RESPONSIBILITIES:
The Noon Supervisor will help with the transition of students to/from the lunchroom. They will also assist students with the orderly procurement of their lunches. Noon Supervisors will help supervise students while eating to assure that they are orderly, safe, and mannerly during the lunch period which may include both indoor and outdoor supervision. The Aide will work with students to learn appropriate lunchroom etiquette, good manners, cleaning up after themselves, and encouraging appropriate, positive intermingling of students.
1. Guiding groups of students to/from lunchroom and classroom and/or play area.
Example of Duties
2. Guiding students toward appropriate behavior while in lunch line
3. Assisting younger children in getting lunch trays, milk and condiments
4. Helping children in opening lunch items
5. Monitoring student behavior and providing appropriate discipline as necessary within
guidelines of school rules
6. Assisting students in cleaning up after themselves (spills, wiping tables, disposing of
trash, etc)
7. Helping to wash tables, pick up floor trash and ready condiments between lunch sessions
and after lunch period.
8. Working with kitchen, custodial and instructional staff to implement ways to make the
lunchtime run more smoothly and efficiently
9. Monitoring students for safety and appropriate behavior on the playground
10. Other duties as assigned to assist the staff of the school in getting adequate lunch breaks
while providing appropriate school supervision.