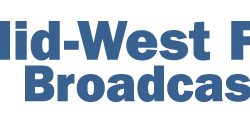 Website Mid-West Family Broadcasting
Job Details:
Mid-West Family Broadcasting is looking for innovative, energetic, problem solvers who are dedicated to serving their community in South Haven, Michigan.  You will help local businesses and the community thrive through creative problem solving while you earn a competitive salary, multi-level bonus structure, opportunities for promotion, NO commission, benefits and 401K!  Enjoy a positive team environment and flexible schedule to plan your own work day.  You will receive extensive training, and a commitment to both initial and ongoing improvement.  Set and meet goals with your sales manager, and have a genuine impact in improving the businesses in your community.
Experience:
College preferred, or equivalent outside sales experience is preferred, but will train the right person.  Also, community involvement is preferred.
Requirements:
– Strong drive for personal success.
– Interpersonal skills (in person and on the phone).
– Persuasive ability.
– Confidence and an outgoing personality.
– The ability to build relationships with customers.
– Diplomacy and patience.
– The ability to work under pressure and meet goals.
– Good mathematical skills.
– Microsoft Office, PowerPoint.
– Knowledge of social media platforms.
– Time management skills.
Contact Details:
Email the South Haven Sales Manager @ salesjobs@theradiostations.com
Job Type:
Full-time
**  Mid-West Family Broadcasting is an equal opportunity employer.