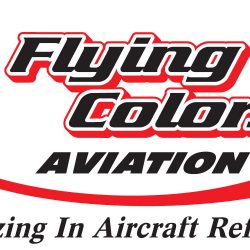 Website Flying Colors Avition Inc.
Specializing in aircraft finishing.
CAF Red Tail Squadron's P-51C Mustang, named Tuskegee Airmen

About a year ago, we completed this Red Tail P-51C. While all delivery days at Flying Colors Aviation are incredibly special and rewarding, warbirds tend to have a strong history and a story behind them. We, at Flying Colors Aviation, are dedicated to provide the highest quality refinishing work on every aircraft that comes through our shop. Delivery day of the Corsair we currently have in shop, is just around the corner. Continue to follow us for more videos on her!

Posted by Flying Colors Aviation Inc. on Sunday, February 11, 2018
The surface prep technician prepares the aircraft surface for primer paint and graphics. Duties include silver taping and chemically stripping aircraft aluminum and other composite substrates. Technicians will prep, wash, and mask aircraft surfaces. Technicians must enjoy working with their hands and have the ability to operate pneumatic and electric power tools. A senior surface prep technician will perform minor bodywork, fiberglass repairs, and has the ability to spray primer, or other paints and coatings. All candidates must be self-motivated and enjoy working in a team environment with minimal supervision.