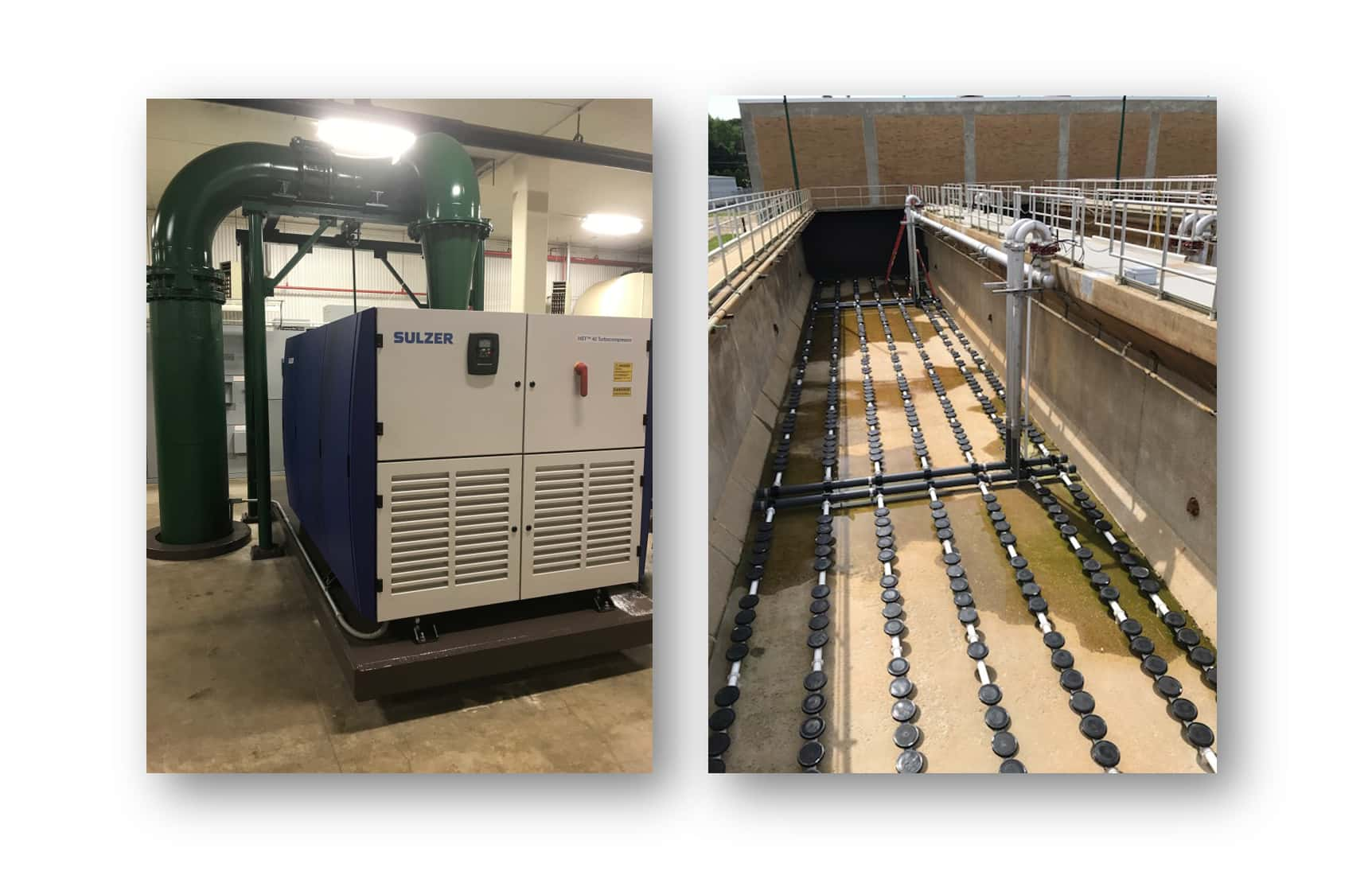 There is a substantial benefit to proactively being as energy efficient as possible and nobody knows that now more than the team at the Benton Harbor-St. Joseph Joint Wastewater Treatment Plant on Marina Island.
We're getting word of the successful plan that happened when Indiana Michigan Power (I&M) worked with the Wastewater Treatment Plant to efficiently improve operations there.
Through one of I&M's energy efficiency programs, the joint wastewater treatment plant earned more than $40,000 in rebates for its efforts to slash its energy use in the facility. The plant will save more than 666,000 kilowatt hours of electricity annually – enough to power 56 homes in Michigan for one year.
Jason Whitman is Consumer Program Coordinator for I&M's Energy Efficiency program. He tells us, "The Benton Harbor Wastewater Treatment Plant was a great partner and it was a pleasure to help with the facility upgrades." Whitman adds, "I&M's energy efficiency programs provide businesses with several ways to improve their work environment and become more efficient."
The Benton Harbor-St. Joseph Joint Wastewater Treatment Plant worked with energy efficiency experts to install a new turbo-blower and upgraded to fine bubble diffuser equipment in the plant's aeration system. This marks the second time the wastewater treatment plant has partnered with I&M's energy efficiency programs. In 2016, the plant earned more than $49,000 in rebates by investing in energy efficiency upgrades.
Tim Lynch is the Plant Manager in St. Joseph. He says, "The Benton Harbor- St. Joseph Joint Wastewater Treatment Plants applauds Indiana Michigan Power for aiding our efforts to reduce energy use at our facility," and notes, "We are dedicated to producing clean water for the  environment and the new equipment now in place will help us continue that mission for years to come."
Incentives for I&M's business customers in both Michigan and Indiana are available for qualifying energy efficiency upgrades. Under the program, customers work with approved service providers to help identify system improvements and efficiency measures. Energy saving incentives are available to help offset the cost of implementing the new efficiency measures. A few of the benefits of the program include reduced energy consumption, enhanced building performance and extended life expectancy of equipment.
For more information on the Energy Efficiency Program visit online at www.electricIdeas.com.
The Benton Harbor – St. Joseph Wastewater Treatment Plant employs 18 full-time workers and provides wastewater treatment services to approximately 58,000 people in the Twin Cities area of Southwestern Michigan. The Joint Plant was placed in operation in 1952 and currently treats approximately 9 million gallons of wastewater each day to clean water standards for discharge into the St. Joseph River.
Implementing a "pay as you go" financing approach, the Joint Plant has invested approximately $20 million of reserve funds in improvements over the past 10 years. Since 1986, the plant has invested more than $35 million in improvements, including many projects that focus on energy savings and sustainability. The facility's current Strategic Capital Improvement Plan (SCIP) has $25 million in projects slated over the next 12 years.