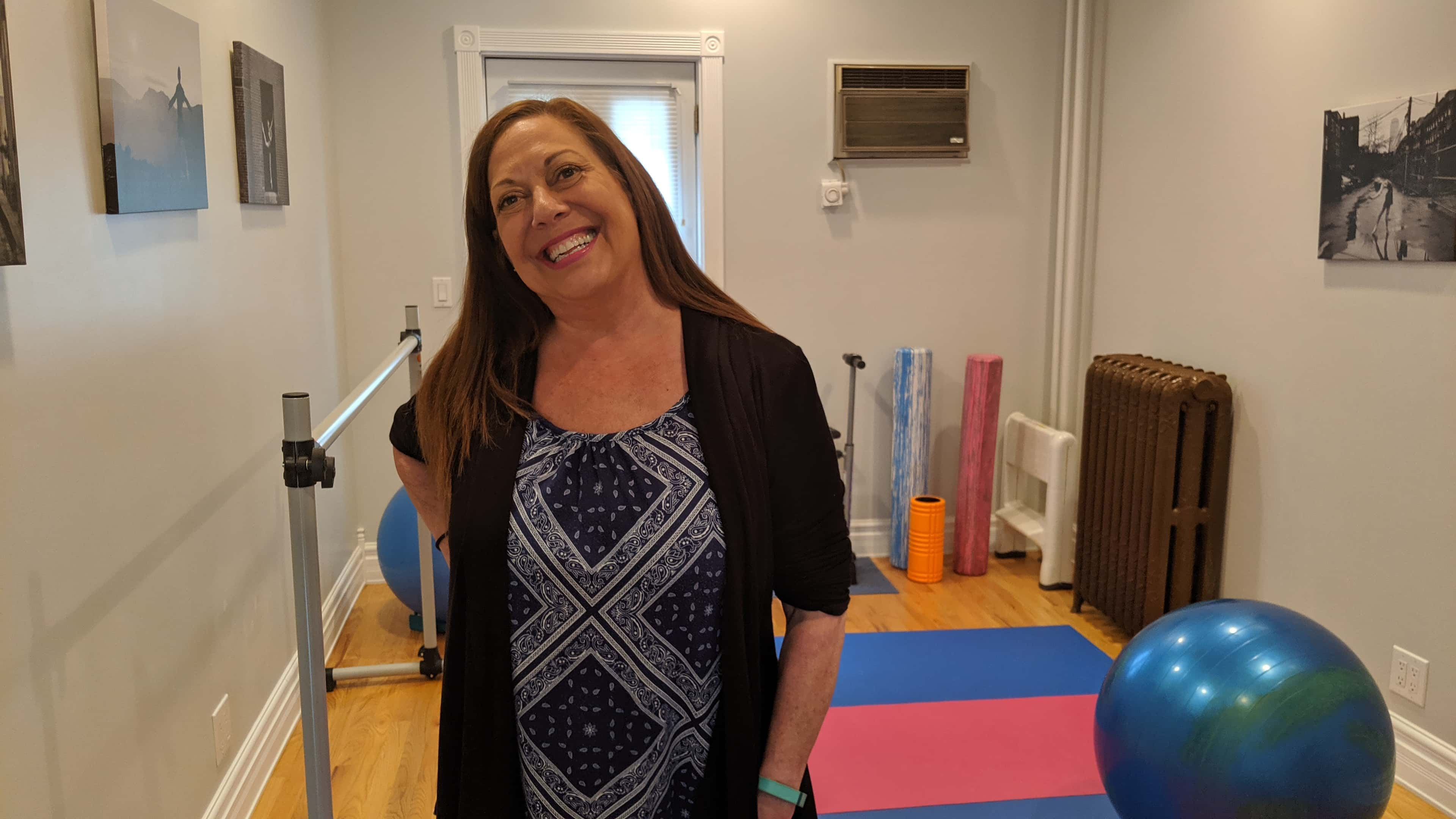 Karen Martin may be celebrating 7 years as a Pilates instructor in her downtown St. Joseph studio, but her track record within the industry spans much further. 
Her career began in San Francisco as a Fashion Buyer for Macy's Men's Guess line.  However, severe whiplash from a car accident introduced Karen to Pilates, and she would never turn back.
"Pilates really helped me.  I left Macy's and my coworkers thought I was crazy.  But I left to pursue a career in Pilates. This stuff is really amazing.  It's my life's work," said Karen.
Karen owns and operates Enduring Wellness and Pilates at 607 Market Street in St. Joseph.  A Southwest Michigan native, Karen has been back in the area for 15 years, but has been teaching Pilates for 27 years, in total.  
She specializes in helping people build strength following surgery.  She also works with people for general fitness and posture improvements.  Her services are private and semi-private. She works more on a one-on-one level, using spring-based equipment versus just mats.  And she's a firm believer in making sure her clients understand the benefits of each and every exercise. 
"Because my studio is private, people will come in and share things with me that they might not even tell their best friends.  It really goes beyond the physical to more of an emotional healthy thing. And the breathing that comes along with the Pilates work makes it like a moving meditation.  People end up leaving feeling great. I couldn't ask for anything more," adds Karen.
She's proud of the coaching that she provides.  Her experience is proof of that. But for Karen, it's always been about people.  When she first moved back into the area, she was introduced to Lonnie Ali, the wife of the late Muhammad Ali.  She began working with Lonnie and Muhammad, and that really boosted her career locally. Regardless of who she is coaching, however, she makes sure that every person makes small lasting changes that create positive impact.
Mickey Gallert, a client of Karen's, said, "Not everyone understands Pilates.  And she's very good at explaining it to you. She understands all of the jargon that I don't understand.  She's such a good cheerleader too, and she's very caring. She talks through my whole session."
Karen adds, "I'm just thrilled that I've been able to make a living and help people.  That's really my goal. How can I help people have a better quality of life?  Whether it's a student athlete, a person trying to avoid surgery or someone who is coming off surgery.  Or whether it's a general fitness person who feels they need a trainer to help them stay active. It's really about the people, and that's where my heart is."
You can find more on Enduring Wellness & Pilates by visiting their Facebook page, or by calling 269-921-1398.