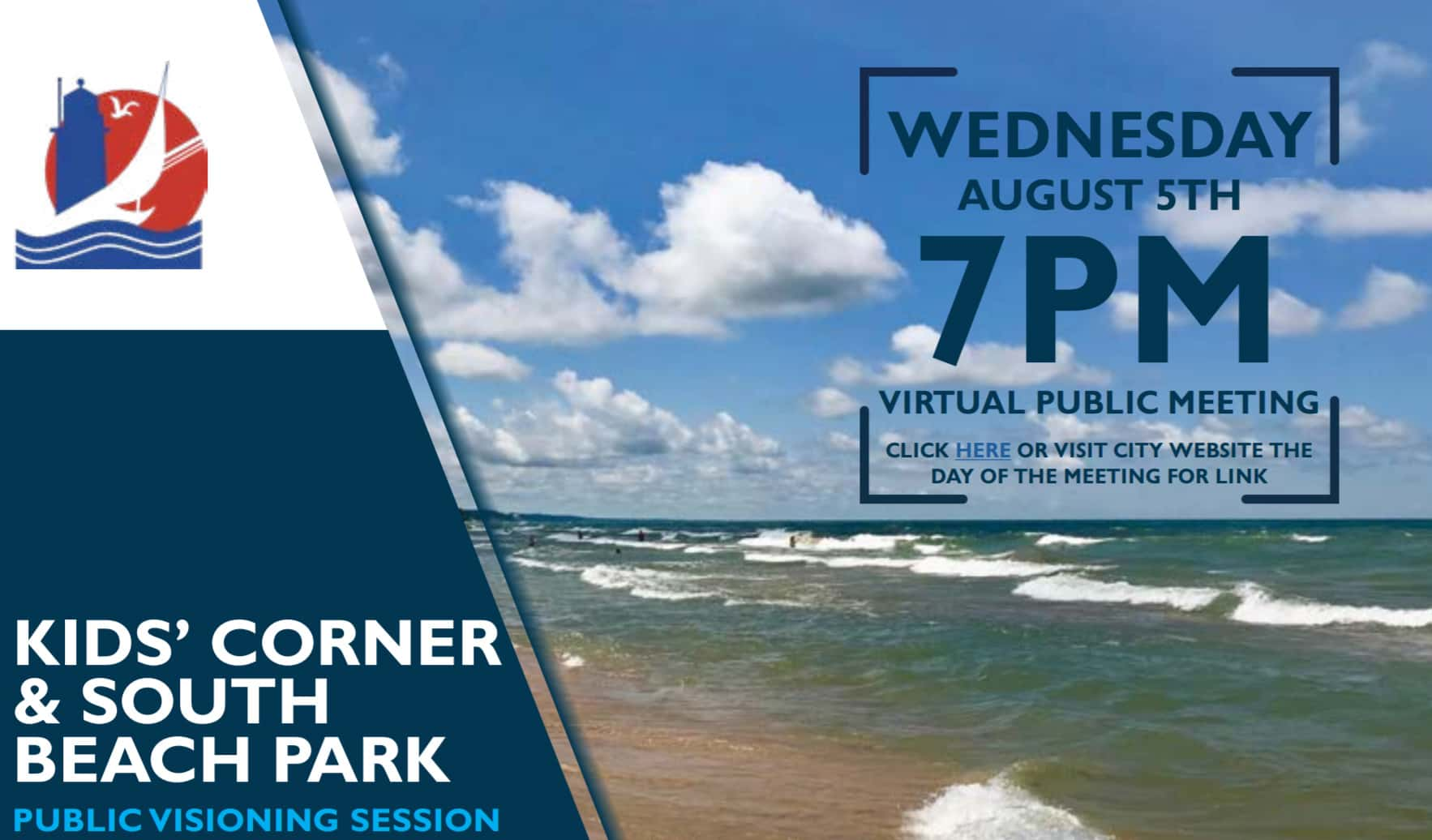 You can help shape the future of South Haven's South Beach Park and the city's Kids' Corner Playground by simply sitting in your dining room and joining a Zoom session online next month as the city seeks input on the future vision for those public spaces going forward.
On Wednesday, August 5th at 7pm you can click the link below and input the passcode to join a virtual meeting hosted by the City of South Haven and the community's Public Works Department for discussion on the future vision for improvements to the restroom area of South Beach Park, and the full redevelopment of the Kids' Corner Playground in the city. Edgewater Resources, based in St. Joseph, is facilitating the sessions and will be planning and designing the space for South Haven.
The city's virtual public visioning session that evening is open to anyone interested in helping the city create concept plan alternatives for both of those important projects during the public input session.
You can find all of the meeting information, including a link to the Zoom meeting, a copy of the presentation, and an online opinion survey scheduled to be posted on the City's website.
The Zoom link can be found below:
https://zoom.us/j/95608177476?pwd=TGh1KzcweEdLOFJTUXUxZEQwS0xDUT09
The Meeting ID is: 956 0817 7476
The Passcode is: S HAVEN
Please note that the photo accompanying this story on Moody on the Market is part of the pdf flyer created for the event and where it says "click here" is not actually operational inasmuch as it is only a screenshot of the actual document. To go to the meeting on August 5th, click the highlighted Zoom link above.