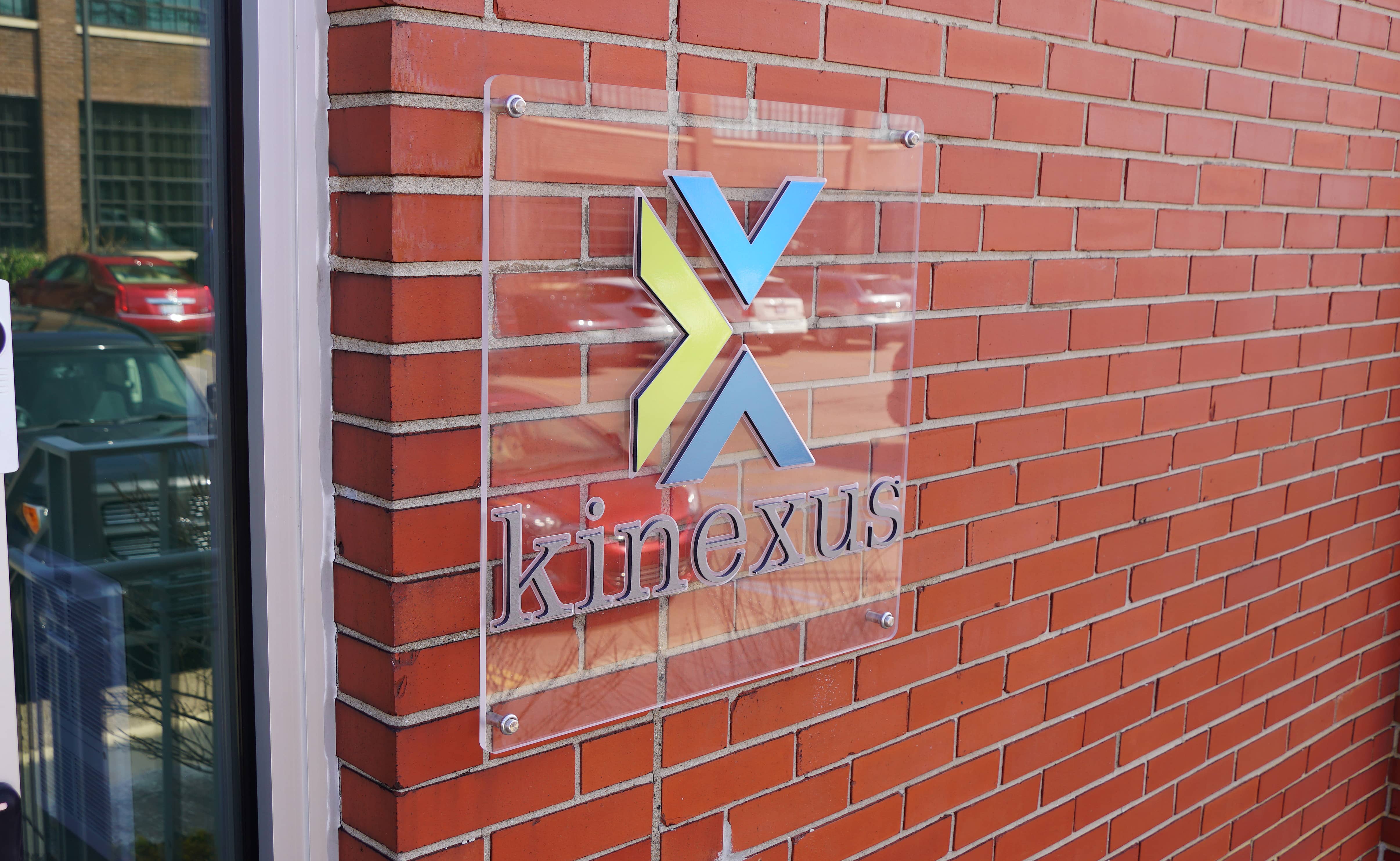 When one turns to the current unemployment rate in Berrien County and sees it standing at 4.6-percent, they might be inclined to say, "Hey, things are great and getting back to normal." However, the team at the Benton Harbor-based Kinexus Group, while noting that in many regards our region hasn't sustained the impact of COVID as deeply as some other parts of the state, there are other elements to keep in mind.
At a virtual roundtable discussion conducted this morning, Kinexus Group Vice President of Public Relations & Government Affairs Al Pscholka says, "Keep in mind that that does not take into account the people who have left the labor market, have given up, have left the labor force and that actual unemployment rate for Berrien, Cass and Van Buren Counties is probably closer to seven and might even be a little bit north of that."
Pscholka says it's one of the things that they've been tracking and have been kind of concerned about. But while he notes, "A good thing is we've seen the labor market in Southwest Michigan has not contracted during the course of these nine months, that has now started to change," he goes on to explain, "When you look at the complete market, that's the number that we keep our eye on and as quarterly numbers come in, we'll be able to look at the labor participation rate because that's another one that we're really concerned about because so many people have kind of given up and left the labor market or left the workforce for lots of reasons."
Pscholka says the departures could be related to COVID, they could be based on a simple need to stay home with the kids, or even a case where folks are just not quite ready to go back to work, but notes, "We're starting to see that number really have an impact on the economy in Southwest Michigan." That's the survey responses they shared last week that had to do with some small businesses and the danger that they are in with tighter restrictions forced by the state as in the halt of indoor dining or the closure of theaters, bowling alleys and such.
Pscholka, addressing the numbers from the survey says, "Those numbers were a little scary, when we saw drops of 25- to 33-percent in small businesses. That's really going to have a lagging impact on what's going to happen." He does see some light on the federal level, saying, "On the good side there is going to be a stimulus plan, that it looks like Congress is going to pass tomorrow. There's some things in there, like the Paycheck Protection Program to the tune of  about $330 billion. There's some stimulus money per person of six to seven hundred dollars per person plus $500 for children. There's the extension of unemployment benefits at $300 a week. That number statewide is rather large, so if unemployment does not get extended, the UIA says that's a $220 million dollar loss to the Michigan economy every week. We currently have in Michigan 700,000 people that are still on extended unemployment benefits. So that's a scary number that's out there as well. He concludes on that issue, "In a $22-trillion dollar economy a $900 billion stimulus, while helpful, is not the long-term answer to trying to get this economy back open so that we can get some folks back to work."
Looking at the jobs numbers more closely, Kinexus says that the one bright spot they do see in the regional economy is the demand for construction workers, which has actually gone up by 200 jobs in the last month. Pscholka reports, "We are seeing a pickup of some residential construction, not so much on the commercial side, but just anecdotally where I live in Lincoln Township, the Township Supervisor reports that they're building 50 new homes this year. That's the most that they've seen in probably the last 10 to 12 years. I mean the go-go times in the early 2000s ran at about 80 homes a year. Then that went down to about eight, and now it's picked back up to about 50 houses that will be built in Lincoln Township in 2020. So that's an uptick that means there is a demand for construction employees out there. The tough part is can we find enough laborers to fill that market, and that's a continuing concern as well.
Kinexus CEO Todd Gustafson says, "Looking at the construction industry and housing nationally, the housing permits that were pulled was the highest since September of 2016. So we're seeing an uptrend. Our construction sector is growing as well with the number of jobs added. We're trying to highlight the one sector we know that has been doing really well. This morning, the numbers are out and nationally the initial jobless claims increased by 23,000 to 885,000 nationally, which I'm sure will be a trend for Michigan and even our region of the state. Economists are projecting with the way the economy is going now and businesses closing as we mentioned that's gonna hit a million people over the next couple weeks."
Gustafson further explains, "Continuing claims actually went down 273,000. So we have 5.5 million people unemployed. That would be encouraging, but as Al pointed out what we're seeing is people dropping out of the labor force, and primarily women for a couple reason. One, because they're the primary caregivers and with schools on virtual or closed, they have to stay home and have been selecting to stay home to stay with the kids. Another is the sector that's been disproportionately hit includes retail, and regional hospitality and leisure where women are over-represented, but also being impacted, and hat's really germane to Southwest Michigan as well." He suggests, "There's two parts to the equation. One is the demand-side among employers and are they hiring, and we know that we've got twelve hundred and fifty job postings in the Tri-County area right now that employers are looking for folks."
Zach Morris who heads up the Kinexus Group's Market Van Buren initiative addressed some of the underlying issues, noting, "If we go back in the year and we say, okay when did businesses really start becoming impacted by this, we're looking at March 16th. So going back to March 16th restaurants, bars, cafes, movie theaters,  bowling alleys, all have been impacted by these executive orders since then. That was 40 weeks ago folks, or 70-percent of the business year."
Since that time a lot of those businesses have either been outright closed or temporarily so, because they had to reduce their capacity. Morris poses the question, "How do these places do business? It's the idea that you are turning over tables, or are turning over seats, lanes, cups, glasses, whatever it is. That's the business model. This is resulting in some businesses being off by about $600,000 in our small towns. $600,000 is a lot for many of these businesses. Some of these folks are telling me they are down in sales by as much as $50- to $80,000 a month, while none of this has impacted the other side of the balance sheet, which is your rent, insurance, utilities and things like that. So, when you're relegated to little more than takeout business, that's only about 20-percent of the revenue lost, and that's not really working."
Recently a $10-million grant from the Michigan Economic Development Corporation allocated about $800,000 to this region. Morris contends, "Ninety seven percent of the businesses applying did not get a grant. So we're looking at the probable need of close to a billion dollars of revenue that these businesses really need, and even that's not going to fix the permanent gap. So when we say one-third of the businesses could close. Yeah, we start looking at these numbers with 77-percent of the year already taken away, it's very possible."
There is another kind of bright spot in the region that is holding its own in the realm of manufacturing according to Pscholka. He adds, "Manufacturing and construction are kind of holding their own, but we're seeing huge drops in retail, leisure, and hospitality. Health Care has had its ups and downs based on what procedures can be done and when. A lot of folks have been leaving the medical field, so we've seen some openings being created there as well. Agriculture has been pretty steady. but anyone in the leisure and hospitality where there's consumer spending that has to drive it has really been struggling."
Gustafson addressed the manufacturing sector noting, "The manufacturing industry is flat month-over-month, so that's probably a good sign that maybe the impact is slowing a little bit, but at least the industry is not declining and we know anecdotally from the roughly 700 or so businesses that we work with, many of them manufacturers, some of them are doing really, really well and can't even find people and in fact some businesses, which might be a surprise, manufacturers are turning business away because they just don't have the capacity to be able to fill those orders." He concludes, "So we get to see every side of the spectrum, those that are doing really well and those that are not doing really well. That's why, when we talk about sectors, that's really important and especially for Southwest Michigan, we all know that the key sectors that drive our economy are Advanced Manufacturing, Healthcare, Leisure & Hospitality, and Construction."
Pscholka says that there's always another side of the coin in our market wherein two out of every five people work in a surrounding metropolitan area. He notes, "So they may be going to Holland or Kalamazoo, maybe to Elkhart or South Bend. But being in this region where manufacturing is a little bit more diversified, we're not just relying on automotive or one particular segment, which has allowed us to kind of weather this a little bit better than the rest of the state. So that's another positive kind of take away into the Christmas season that our location offers us."
Also coming out is that we haven't seen a lot of conversation, policy-wise, about how the region is going to retrain the workforce to meet some of the demand that's going to arise that will be different than before bringing about the question of how to get the skill mismatch resolved at a time when you not only have an economy that's struggling but also 1,250 jobs are left unfilled.
Gustafson reports there are a couple of global forces that are affecting Southwest Michigan including automation. He argues, "We're no different than anybody else and that requires a different skill set for folks, and as we've been working with and hearing from these manufacturers, many of them have pulled it forward three to five years, where they're thinking instead of automating these processes in three to five years, they're doing it now and that requires a different skill set for folks, and will be a big need." He contends, "It's going to be hard to do some of this virtual training, learning, education and skill-upscaling if we don't have access to broadband, so Southwest Michigan and particularly Market Van Buren is behind the eight ball in that arena, so there are things we need to do as communities to invest in the new infrastructure of the 21st century to not only help these companies to prosper, but also to help people prosper as well."
On that front, Morris voices deep concern, telling us, "We're hearing stories of students from rural communities parked outside their schools to get Wi-Fi, because they don't have enough high speed capacity for Zoom calls at home. So they're sitting out in the parking lot at their school, with snow falling down and trying to keep up with their education. That's unacceptable! This is something we have to reinvest in our infrastructure. This is the equivalent the 1936 Rural Electrification Act where we said, 'okay, we've got to get electricity out to rural communities because rural communities are getting their butts whipped right now.'"
Morris says it also ties into a bigger issue in many of the northern rural communities of the region, where we've been losing population for a long time. He says, "We look at three things when we're economic developers. We look at people, or the talent of our community. We look at the community itself, the municipalities, townships, places like that, and we look at businesses and the three have to work in a holistic way. If you don't have the three balanced, then you start kind of falling apart."
Concerned about broadband access, Morris says, "When I start taking a look at the internet, that's a big piece of being able to attract talent and create a community people want to live in and hopefully we can start plugging it, but the other issue is that we know from a community development standpoint that people want places they can go to take their kids, to get a cup of coffee, see a movie, go bowling with their family, go eat at a nice restaurant and it all fits into the bigger conversation we're also having with the economy some of these places starting to fall off,  internet access will be an issue. If we start losing our businesses, talent is going to say there are better places to be, so we have to start getting all of these pieces under control or we're going to have much bigger systemic issues that are going to last decades that we're going to have to do a lot of reinvesting back into our communities for."
Pscholka was asked about the sudden residential construction boom for the area, and the reasons behind it, and suggests, "I think part of it is we didn't have any construction activity for so long and we are starting to see some movement out of major metros to smaller communities and we're in a pretty good position for folks that want to move out of Chicago or Detroit or Indianapolis or South Bend. So geographically were in a really good spot, but the fact of the matter is we haven't built a lot over the last decade, so there is this kind of unmet demand that was out there."
Gustafson adds, "Plus, there are some huge gaps, and frankly the community has been pulling together working with multiple work groups on how to address the issue through the Strategic Leadership Council and the United Way and Cornerstone and us and Whirlpool and others at the table trying to figure out how to add to address it.
Morris had some thoughts on it, as well, wondering aloud, "Why are we now getting this big boom and houses and particularly three and four-bedroom homes with two and a half baths? Think about the average age of a millennial right now at around 30. They're starting to have  families, and living in downtown Chicago in a small flat just isn't going to cut it anymore and, frankly they probably want to move back home and closer to Mom & Dad and have a little help." He adds, "Our housing stock has been falling behind where it should be and the millennial generation, if they're having kids, are scooping these houses up literally as fast as they're being built, and Van Buren County is part of that. I can tell you the neighborhood just down the street from me had probably 60-percent capacity when I moved into my home. Now, it's filled up completely and other neighborhoods in the area are filling up too, so anecdotally we're seeing massive amounts of these homes filling up and it's mainly the millennial generation who's saying 'hey we need to have a place to raise our children.'" He concludes, "We hope to have ourselves prepared so we can take advantage of that 'coming back to home movement.'"