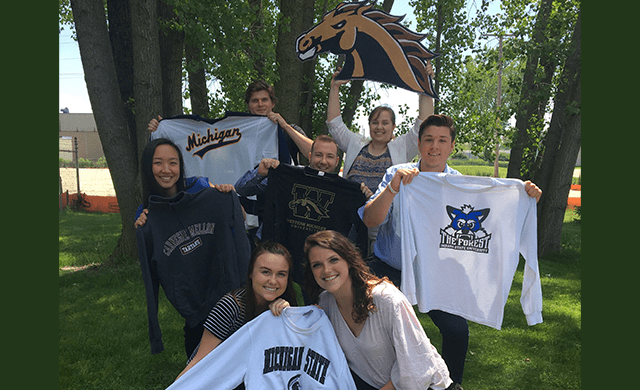 The innovative team at Kinexus is hosting a FREE Kinexus Group Mixtern Event to provide area interns with the opportunity to make vital connections with fellow interns and meet others who have put down their roots in Southwest Michigan.
The event will take place on August 1, between 5pm and 7pm, at The Livery in Benton Harbor, and is open to area interns only.
"We want people who are interning in Southwest Michigan to stay here! At Kinexus Group, we have 11 interns this year from four different states and see value in attracting young talent to the region, not just for the summer, but for good," said Kinexus Group Manager of Corporate Communications, Mary Morphey. "The other part of this event allows interns from across the region to make vital connections and meet other people who have decided to stay here, live here, and start their lives here."
The event is great for interns interested in discussing their goals, sharing where they are interning, and networking!
Interns interested can register through this link: https://www.eventbrite.com/e/mixtern-future-leaders-of-southwest-michigan-tickets-64672087956
For more information, contact Mary at morpheym@kinexus.org or (269) 927-1064, ext. 1143