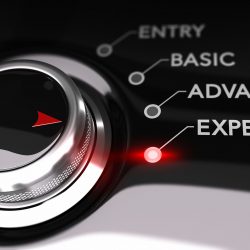 Michigan manufacturers and others in need of skilled trades employees have a narrow window of opportunity this month to line up skilled training for current and future employees who need the training in order to fill key positions on staff.
The team at Kinexus of Benton Harbor will help guide employers seeking to be eligible for the popular Skilled Trades Training Fund (STTF) program with information sessions on how the program works beginning tomorrow, Thursday, August 10th.
The Skilled Trades Training Fund program is a competitive grant that provides funds to companies for short term, in-demand training. Now in its fourth year, the STTF resulted in more than 3,029 jobs created and 10,085 jobs retained last year.
The STTF is a competitive grant program allowing employers to apply for funds to train existing or new employees for hard-to-fill positions. The types of training programs eligible for funding include classroom training which prepares individuals with the skill set required to meet the employer's needs as well as diversify the skill sets of current employees. Employers can also receive onsite job training reimbursement for wages paid while training a new or existing employee on a new process.
Just ask Russ Hauch from Albemarles, Inc. in South Haven how it works. Hauch says, "The STTF grant created opportunities not only for our site but for many of our employees to gain new skills that will benefit both for years to come."  Hauch is Site Training/Contractor Management Coordinator at Albemarle.
Kinexus will be holding six information sessions throughout the tri-county region starting tomorrow, August 10th and running throughout the month of August in an effort to educate employers on the STTF program, which begins in mid-September 2017.
Employers should be thinking of a strategic plan regarding training and hiring needs. The STTF can support training costs up to $1,500 per employee and up to $3,000 for new apprentices. Dates and locations for the information sessions are:
Thursday, August 10, at 9:00 AM – Kinexus Training Center, 499 West Main Street Benton Harbor
Thursday, August 10, at 3:00 PM – Lake Michigan College- Hanson Technology Center
Wednesday, August 16, at 9:00 AM – Kinexus Service Center, 601 Front Street #C Dowagiac
Wednesday, August 16, at 3:00 PM – Lake Michigan College- Bertrand Crossings Campus
Wednesday, August 23, at 9:00 AM – Kinexus Service Center, 32849 Red Arrow Highway Paw Paw
Wednesday, August 23 at 3:00 PM – Lake Michigan College- South Haven Campus
Wednesday, August 30 at 3:00 PM – Southwestern Michigan College- Niles Campus
If you have any questions regarding the sessions, you are encouraged to contact Business Development Manager Jeff Hannan at 269.927.1064, x1171, or hannanj@kinexus.org.
Kinexus is an organization that invests its time and resources into creating integrated solutions for business, workforce, and community challenges to promote economic vitality in the Southwest Michigan region. For more information, visit www.Kinexus.org, follow them on Twitter @KinexusGroup or "like" them on Facebook @KinexusGroup.